June babies are fortunate enough to have three beautiful birthstones from which to choose: the pearl, moonstone, and alexandrite. For our monthly birthstone series, we're focusing on the classic pearl. Many know that pearls are a naturally occurring gem, harvested from mollusks that form the birthstone in response to irritants that enter their shell. Unlike gemstones, which must be cut and polished, the pearl is complete when harvested, shiny and smooth. In its creation, nature teaches us that something everlastingly beautiful can be achieved by overcoming temporary challenges.
You'll be happy to know that animals are usually unharmed by pearl harvesting. In fact, the older the mollusk, the better the pearl. So, there are many reasons to keep these underwater friends happy and healthy.
What Really is Mother-of-Pearl?
Mother-of-pearl is made from nacre, the same material mollusks use to form gorgeous pearls. The mollusk is quite pragmatic. It protects its shell from irritation by lining the entire interior with nacre, which is incredibly resilient and, as it turns out, iridescent. This beautiful lining is where we get mother-of-pearl.
From the Wild to the Wearable
Likely, you have at least one string of pearls in your collection, maybe even more. Some of us inherited pearl-decorated necklaces and earrings from our mothers and grandmothers. We string them around our necks, once or twice, to remove any doubt that the look we're going for is vintage, classic. But pearls aren't just for little black dresses and flapper frocks. Today, the gem is making a comeback as a bold new way to add a touch of tradition to the modern silhouette.
6 New Ways to Clutch Your Pearls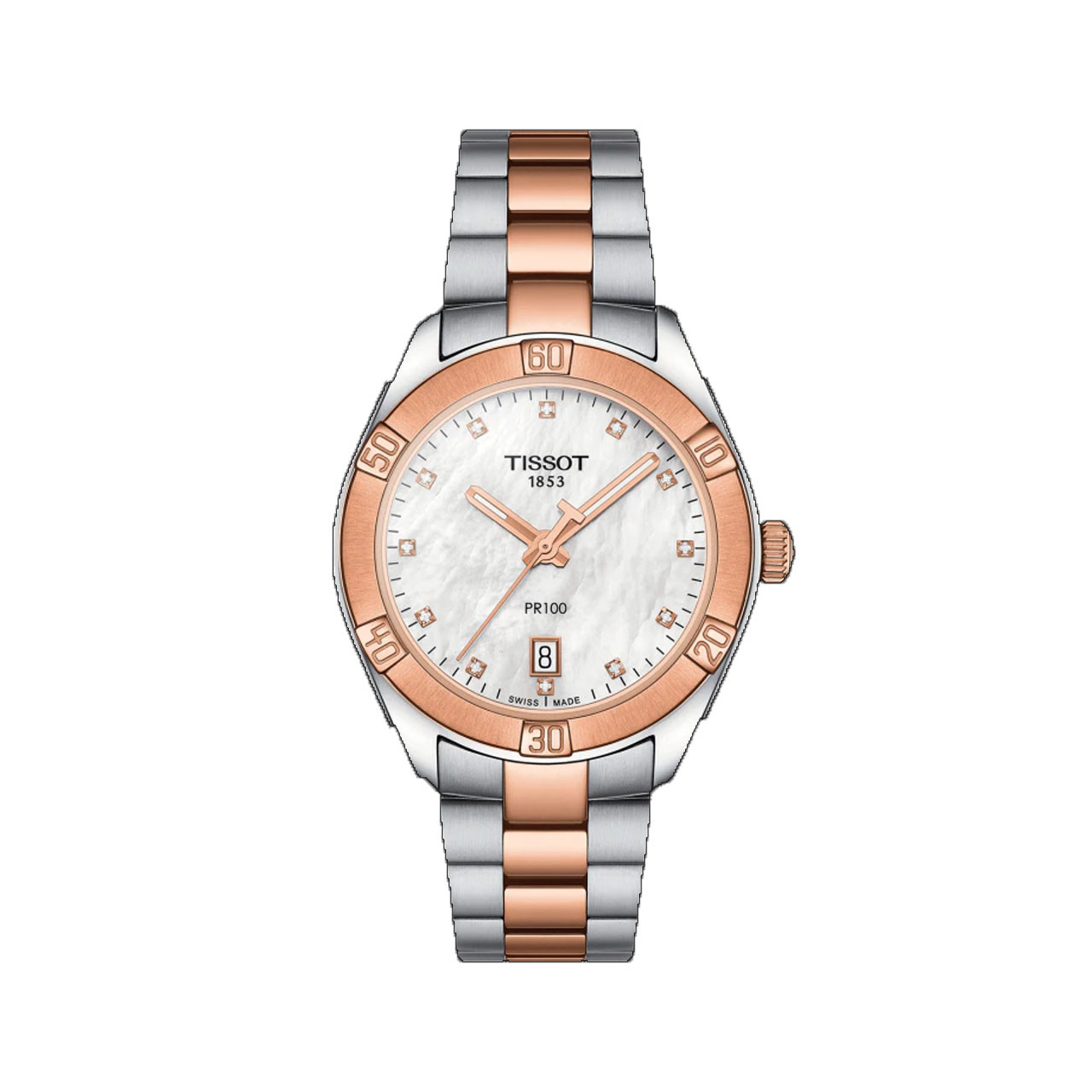 1. This Tissot timepiece has a beautiful mother-of-pearl face! It is a purposefully feminine watch and wears like jewelry but with a twist. This gorgeous piece features a mother-of-pearl dial with a stainless steel and rose gold case. The result is sporty and chic, perfect for any lady.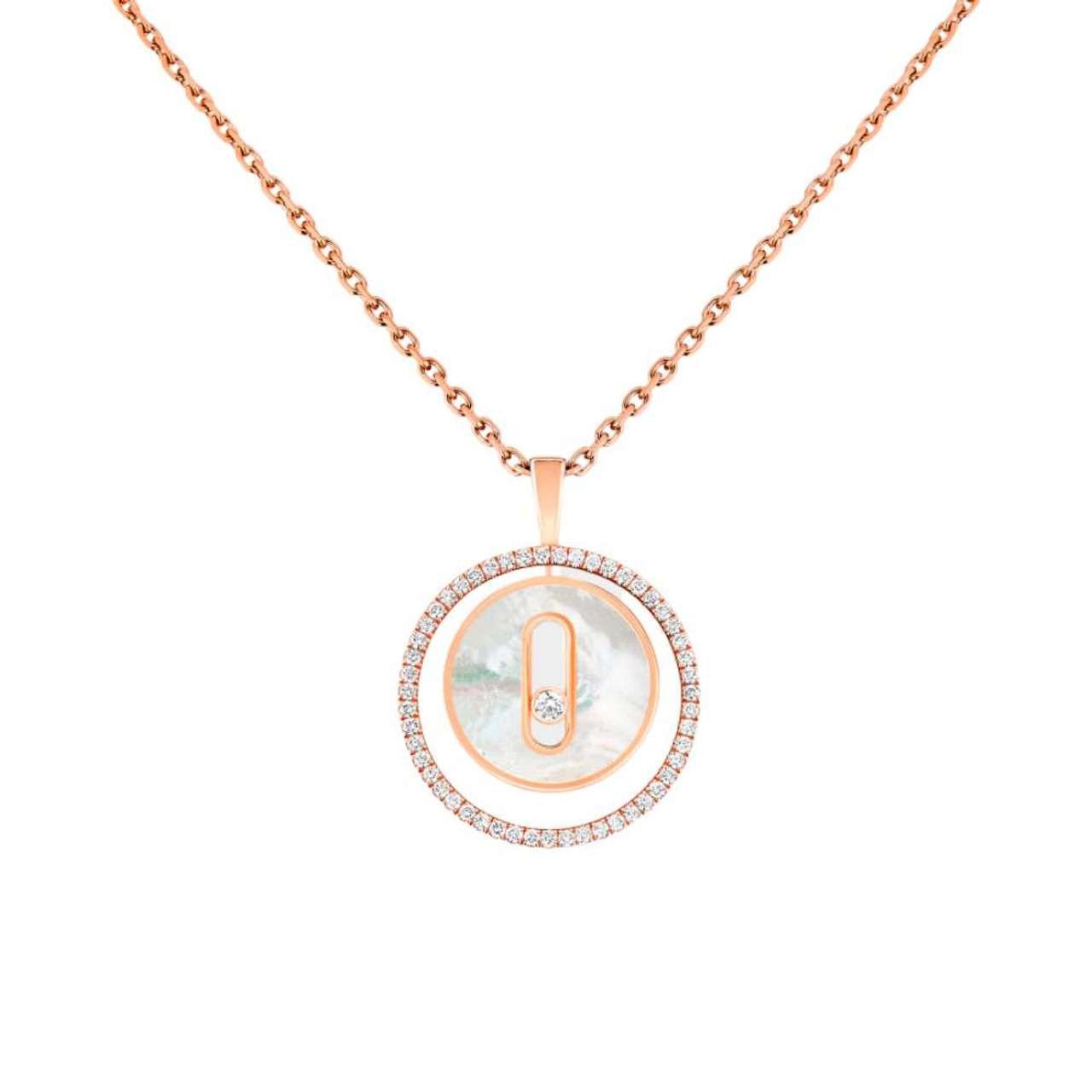 2. Show off your confidence and individuality with a beautiful ring and necklace by Messika. Part of Messika's "Lucky Move" collection, these gorgeous pieces feature 18K rose gold with handset diamonds scattered across the white mother-of-pearl face.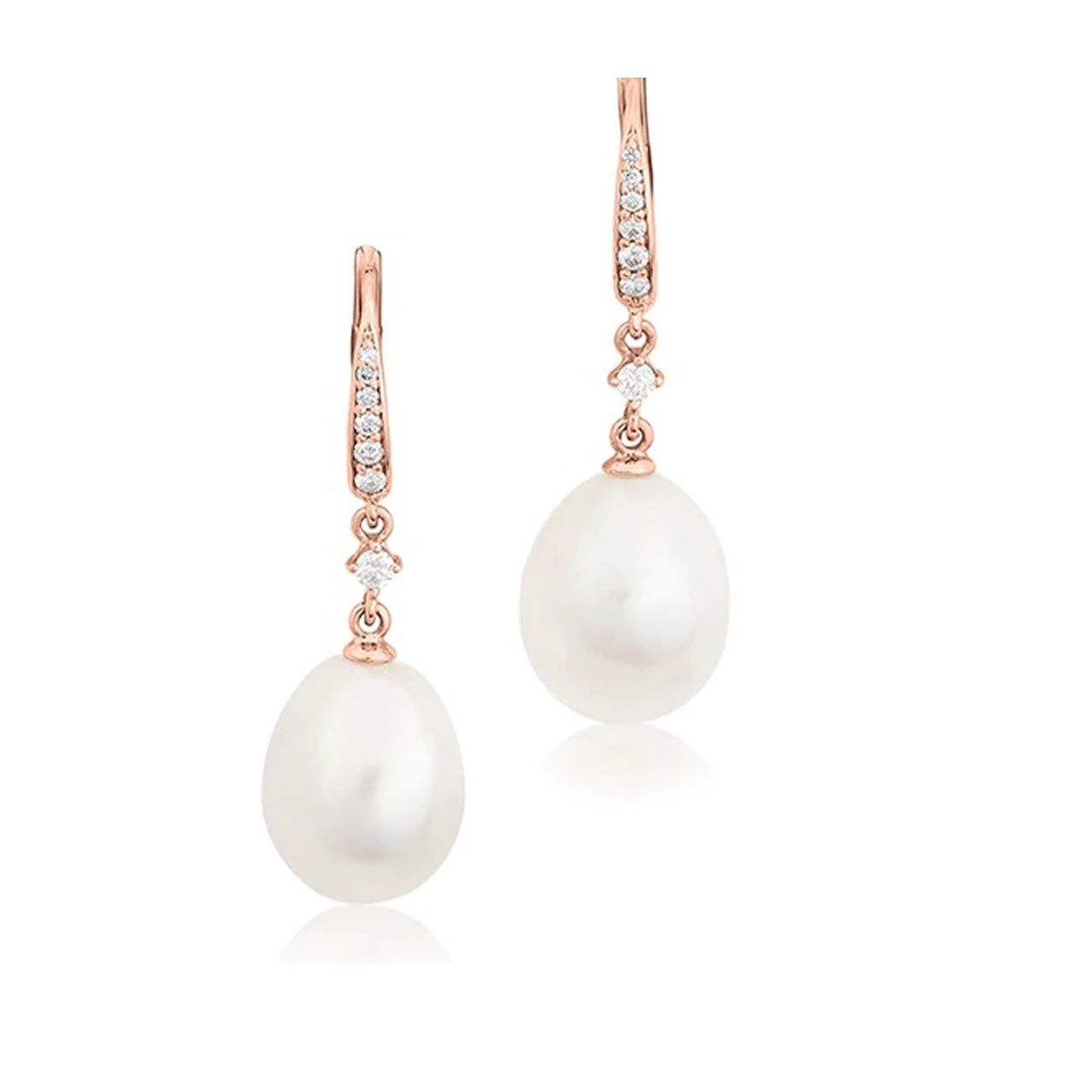 3. These earrings from Penny Preville feature classy details and creative elements. They display beautiful pearls from the Penny Preville Classic Collection and feature an 18K rose gold baroque style design with .27ctw diamonds.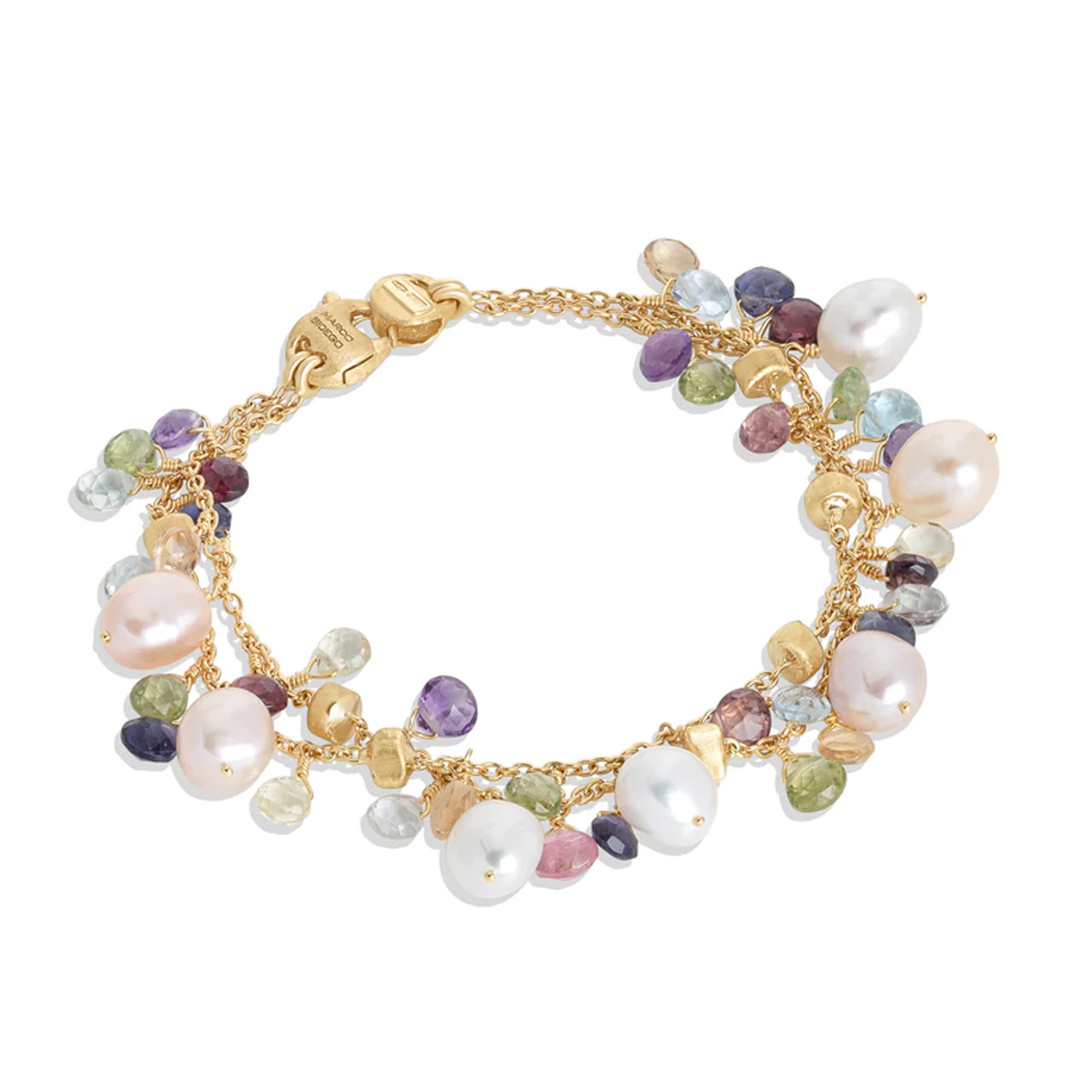 4. This stunning Marco Bicego Paradise Collection braceletfeatures 18K yellow gold mixed gemstones and pearls. A piece like this is an alluring option that will wonderfully adorn any ensemble.
5. Shy Creation's 14K Yellow Gold Pearl Paper Clip Link Bracelet is a modern take on a pearl jewelry piece. This look is taking something classic and turning it into a contemporary work of wearable art that one can show off on any given day. It truly is a statement!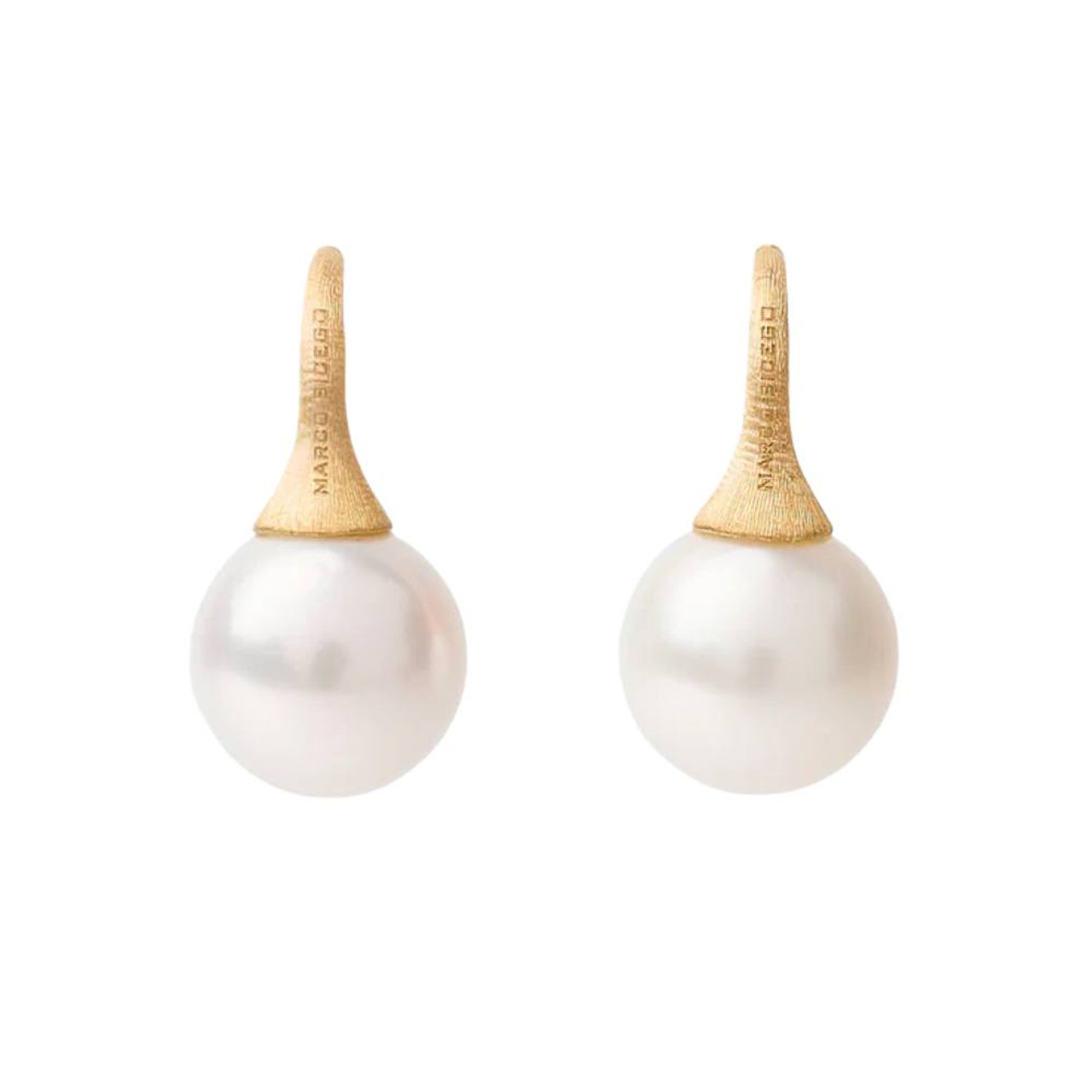 6. These exquisite Africa Boule Pearl French Wire Earrings. Inspired by the soft dunes of the Sahara, the Africa Collection is an extravagant expression of golden boules of different sizes and finishes, all individually hand-engraved and textured. Necklaces, bracelets, earrings and rings yield a bold, yet remarkably light and fluid feel.
Shop for your new look at a Razny location today!