Posted by Razny Jewelers on Jan 28th 2022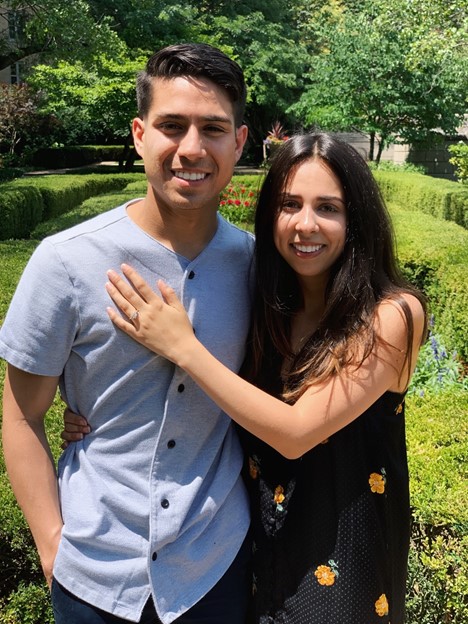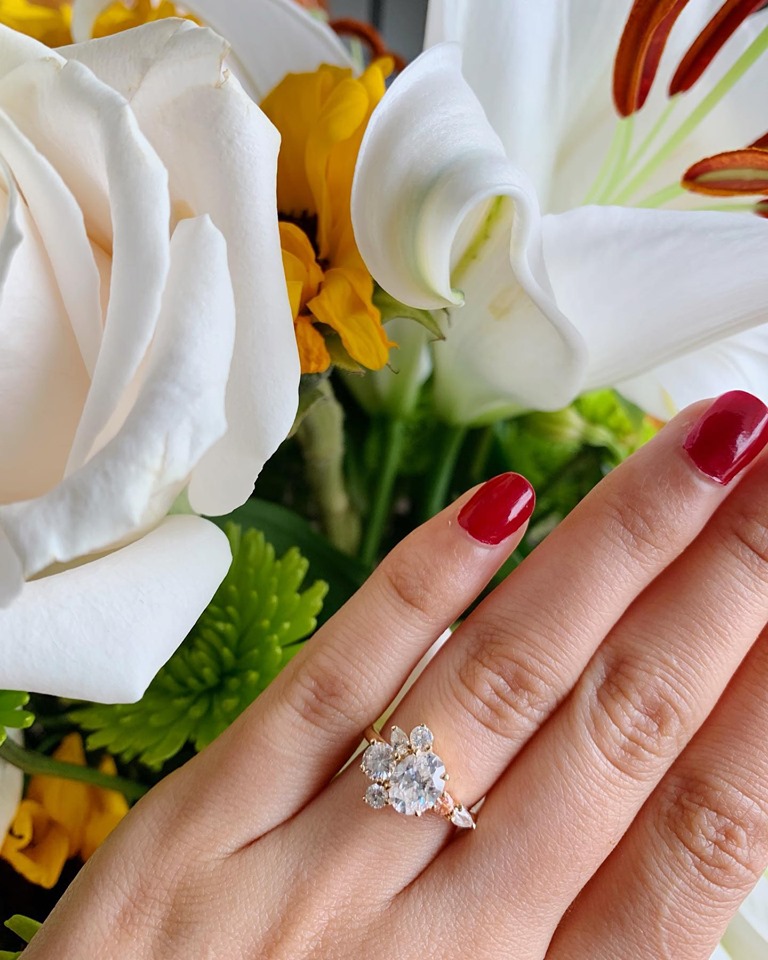 "We met in college through mutual friends at the place where all great love stories begin - Popeye's Louisiana Kitchen.
Fueled by our mutual love for fried chicken and avoiding in-person interactions at all cost, we quickly added each other on Facebook, then on Snapchat, and eventually exchanged phone numbers (through Snapchat, of course). From there, we continued to date (I use that word very lightly) on and off for about three years. Young love, am I right?
Fast forward to October 20th, 2017, we finally worked up the courage to admit we had feelings for each other, and we started actually dating. Almost immediately, we knew we were going to spend the rest of our lives together, and on July 5th, 2019, it became official when Mike got down on one knee (and I nearly [fainted] from the overload of emotions). While our story wasn't linear, the stars did eventually line up for us and we feel so very lucky for the part that Razny has played. We may not have done everything right the first time, but when it came to choosing Razny to design my beautiful engagement ring, we absolutely did!" - Victoria