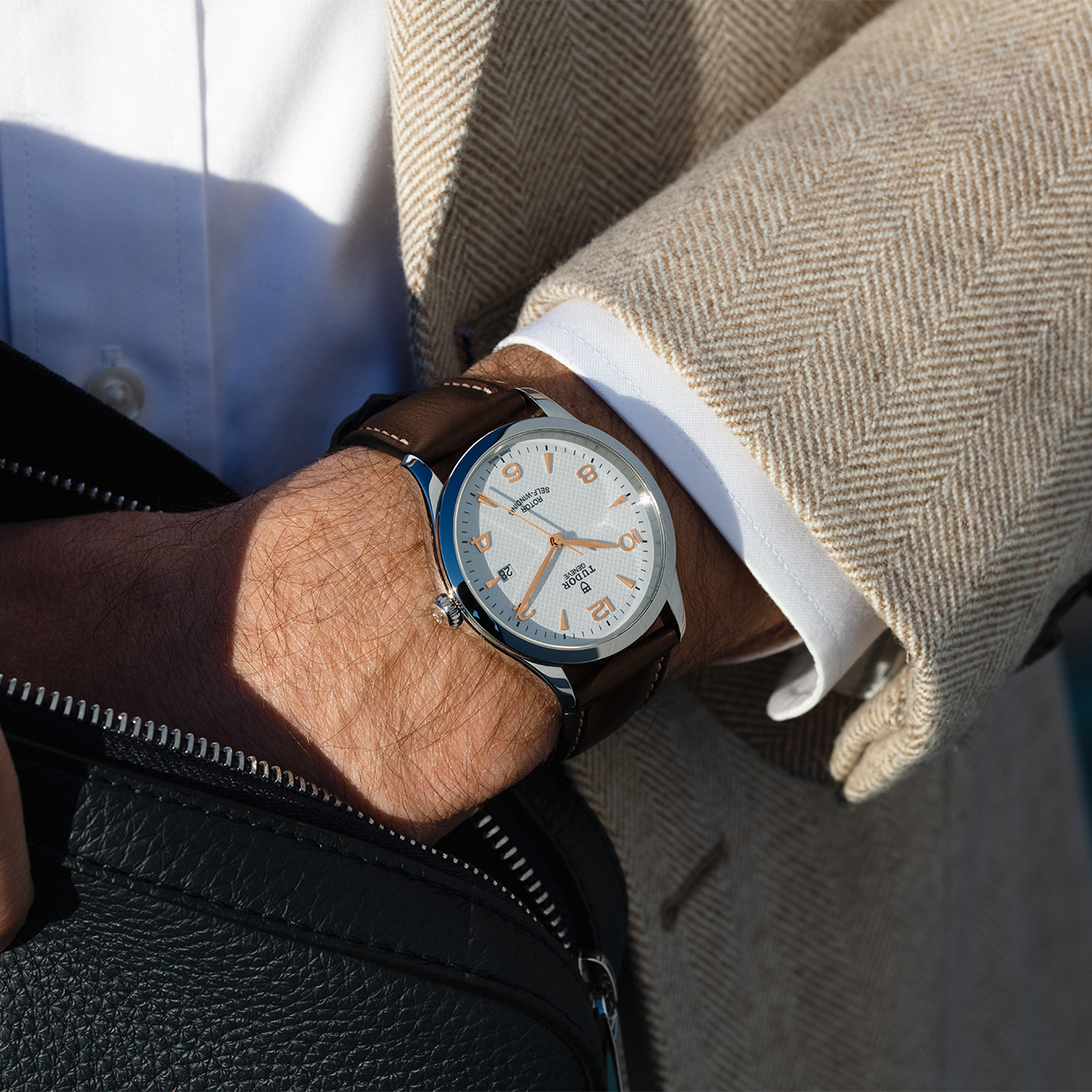 Hans Wilsdorf, the founder of Rolex, developed the first Tudor watch in 1926. His goal was to offer collectors an option that was as well-crafted and dependable as a Rolex timepiece. Thanks to Wilsdorf's unique vision, Tudor has been the archetype for affordable luxury in the world of horology from the beginning. Created with uncompromising precision and accuracy, the brand continues to honor its legacy today with the new 1926, a watch perfect for both men and women, the standard in panache at an approachable price point.
At the hands of craftswomen and men trained by the most zealous artisans in the world, each Tudor self-winding movement is brought to life. Although not visible, this beating heart is meticulously assembled and finely decorated with a 38-hour power reserve and date indicator in an aperture at 3 o'clock. In line with sister brand Rolex, it is adjusted to the highest chronometry standards and protected by a screw-down crown and case-back, ensuring waterproofness. This deceptively simple design is waterproof up to 330 feet, or 100 meters – a remarkable accomplishment.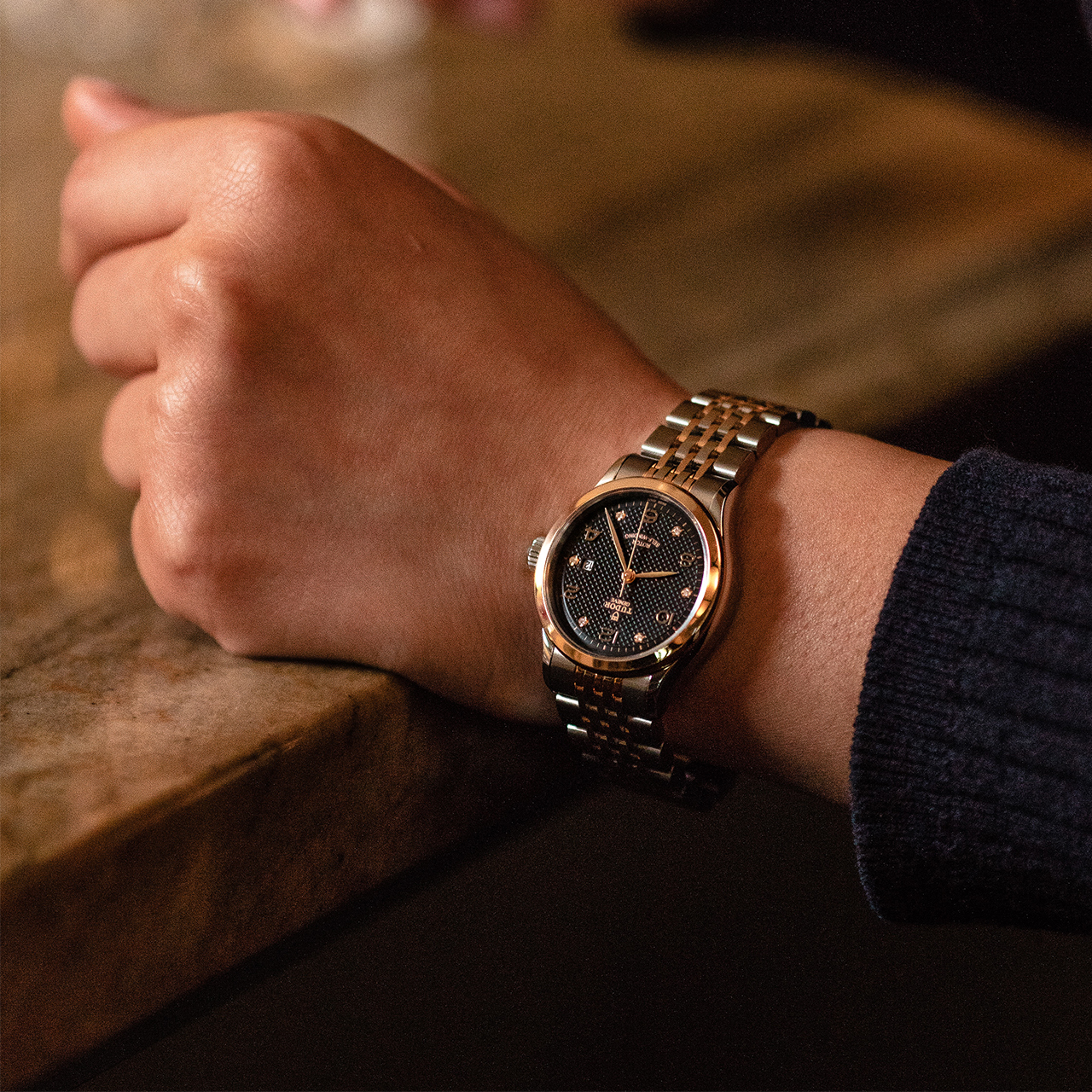 Made from a single block of solid 316L steel, one of the strongest metals in existence, Tudor's new 1926 also boasts intentionally placed touches of satin-brushed rose gold accents for the hour markers, second, minute, and hour sword-shaped hands. The result is an elegant contrast between the steel's intense white shine and the luxurious sheen of gold.
The new 1926's domed dial pays homage to the brand's legendary legacy. Merging embossed details and a smooth minute scale, the final finish reminds the wearer that this masterpiece is inspired by a vintage design. Speaking to the personal style of men and women worldwide, Tudor's 1926 is available in four sizes and a variety of metals.
Since 1926, Tudor has boldly maintained its mission of creating robust, durable, and reliable watches that look good on the wrist and in your budget. As a brand partner of Razny Jewelers, Tudor has shown the Greater Chicago Area that the upper echelon of Swiss watchmaking need not come at an excessive price. They stand by each timepiece with an exceptional five-year guarantee for all products sold from January 1, 2020, onwards. This promise does not require the watch to be registered or submitted for periodic checks and is transferable. All Tudor products purchased between July 1, 2018, and December 31, 2019, benefit from an 18-month guarantee extension, therefore a total of three and a half years.
The Razny family is proud to offer in-house servicing, which Tudor recommends every ten years, depending on the model and daily use.
Visit Razny Jewelers in Addison today to find your next Tudor timepiece.