Posted by Razny Jewelers on Feb 17th 2022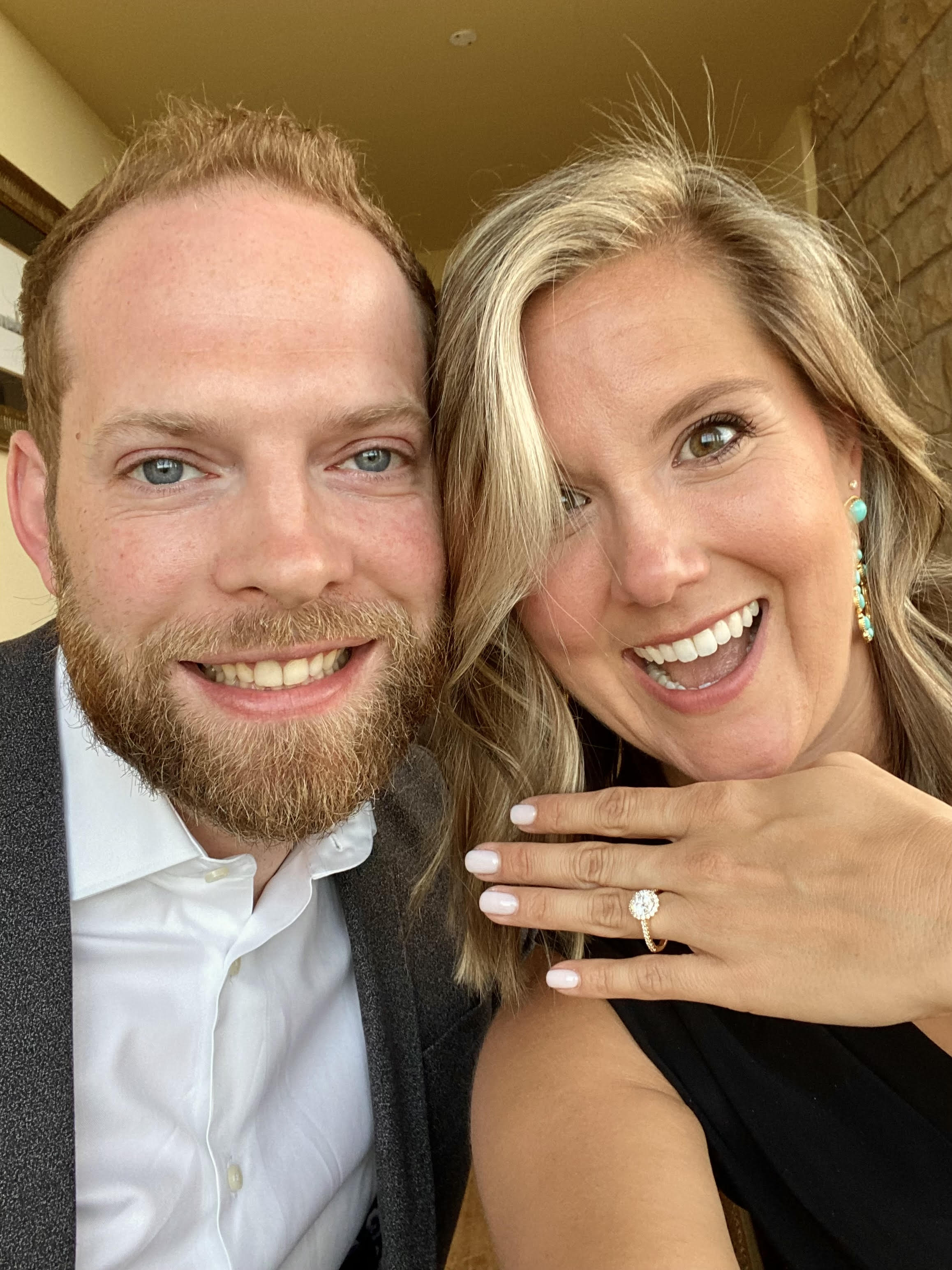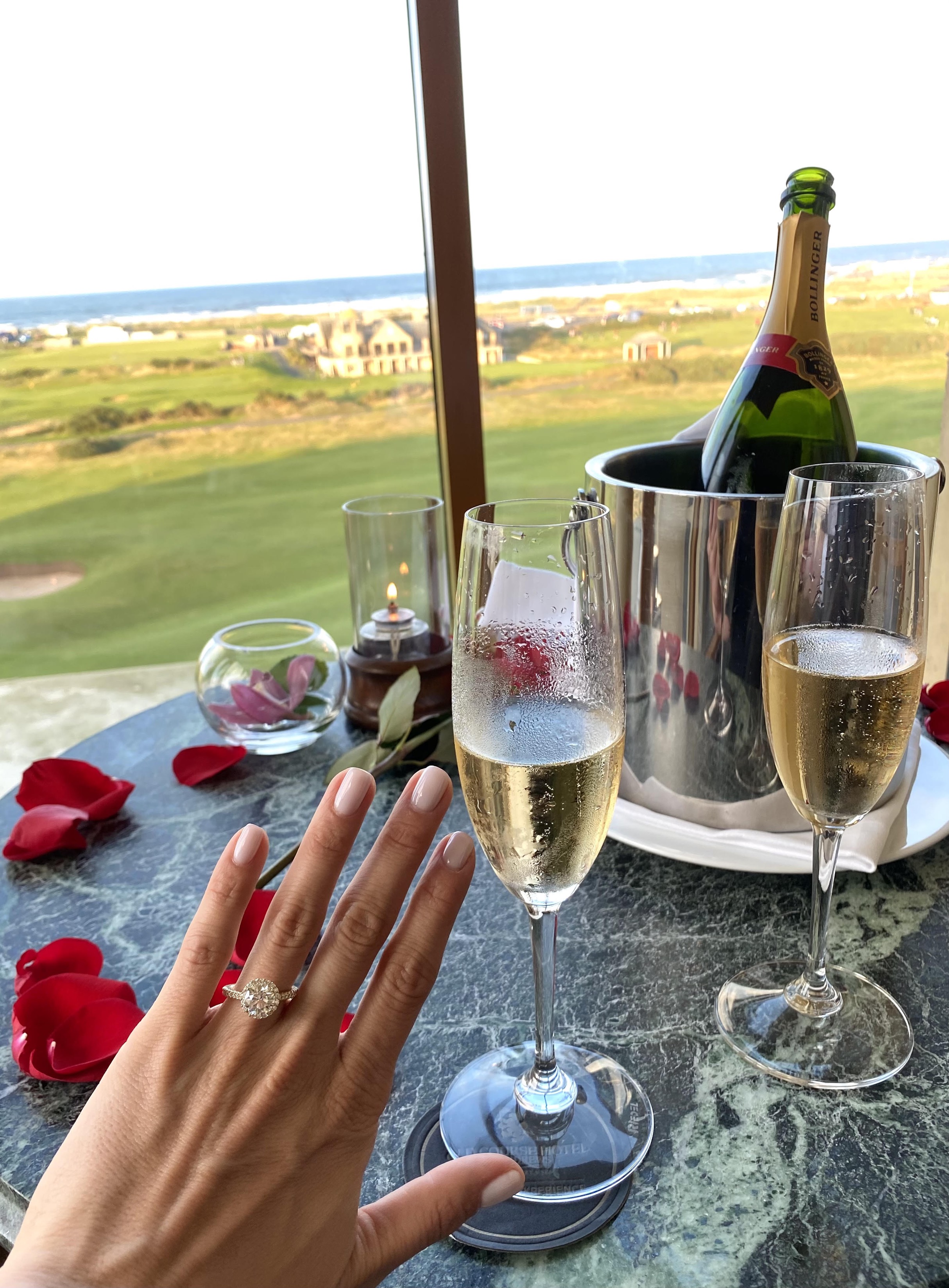 Harry planned a big trip back to the UK in 2020 to show Trish where he grew up and to meet his friends and family. Well, 2020 had other plans. So, the big trip home got pushed to August 2021. They were out at the Old Course in St. Andrews, Scotland, to celebrate what was supposed to be Harry's birthday, but he had other plans!
With gorgeous views overlooking the sea and the 17th fairway, Harry got down on one knee and asked Trish to marry him. Trish was absolutely surprised and could not believe how stunning the ring was (thanks, Kristy Wu at Razny Jewelers!!) - the photos do not do it justice! They spent the rest of the trip traveling all over Scotland as a newly engaged couple.