Are you looking for the perfect gift for your special someone? Look no further than Razny Jewelers.
Christine Razny-Porter, a third-generation owner of Razny Jewelers, has curated a brilliant collection of timeless statement pieces that make the perfect gift for anyone on your list and the ideal self-purchase too.
Reminiscent of joyful tears, pear-shaped diamonds are the ideal center gem for elegant engagement rings and bespoke creations. Razny Jewelers offers a wide range of stunning pear-shaped jewelry, including rings and necklaces!

The little black dress of jewelry, as we like to call them, diamond studs go with everything and are the perfect one size fits all accessory for any occasion. Edgy or elegant, stud earrings will always be in style, delicately floating on the ear without altering your silhouette. Shop for any shape and size today.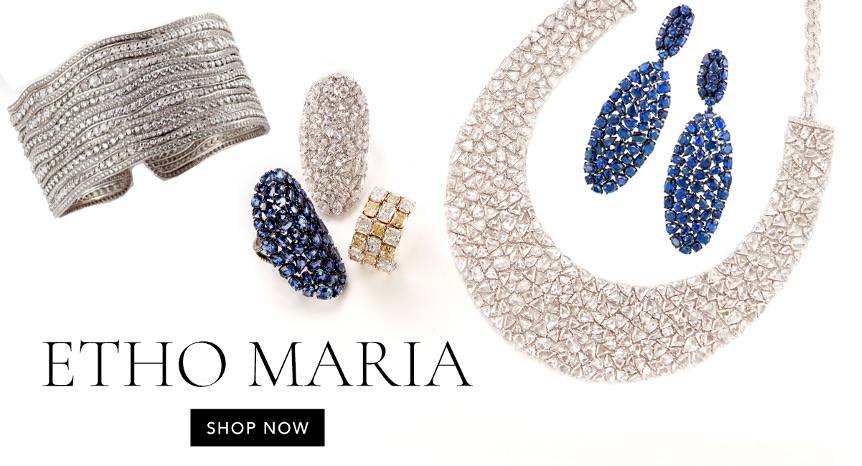 Since 2008, Etho Maria has been creating timeless pieces of impeccable quality. Wrap yourself in the bold details of diamond collars, cuffs, and drop earrings crafted by this Grecian designer. Each masterpiece possesses a brilliantly conceived individuality: Meticulous labor meets superior design in pieces inspired by art, cultural artifacts, and architectural balance. Collection after collection, seamless continuity, and a dedication to effortless beauty underline the ever-evolving ETHO MARIA heritage.
Find your treasure or gift at Razny Jewelers online and in-person.