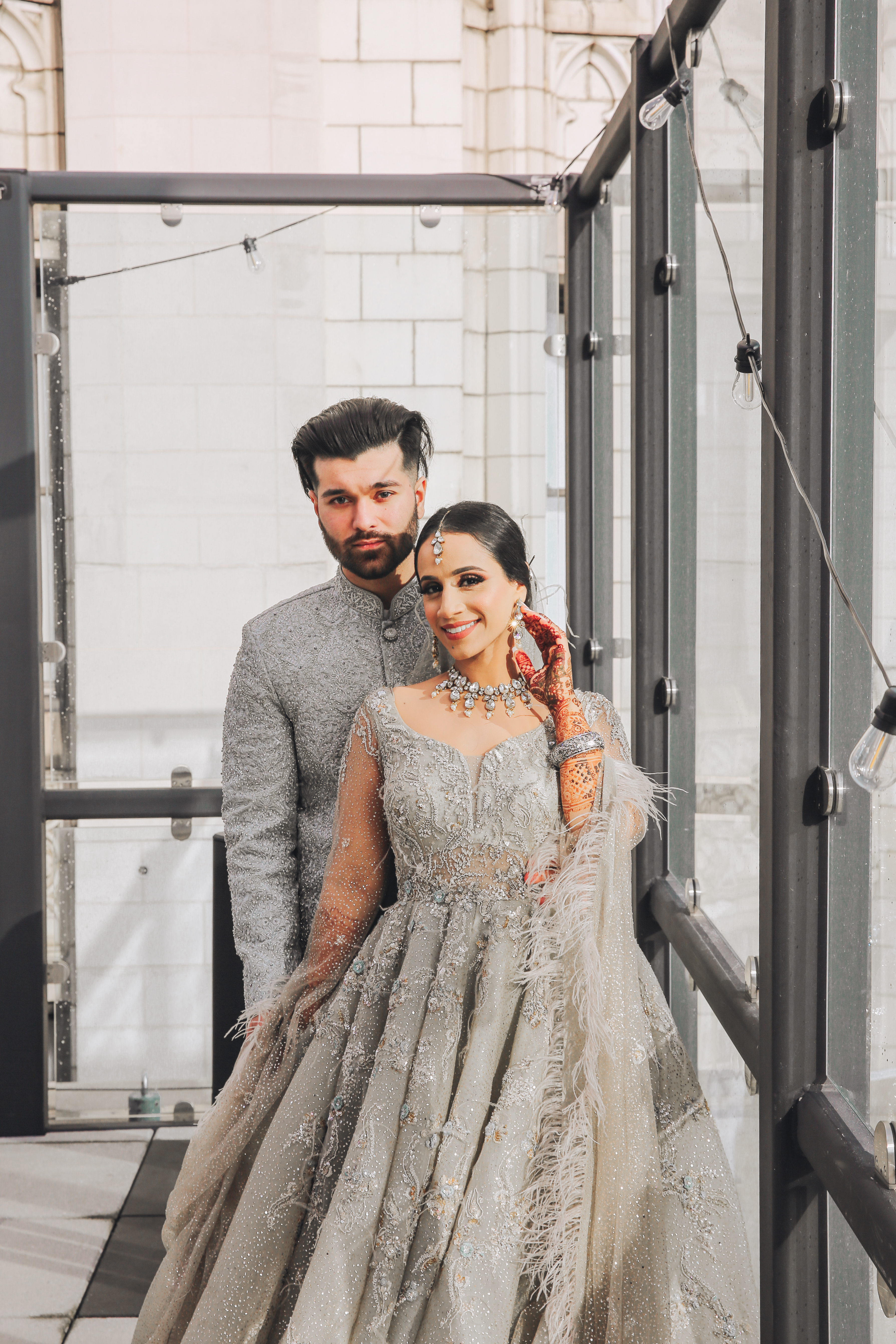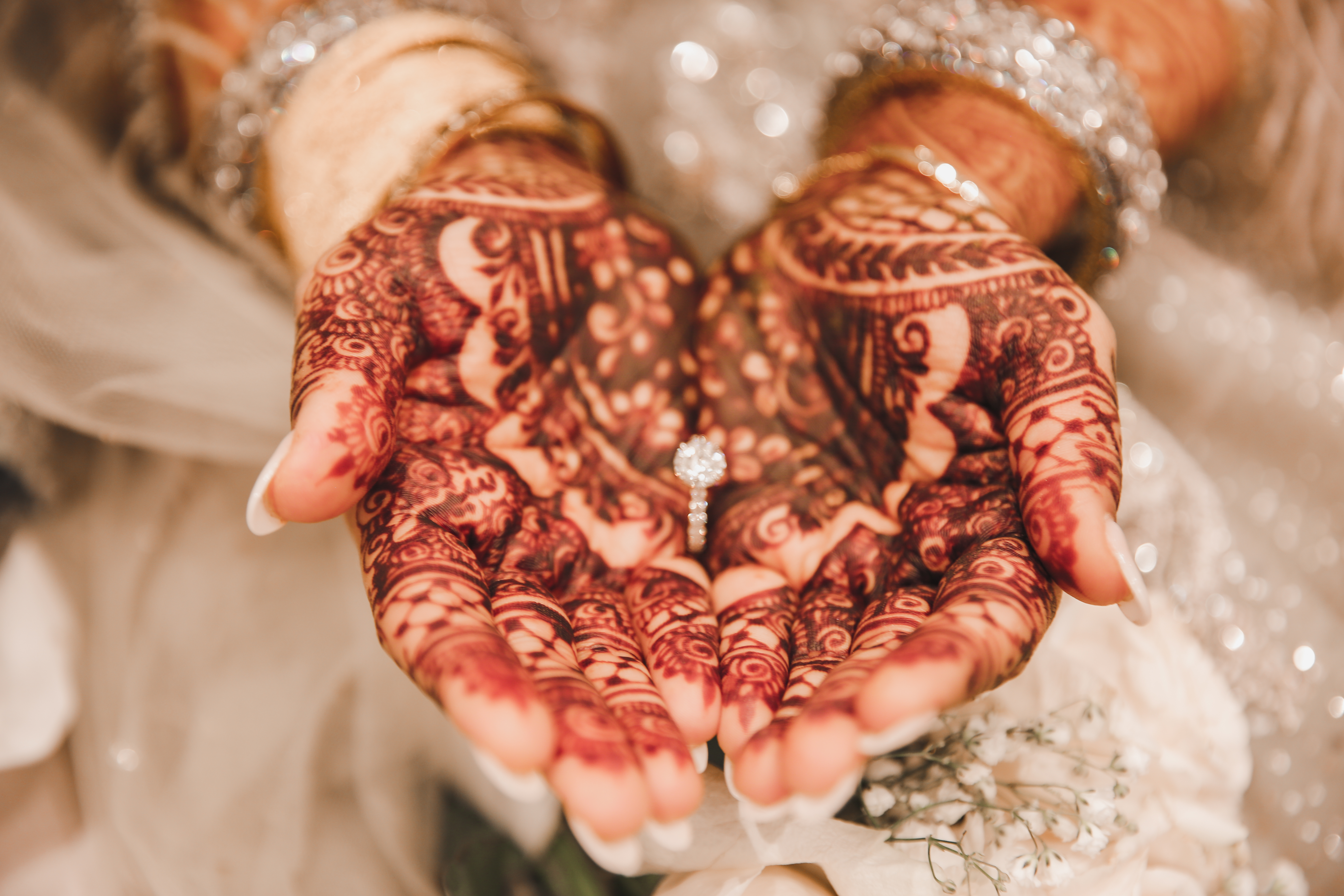 When we first started talking, Mubasher and I were long-distance. By the time we met in person, we both already knew we had found our lifelong partner. Eventually, our families met and decided to set a date for our big day. Our engagement consisted of an intimate rooftop ceremony with our families and loved ones.
Photography: purplepeacockstudios
###
Congratulations, Shahzmeen and Mubasher!
When looking for a jeweler, we know you did your research. You took the time to gather information about the reputations and track records of local jewelers in the Chicago area. Transparency and integrity are vital qualities to look for in a jeweler. A trustworthy jeweler will be upfront about the quality and characteristics of the diamonds or gemstones they sell. Razny Jewelers is proud to have a direct relationship with ethical diamond mines, cutting out the middle-man. Thank you for choosing Razny Jewelers! We are so proud to be your forever jeweler.