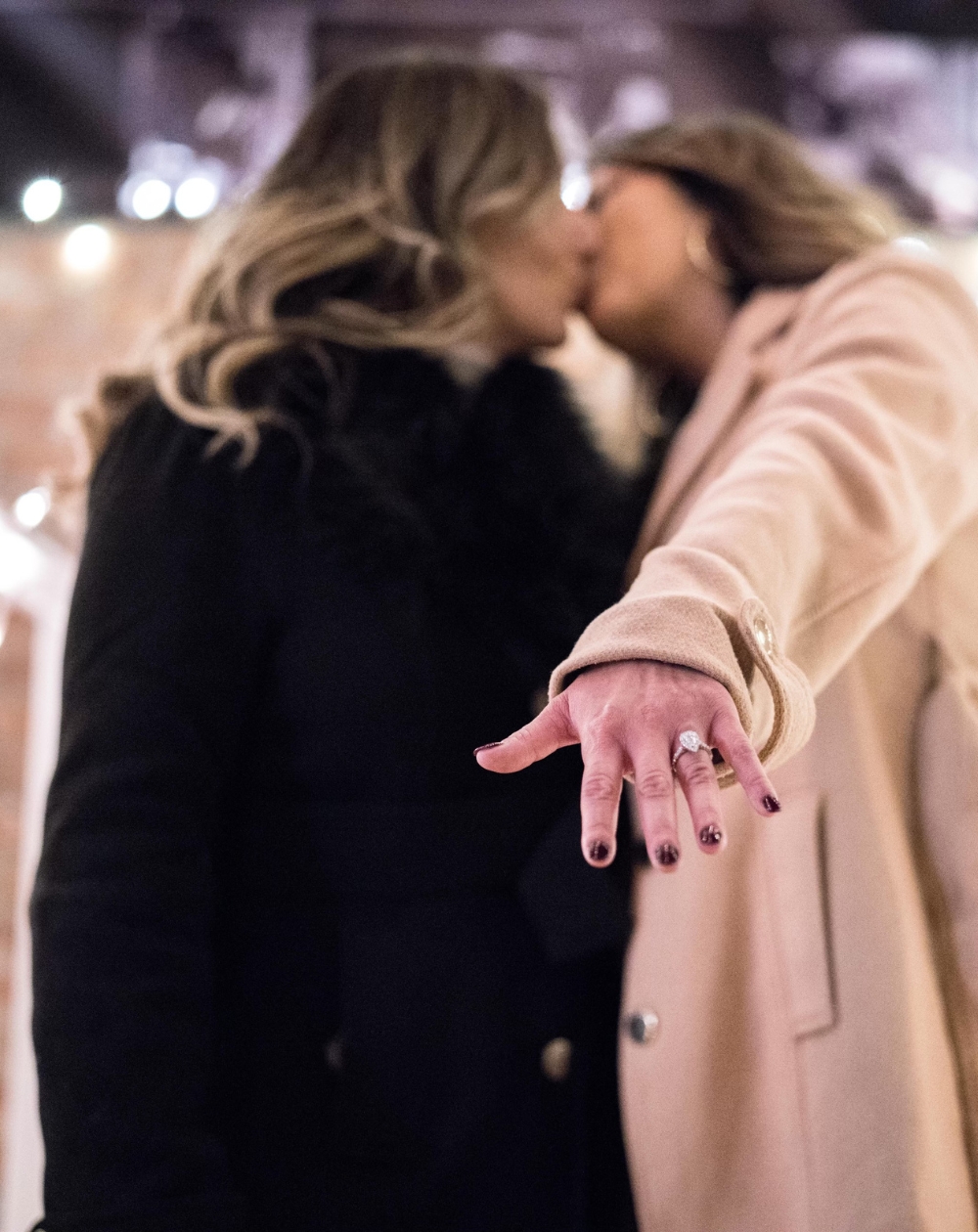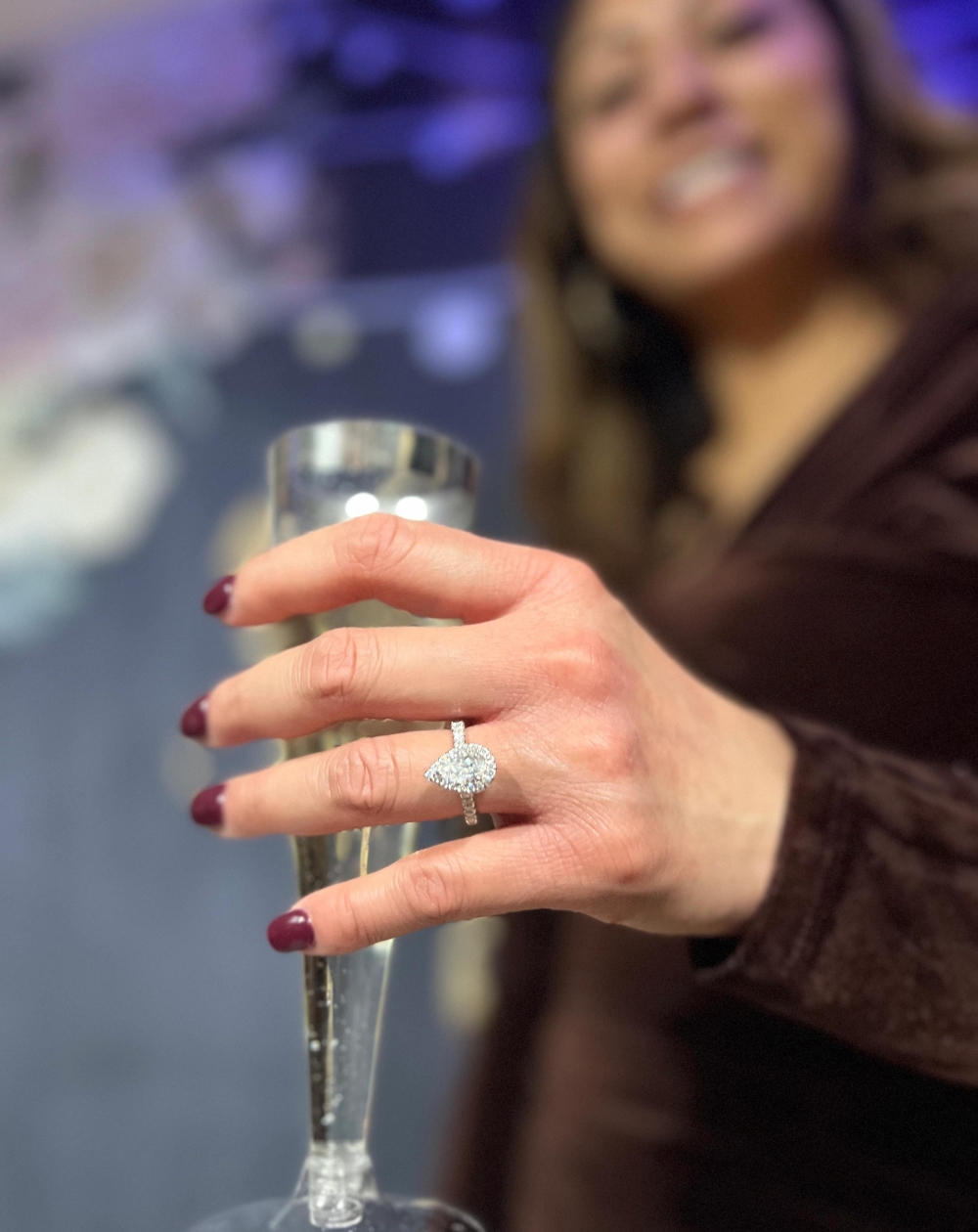 Since the day I met Roxana, I knew she was the one. She is the perfect missing piece to my puzzle. On our second anniversary, December 27, 2022, I planned a full winter wonderland date taking her to as many themed places as I could possibly think of. While exploring the city and all of its beauty, I had 25 close family and friends waiting for us at home that went out of their way to set up an outside scene for me to pop the question. We captured every detail, and it could not have been a better night.
Thank you to Razny Jewelers for allowing me also to personalize the ring; that experience alone was one of the best I've ever had. We are so excited for our future, and we will be seeing Razny Jewelers again during Wedding Band Weekend 2023.
Razny Jewelers is such a big part of our story!