Razny Jewelers is proud to be among the world's most distinguished privately owned jewelers in WatchPro's HOT 100 series. WatchPro is a London-based online magazine dedicated to fine Swiss timepieces and collectors. For their global audience of experts and novices, their HOT 100 series highlights key players in the world of privately owned and operated retail.
Here is a segment from "HOT 100 RETAIL POWER PLAYERS: Razny Jewelers". To view the full article, please visit https://www.watchpro.com/hot-100-retail-power-pla...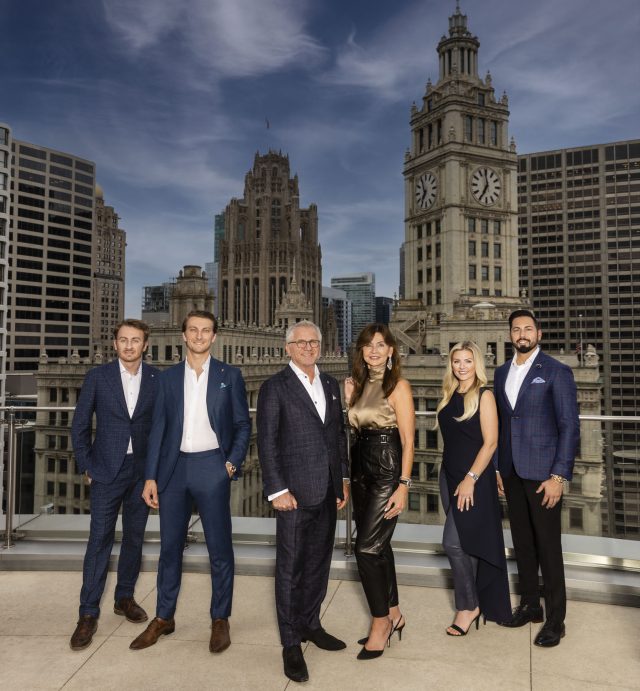 "When your name is on the door, it's more than a business, it's your legacy," says Stan Razny, president of Chicago's Razny Jewelers.
Stan has just ushered the company his parents founded in 1951 into its 71st year, with some help from his wife Ingrid and their children Eric Razny, Michael Razny and Christine Razny-Porter, pictured next to her husband Jimmy Porter.
From the beginning, Stan has proved himself a visionary.
In the 1980s and 1990s, he courted the world's top Swiss watchmakers and, since then, Razny Jewelers has expanded throughout the Greater Chicago area, culminating with the opening of a European-style three-level boutique in the heart of the city's downtown Gold Coast neighborhood.
Housing Rolex and Patek Philippe under one roof, Razny's fourth location is only the second shopping concept of its kind in the nation.
In 2020, when many entrepreneurs were forced to conserve their efforts, the Razny family expanded their North Shore store to house a Rolex shop-in-shop, making it one of the most substantial showrooms held by a private, family-owned jeweler.
Along the way, Stan Razny has taken the hands-on approach; with the help of his family, he's scouted each location, designed the exteriors and interiors, and even built two stores from the ground up, earning him an award in masonry.
"Jewelers offering the world's most sought-after timepieces experienced an exponential boom in interest before many other luxury businesses who feel the pressure to meet the demand of today," says Eric Razny, Stan's eldest son.
"With somewhat of a head start, we feel equipped to address loyal clients' needs while nurturing new, younger collectors into the world of watches."
A distinctive loyalty to Chicago is clearly baked into the family's DNA. "Our duty is not only to provide the world's greatest treasures to this city's families but to offer the most welcoming atmosphere and expert customer service available," confirms Stan.
For the full article, please visit: https://www.watchpro.com/hot-100-retail-power-players-eric-michael-stan-and-ingrid-tazny-and-christine-razny-porter-razny-jewelers/#comment-6082