Click here to schedule an appointment at one of our four locations.
It reveals itself anew each time you look at the jewel. First, it exposes a deep magenta, then a red, white, and finally a bright green. In one cut, a single gemstone, are all the hues of a desert sky.
Of course, we're speaking of tourmaline, which comes in a wide variety of beautiful colors. When translated, tourmaline means "mixed gems." For centuries, collectors have mistaken tourmaline crystals for rubies, emeralds, and even sapphires. This confusion confesses to the gem's talent for color. It boasts one of the broadest color ranges of any treasure in the world.
According to the Gemological Institute of America, the unique variations in the gem have earned some varieties their own designation:
Rubelite: As the name implies, this variety boasts a purplish-red hue.
Paraiba: This tourmaline type is violet-blue and sometimes seafoam green. They originate from Paraiba, Brazil, and are the favorite variety of designer Graziela Kaufman. Shop her collection by clicking here.
Watermelon: You can guess this beautiful gem is pink and green, presented in an ombre fashion.
At Razny Jewelers, we've been inspired by the tourmaline's elusive nature to create custom pieces that complement the gem's vibrant personality while elevating its approachable aesthetic. The jewelry designers we partner with offer beautiful rings, earrings, and necklaces, accentuating tourmaline. We invite you to explore our exclusive collection.
Here are 4 Custom and Designer Pieces from Razny Jewelers that Perfectly Showcase the Tourmaline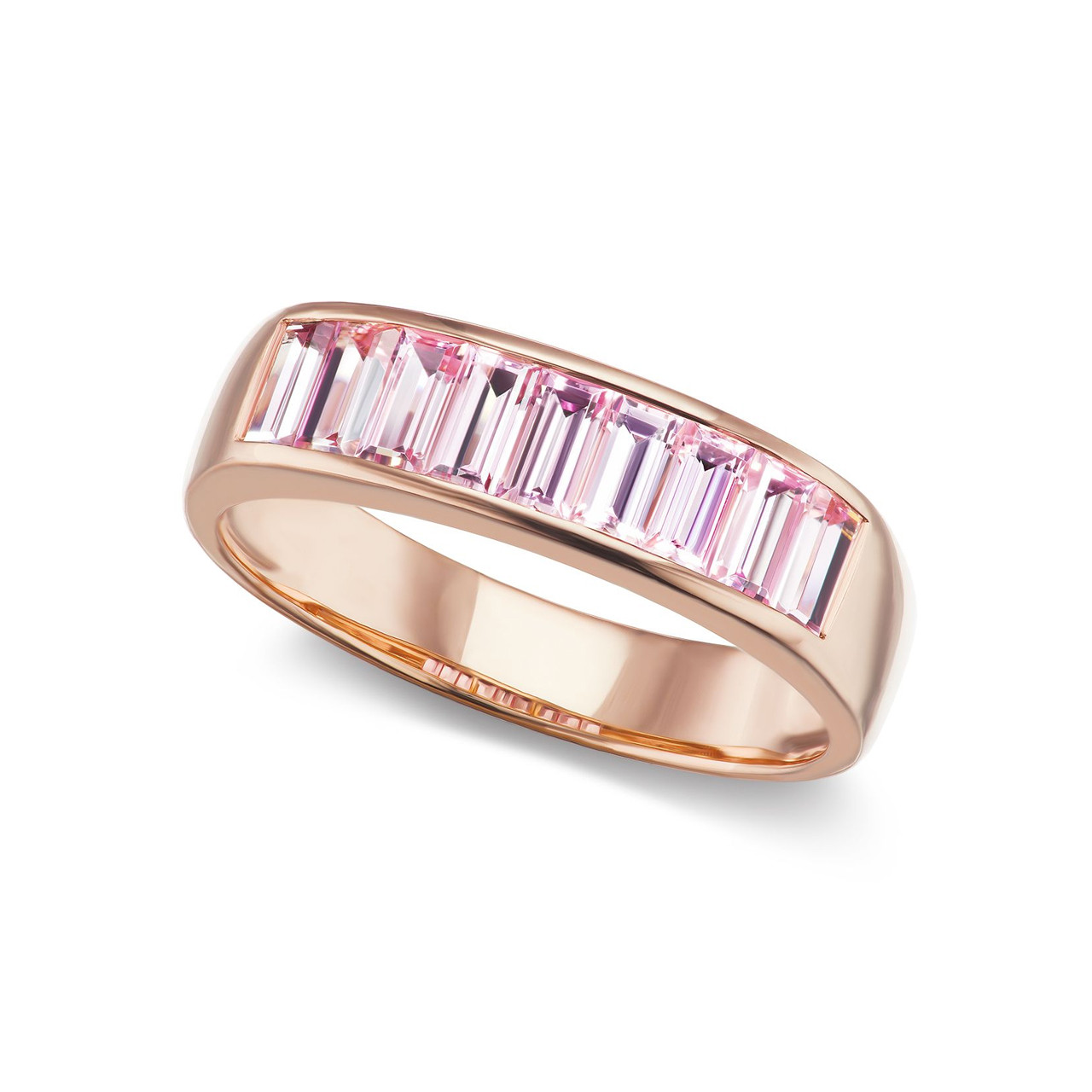 1. A cocktail ring you'll want to wear daily, this beautiful custom 14K rose gold small stackable band from Jane Taylor features pink tourmaline in a 1.06ct total weight. From every angle, it is outstanding to behold and guaranteed to spark a conversation.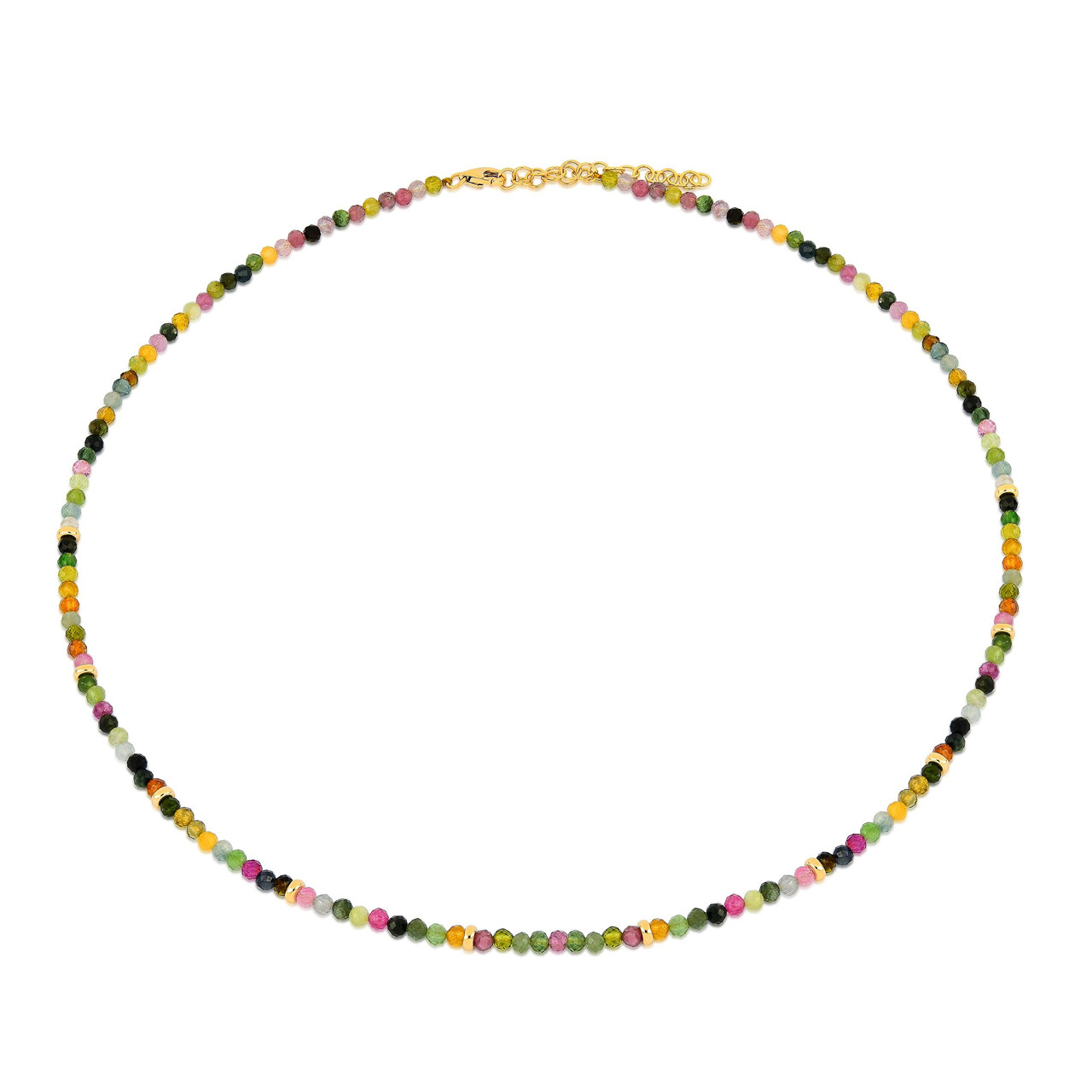 2. As this birthstone necklace shows, tourmaline comes in various colors. This EF Collection 14K yellow gold October tourmaline birthstone necklace holds gold rondelles and features 21.52 carats. A perfect gift for a colorful October baby!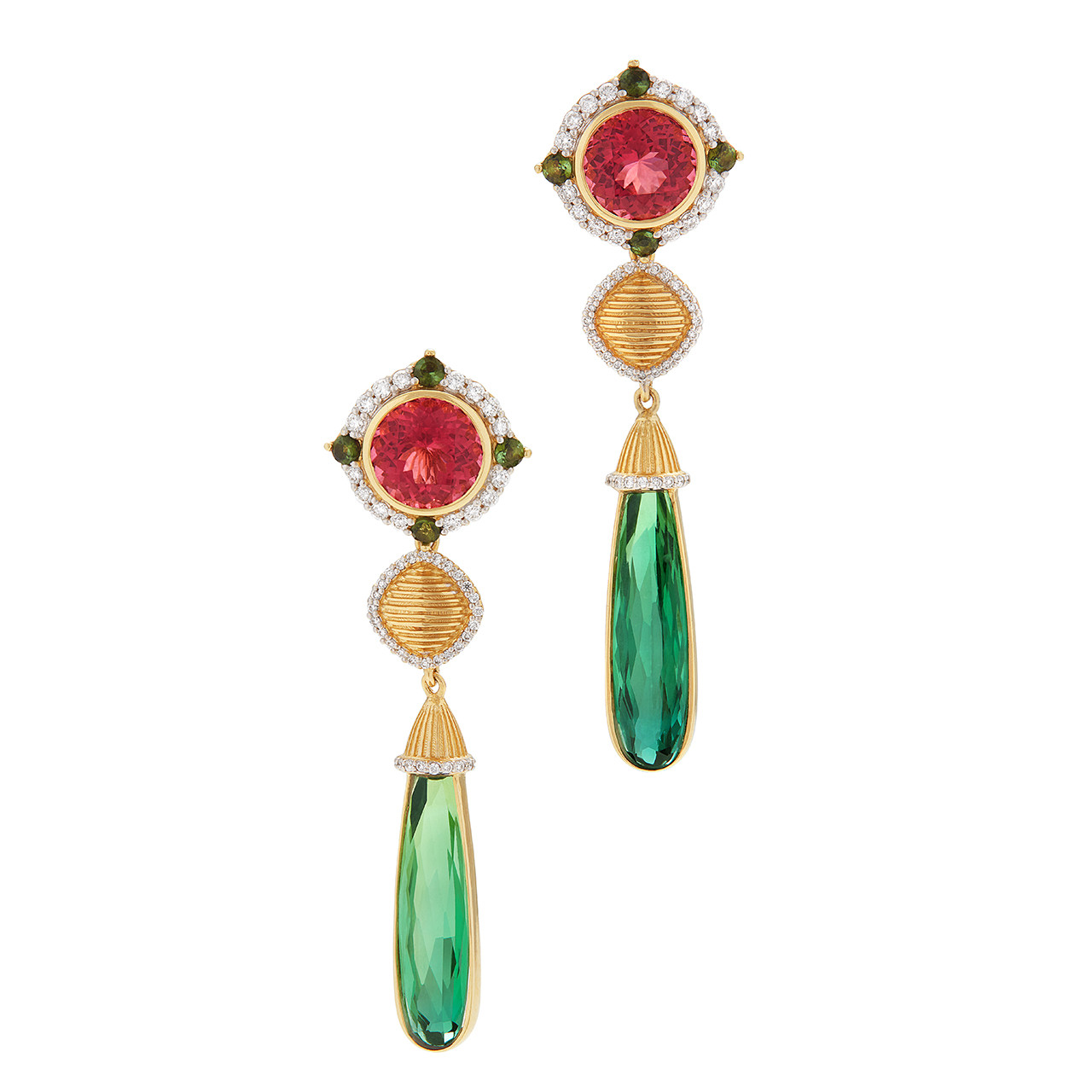 3. Express your individuality with this gorgeous earring set! Part of our exclusive Razny Collection collection, these drop earrings feature green & pink tourmaline stones in a pear-shaped cut, set in beautiful 18K yellow gold. The mixed stones have a total weight of 6.23ct. This is a statement piece that will make heads turn!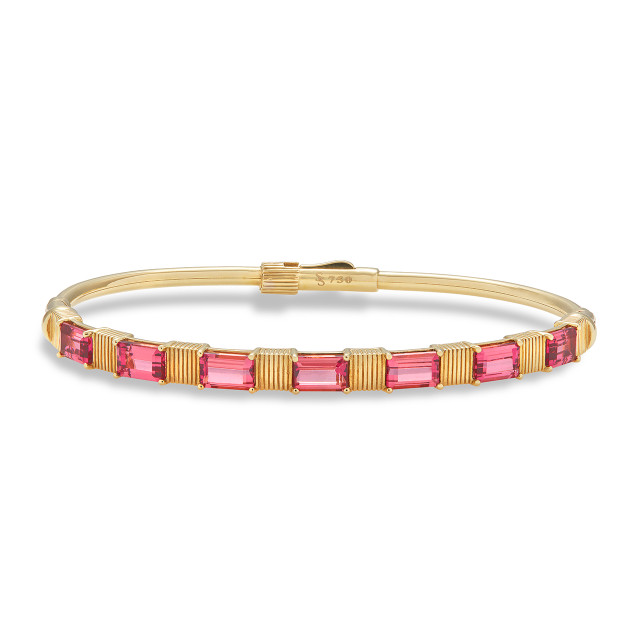 4. Part of our exclusive Razny Collection collection, this custom bracelet features emerald-cut tourmaline gemstones in a 4.63ct total weight--set in mesmerizing 18K yellow gold. This piece carries vibrant colors and classic designs to the forefront.
Are you looking to add the brilliant sparkle of tourmaline to your collection? Allow our skilled artisans to create a custom piece you'll treasure forever! We'll bring your vision to life!
We also invite you to browse our rings, cufflinks, and necklaces decorated with October's brilliant birthstone.
Visit the Razny Jewelers Location Near You! Schedule Your Appointment Here