Posted by Razny Jewelers on Jan 24th 2022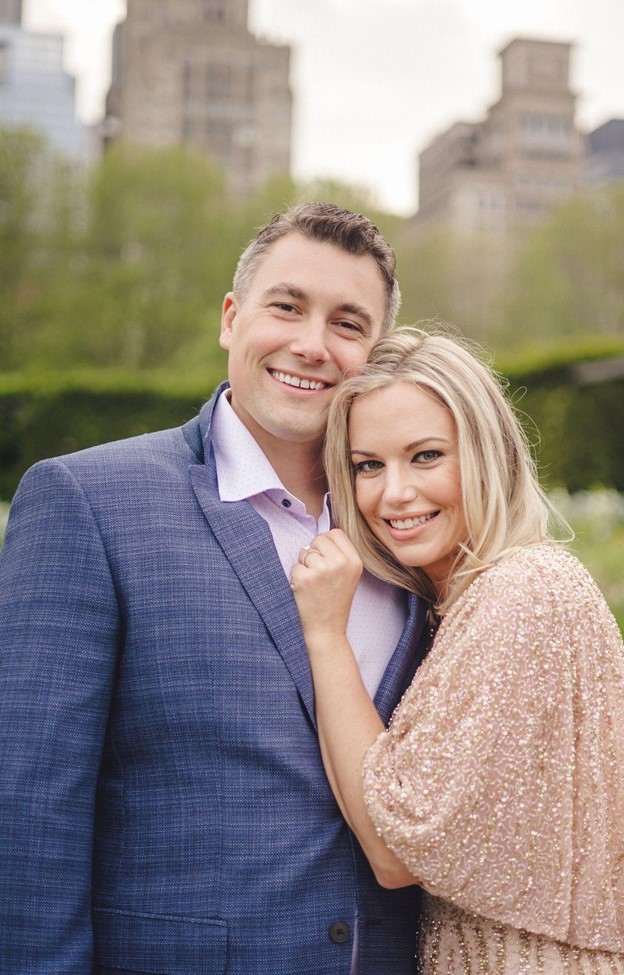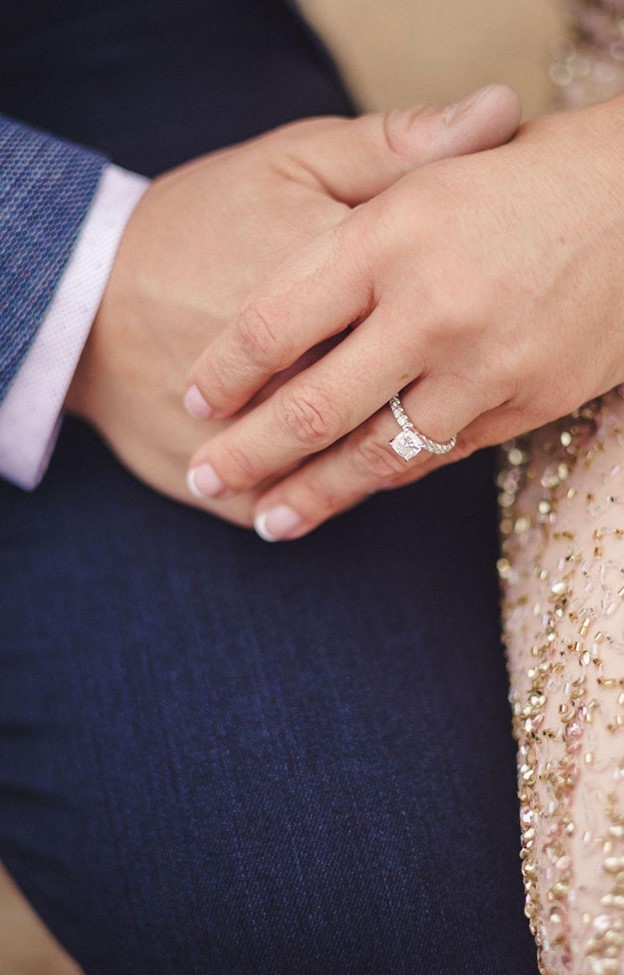 I gave him a quick squeeze as we ascended in the elevator and felt something. It was a box in his inner jacket pocket, but it couldn't be a ring, the box - it didn't feel like the right dimensions.
I tried to shake the idea as he held my hand and led me across the Hoxton Hotel's rooftop in Chicago. I surveyed the empty swimming pool deck, noting the two mini champagne bottles on the bar top and the restaurant patrons far in the background. I found myself standing in the exact spot we met two years ago when my sister pulled over a group of "hot guys" on a dare.
He was recreating that moment for just the two of us when he dropped down to one knee. I didn't cover my mouth and gasp or cry; I listened. He told me how he's become a better man because of knowing me and how my strong sense of family importance was so attractive. He told me about his dreams for the future and that most of them centered around me. A slim silver box slid from inside his jacket pocket and popped open, revealing the most perfect diamond ring, larger and more sparkly than I would ever have imagined. It was timeless and elegant.
It turns out that a trip to Razny Jewelers in Hinsdale, a few weeks prior, was truly to look at wedding ring bands and not to shop for men's watches as he initially claimed. The box was a "proposal box," which is why I didn't think it could be what I imagined when I first noticed it. I said yes as soon as I could - careful not to interrupt him.
We snapped a few dark, grainy photos with the city buildings as our backdrop, and I held my hand over my chest blocking my heart from jumping out. Next, I ran home to my city apartment to tell my little sister the big news.
A few weeks later, Tom and I sat in Lurie Garden for our engagement photos, wondering to ourselves how each of us got so lucky and if forever together was long enough.