We at Razny Jewelers are proud that third-generation owner Michael Razny was recently recognized in WatchPro online magazine.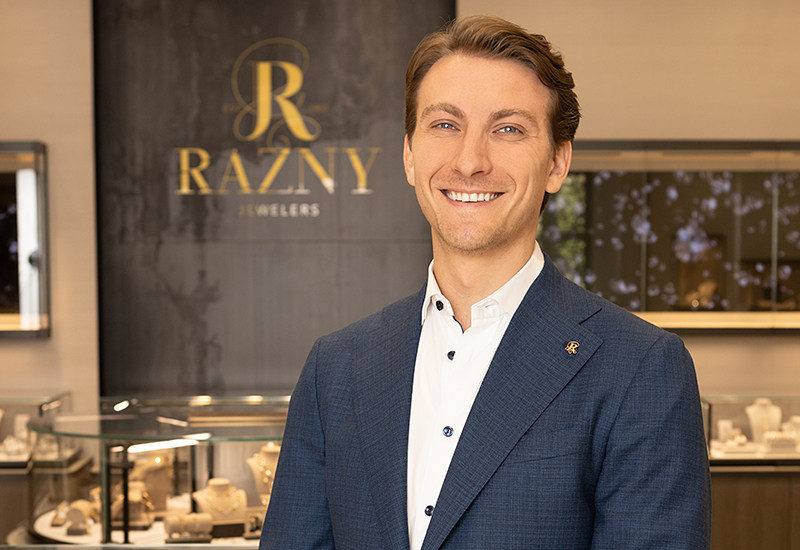 Many of us take pride in our ability to adapt. We don't complain; we make do. For over a century, jewelers all over the nation have been following this logic. In public, they were the directors of their industry, engineering the advancement of luxury retail. In private, however, things were not so posh. "We were using paper and spreadsheets to keep track of everything," says Daniel Londono of Material Good (MG), the modern jewelry boutique based in New York's sleek SoHo neighborhood. With a fast-growing clientele of athletes, celebrities, and high-end shoppers, the traditional system many jewelers use to organize inventory and process sales was too antiquated for MG. Moreover, this black hole of time was going to cost them money and effort in the long run. "It was a pain. We were looking for something to replace it for about a year." Daniel admits.
To understand why no solution presented itself, no matter how many programmers Daniel contacted, we must understand the nature of luxury retail. In a world where value is placed on what is rare and that worth increases as time passes, the term "archaic" does not exist. It does not apply to the families who have cared for their business for generations, and it does not apply to the gems and timepieces they offer to the communities who've trusted them for decades. After all, when entering a jeweler's showroom, we expect a personal, customized experience, not a cold, fast transaction, complete in a blur of iPad screens. This admirable appreciation for the importance of treasures and relationships made the industry unconsciously anti-tech in almost every way. However, necessity is the mother of invention. Enter the great-grandson of Chicago's leading family-owned and operated source for luxury, Razny Jewelers.
In 2020,Michael Razny ushered the industry into the 21st century with the launch of Crystal, a first-of-its-kind cloud-based inventory management and point-of-sale platform for single and multi-location jewelry stores.
Read the full feature here in WatchPro.This link open in tab