An artist like no other, since 2000, Marco Bicego has incorporated the traditions and virtues passed down from his father to create exquisite and unique jewelry that embodies the luxury of Italian craftsmanship and contemporary design.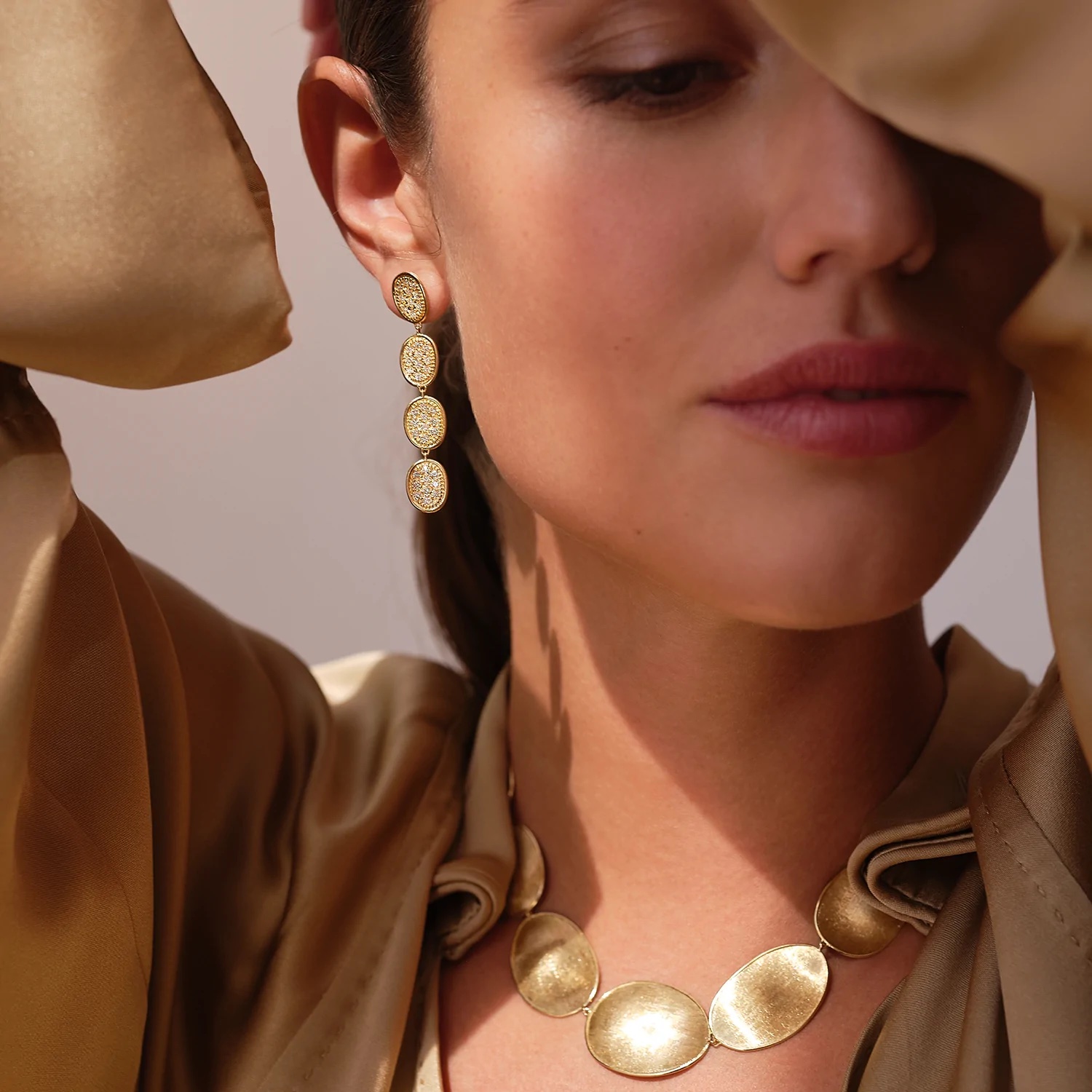 Marco Bicego is a Razny favorite- not only because the designs are beautiful, but they also tell a story. Every piece of Marco Bicego jewelry is handcrafted in our Trissino headquarters in the Veneto region of Northern Italy. Trissino is in the province of Vicenza, which is known as Italy's capital of gold. Each piece is distinct. Artisans begin by melting 18K gold. Then, the brilliance of each creation starts to take shape through Marco Bicego's signature hand engraving and coil technique.
Here are some of our favorite pieces. Visit Razny Jewelers to shop the complete collection:
Gold and pearls are iconic Marco Bicego. His designs have an elegant look that gives the perfect dose of drama. We love this beautiful Marco Bicego Africa 18K yellow gold and pearl lariat necklace, 18" in length.
Made with his signature thin brush line engravings, these Marco Bicego Lunaria Collection 18k yellow gold petite drop earrings are a handmade masterpiece that gives an effortless look yet is a vibrant statement piece.
Marco also carries a series of these beautiful bracelet pieces such as this Marco Bicego Paradise Collection 18K yellow gold mixed gemstone and pearl double strand bracelet. The designer carefully selects each gem to create this mesmerizing assemblage.
This Marco Bicego Marrakech Onde Collection 18k yellow gold and diamond small multi-strand ring is one like no other. Crafted in his brush technique, this ring showcases the passion and dedication needed to create wearable perfection.
Shop exquisite Marco Bicego artistry at your local Razny store today!
Browse Marco Bicego's collection online or in person.