Caviar isn't just for the dining table. At Razny Jewelers, we are obsessed with the intricate beading details of Lagos jewelry. Read on to find out how LAGOS offers the perfect addition to distinctive style.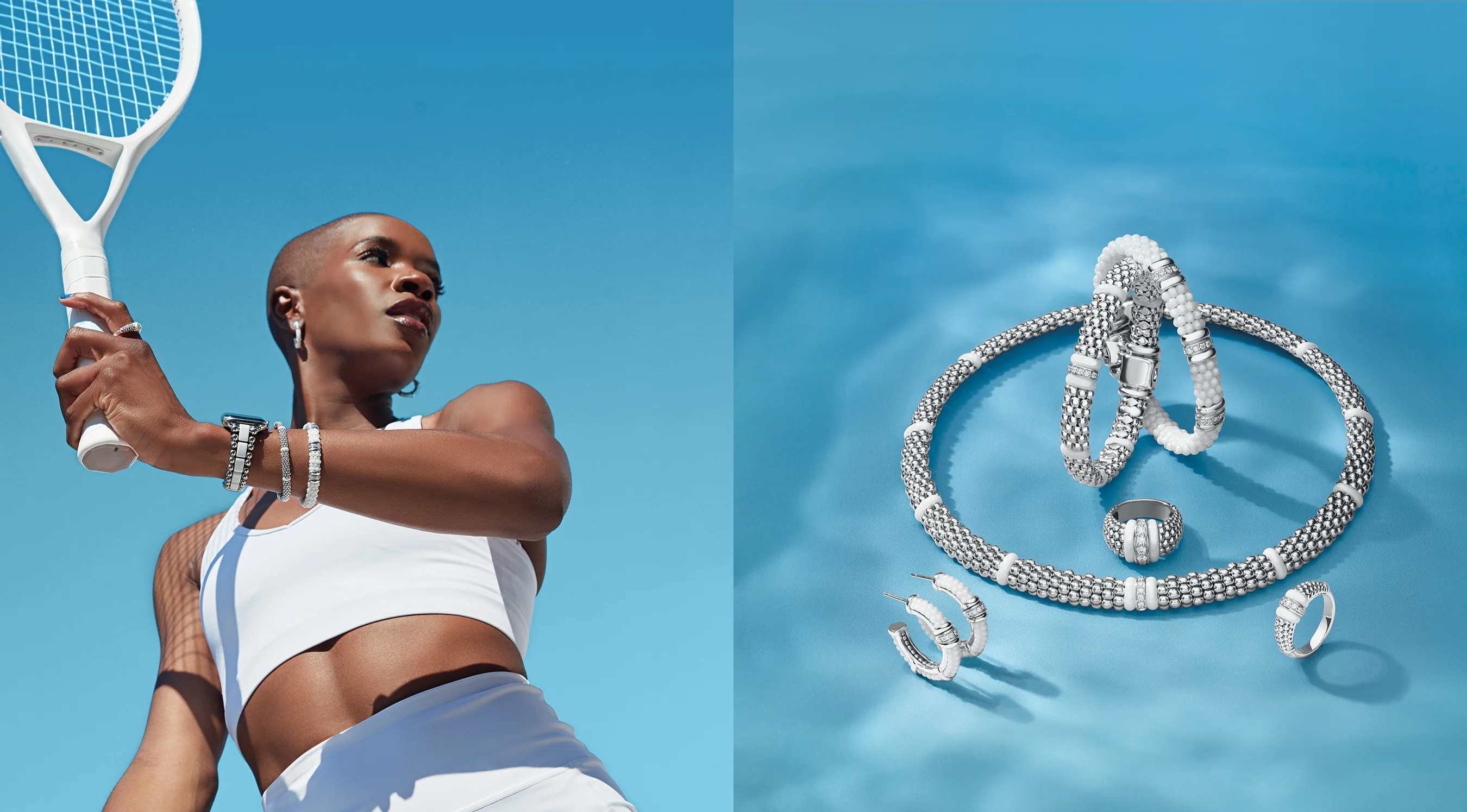 Steven Lagos Wins Entrepreneur of the Year
Steven Lagos was officially named an Ernst & Young Entrepreneur of the Year 2023 Greater Philadelphia Winner! The Entrepreneur of the Year Awards program is one of the preeminent competitive awards for entrepreneurs and leaders of high-growth companies.
Founded in 1977 by master jeweler Steven Lagos, the brand has established itself as a premier designer and manufacturer of high-quality jewelry pieces. With its unwavering commitment to craftsmanship and timeless elegance, Lagos has become synonymous with exceptional design and unparalleled quality.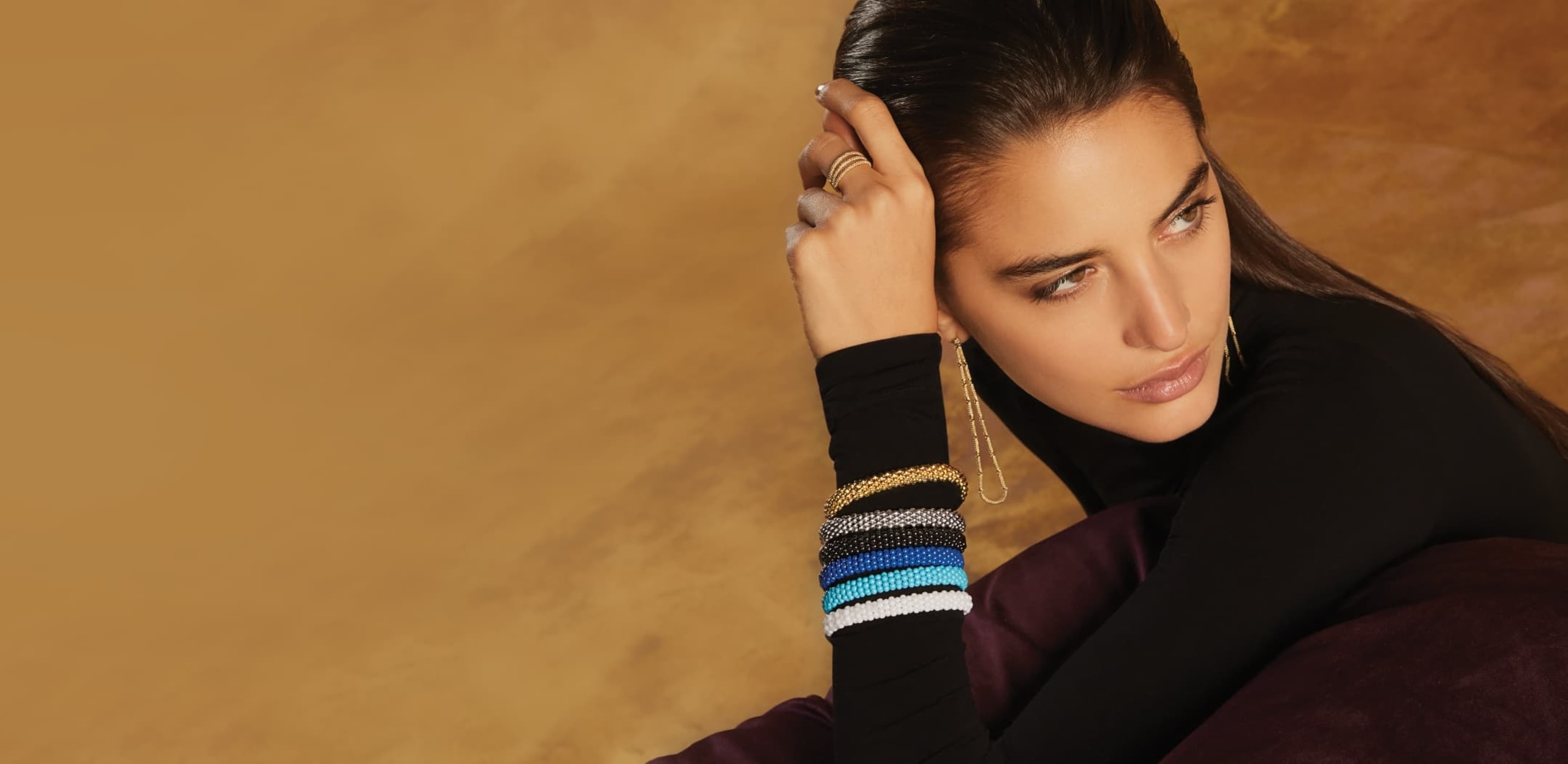 The Caviar Collection
One of the defining features of Lagos jewelry is its meticulous attention to detail. Each piece is handcrafted using only the finest materials, including sterling silver, 18-karat gold, and genuine gemstones. From the initial concept to the final polish, every step of the manufacturing process is executed with precision and expertise. This dedication to craftsmanship ensures that each Lagos creation is a work of art, exuding brilliance and charm.
The signature Caviar Collection is a true testament to the brand's distinct aesthetic. Inspired by the texture and beauty of caviar beads, this iconic collection showcases intricate detailing and a richly textured surface. Whether it's a Caviar bracelet, necklace, or pair of earrings, the pieces instantly command attention with their bold yet refined presence.
Lagos offers a Caviar Lux collection featuring silver and gold caviar beads set with diamonds that includes earrings, necklaces, and bracelets. Its bracelets make an excellent personalized gift, by the way, as our team can engrave select pieces with a custom message.
For a sleek look, shop the Caviar Spark collection. This collection features sterling silver caviar beads paired with fine precious gems. The beauty of the Spark collection is that it can transition from day to evening, from the office to date night.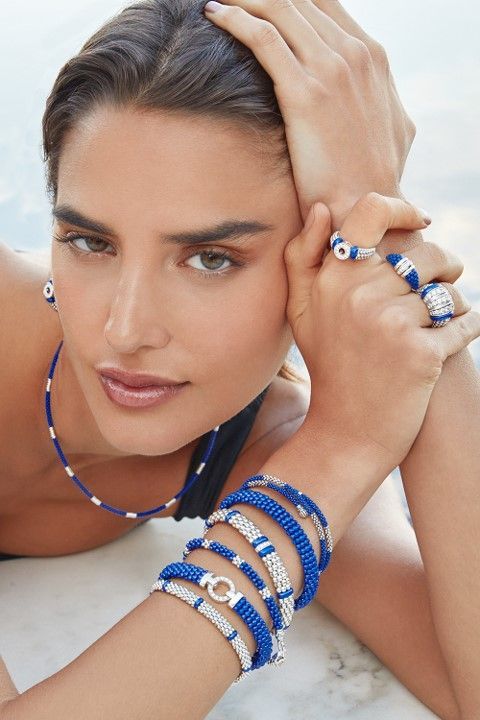 Comfortable to Wear
In addition to its remarkable design, Lagos is committed to creating jewelry that is not only beautiful but also comfortable to wear. The brand pays special attention to ergonomics, ensuring that each piece is lightweight and fits seamlessly on the body. This dedication to comfort is particularly evident in Lagos' bracelets and rings, designed to be worn effortlessly, making them perfect for everyday wear or special occasions.
Lagos understands that jewelry is more than just a fashion accessory; it is a reflection of one's individuality and personal style. With this understanding in mind, the brand offers a wide range of designs to cater to diverse tastes and preferences. Whether you prefer classic elegance or contemporary flair, Lagos has a piece that will resonate with you. From understated simplicity to bold statement pieces, the brand's extensive selection ensures that there is something for everyone.
Over the years, Lagos has garnered a loyal following of discerning individuals who appreciate the brand's commitment to excellence. Its reputation for exceptional quality and timeless beauty has made Lagos a trusted name in the world of luxury jewelry. From celebrities to fashion enthusiasts (Gigi Hadid walked the 2023 Met Gala red carpet covered in Lagos), Lagos will continue to adorn the pages of prestigious fashion magazines.
LAGOS is a featured designer at Razny Jewelers, which has served the Greater Chicago Area for over 70 years and three generations.
Find Your Perfect LAGOS Piece at Razny Jewelers in Addison.
Walk-ins are welcome. However, if preferred, CLICK HERE to make your appointment.