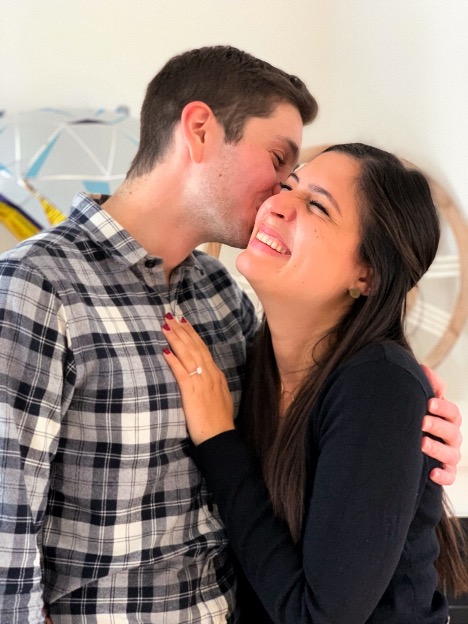 Two weeks ago, I proposed to my (now) fiancé in Humboldt Park.
We've known each other since our freshman year of college when we lived across the hall from each other, and we've been best friends since.
To propose, I created a display that included photos of us from the last eight years. Our families then surprised her by coming out from hiding in the bushes!
She loved the ring :) I purchased it from Rebecca at Razny Jewelers in Chicago's Gold Coast.