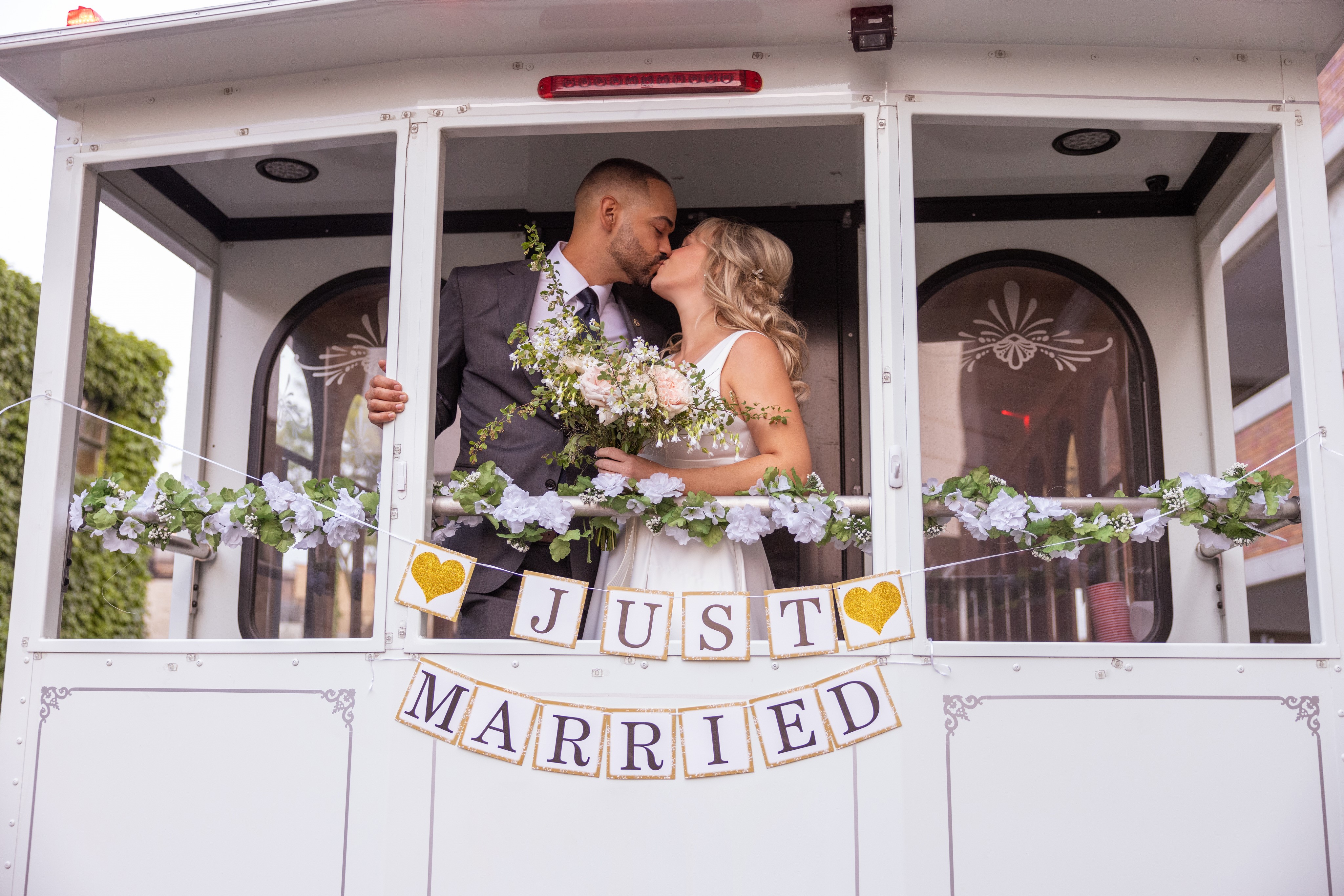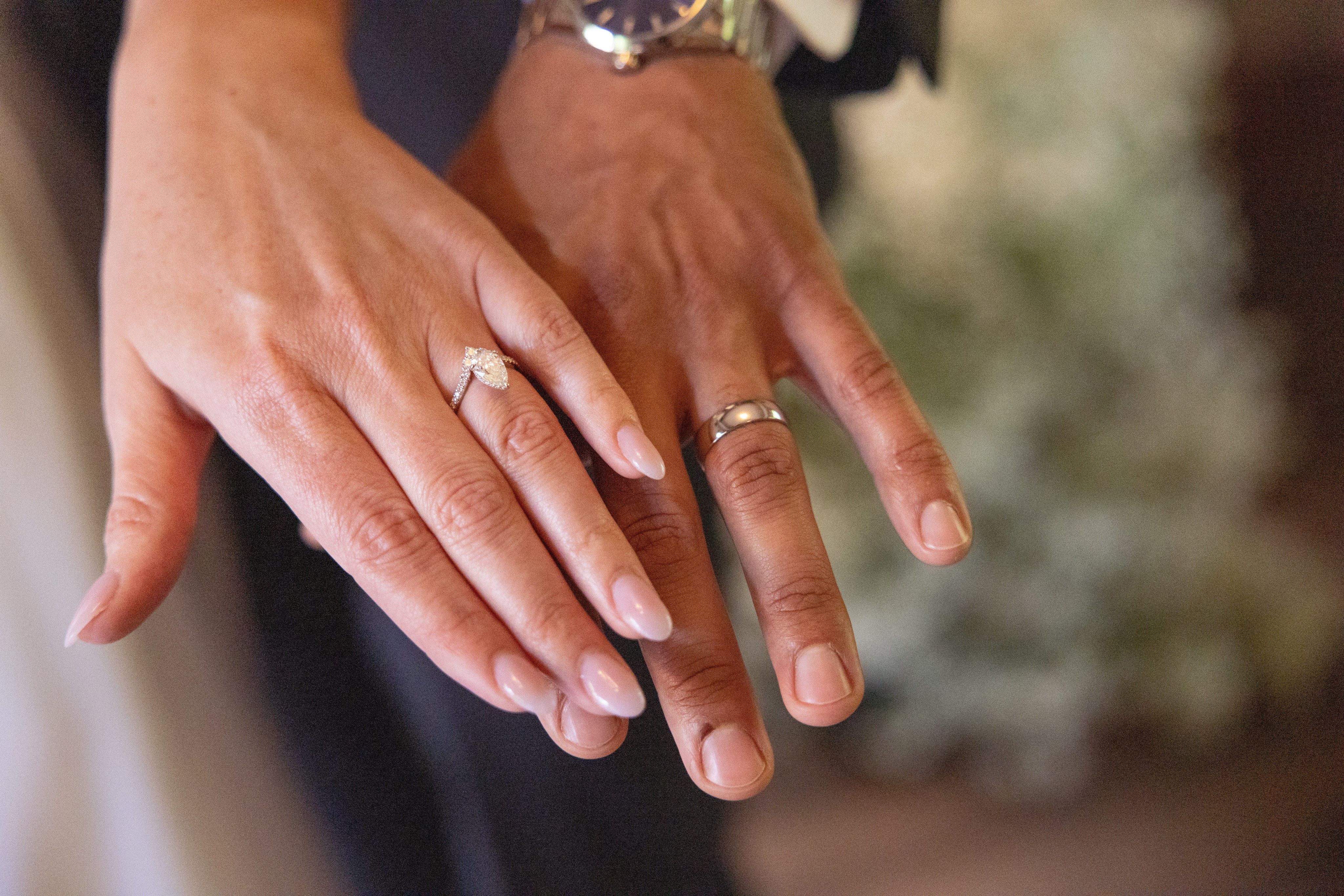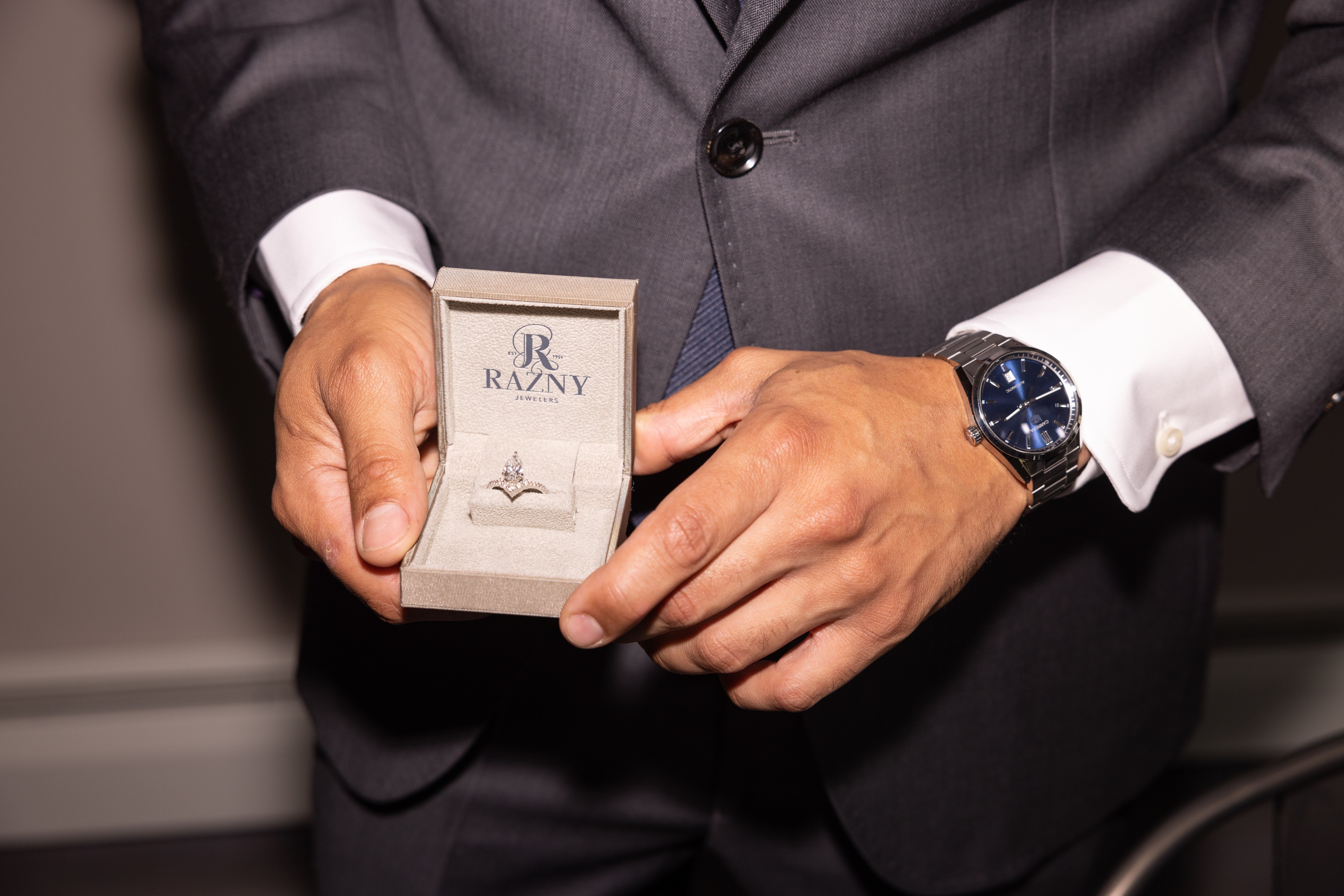 We met at my office, the Edward Jones next to Razny Jewelers in Addison. Yariel was responding to an HVAC service call. It's still up for debate as to who asked out whom first, but the rest is history! We were married three years later, on June 16th, in Wheaton, IL. We designed a custom ring with Matthew's help and purchased the timepiece seen in our photos.
###
Congratulations Kaitlyn and Yariel!
Choosing the perfect jeweler when shopping for your engagement ring is a decision that holds immense significance in the journey toward your big day. Couples are searching for the ring of their dreams, shining as brilliantly as their love.
Our experts at Razny Jewelers help Chicago area couples transform their vision into a tangible symbol of love and commitment. We understand the significance of this piece of jewelry. We are happy to guide brides and grooms-to-be through selecting the perfect diamond or gemstone, understanding the nuances of various metals, and creating a design that reflects the unique personalities and preferences of the couple.
Our family offers transparency and assurance regarding the quality and authenticity of the materials used in crafting the engagement ring. This is crucial as it guarantees the long-lasting value and durability of the ring, making it an heirloom piece that can be cherished for generations to come.