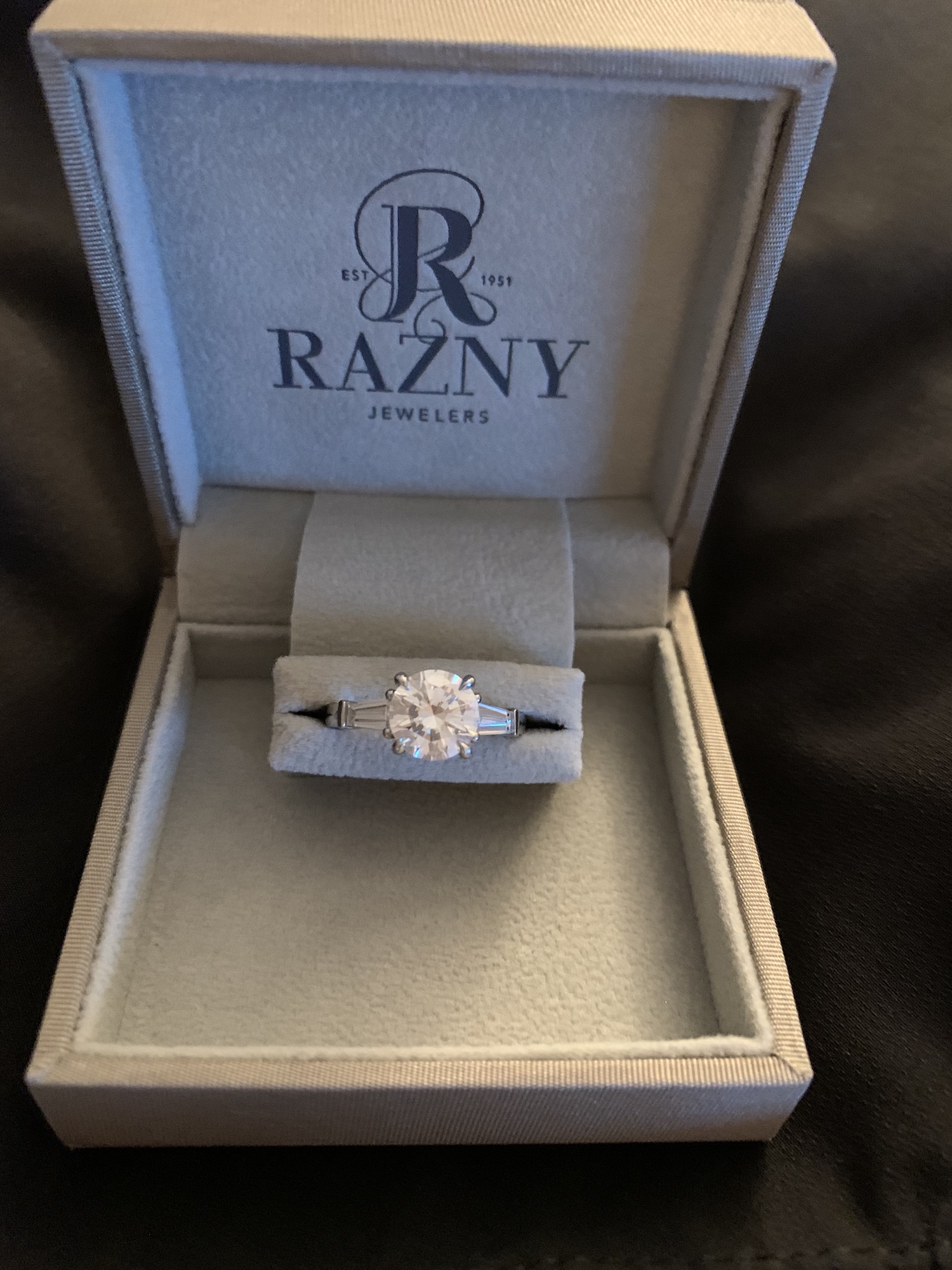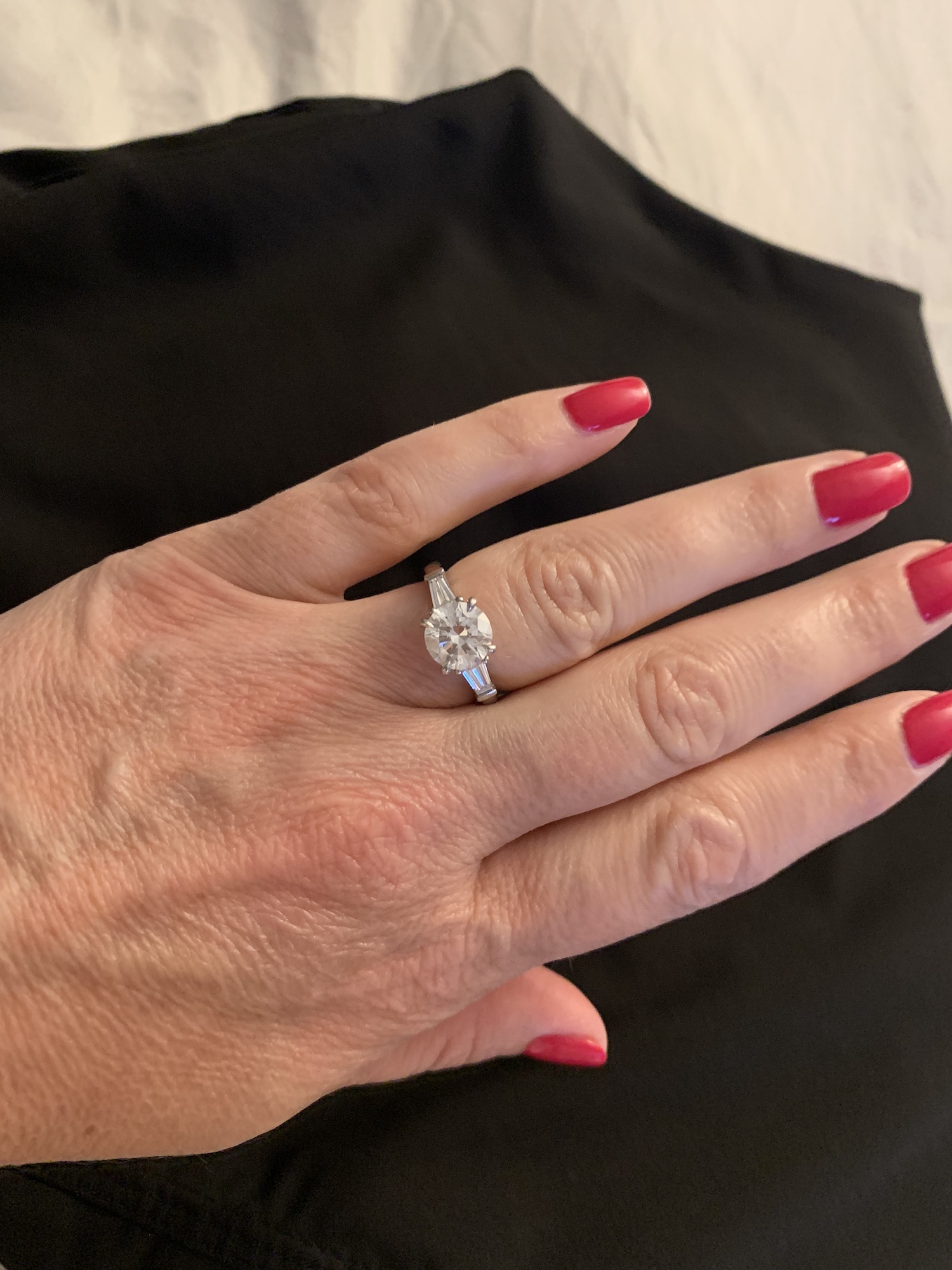 Joel and I met early one morning at the Metra train station in Highland Park. While waiting for the train to take all the suburban commuters into the city, a tall, handsome man approached me holding a cup of coffee, and said good morning. He then commented on my perfume. I was impressed he knew what scent I was wearing. He told me it was a favorite of his. That was the first of many morning meetings at the train station. We made a deal: The first to arrive at the station would buy coffee for us.
We rode the train to work together for several months before he asked me out on our first date. We have been a couple ever since. When we began talking about getting engaged, he asked how I imagined the look of my perfect ring. Without giving me any kind of hint, he visited the Highland Park Razny Jewelers location. Based on my description, he began working with Marina Ardeljan to design the perfect ring. Marina was so knowledgeable and helpful to him in choosing the right stone and setting to make my ideal ring a reality. On a clear and cool Sunday morning, Joel and I were walking along the beach, enjoying the sound of the waves lapping against the shore, when he turned to me and got down on one knee. He pulled a small box from his pocket, and as he asked me to do him the honor of being his wife, he opened the box, and I saw the ring I dreamed of and wished for was a reality and more beautiful than I dared hope.
Thank you, Marina and Razny Jewelers, for making our engagement so special with the perfect ring.