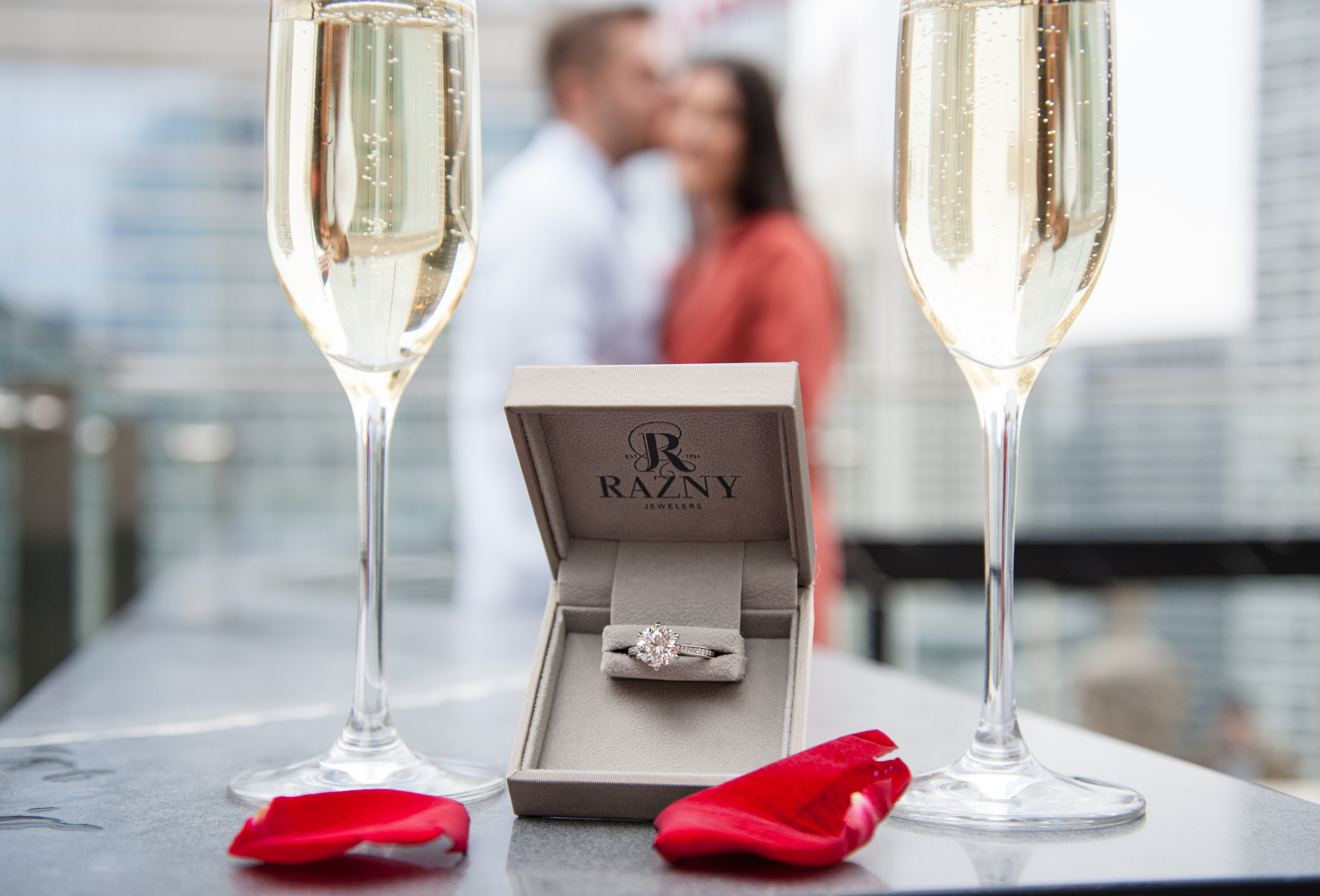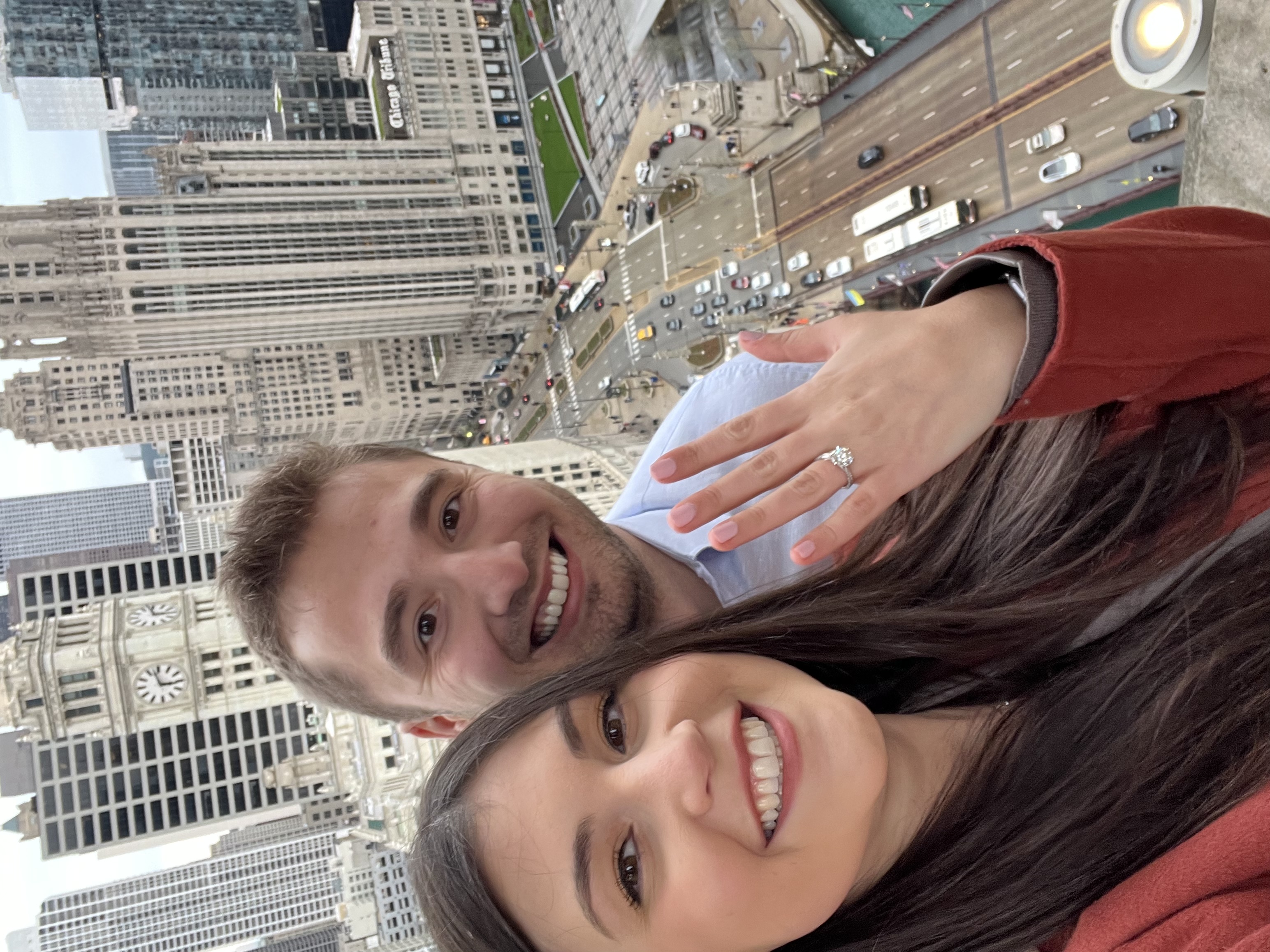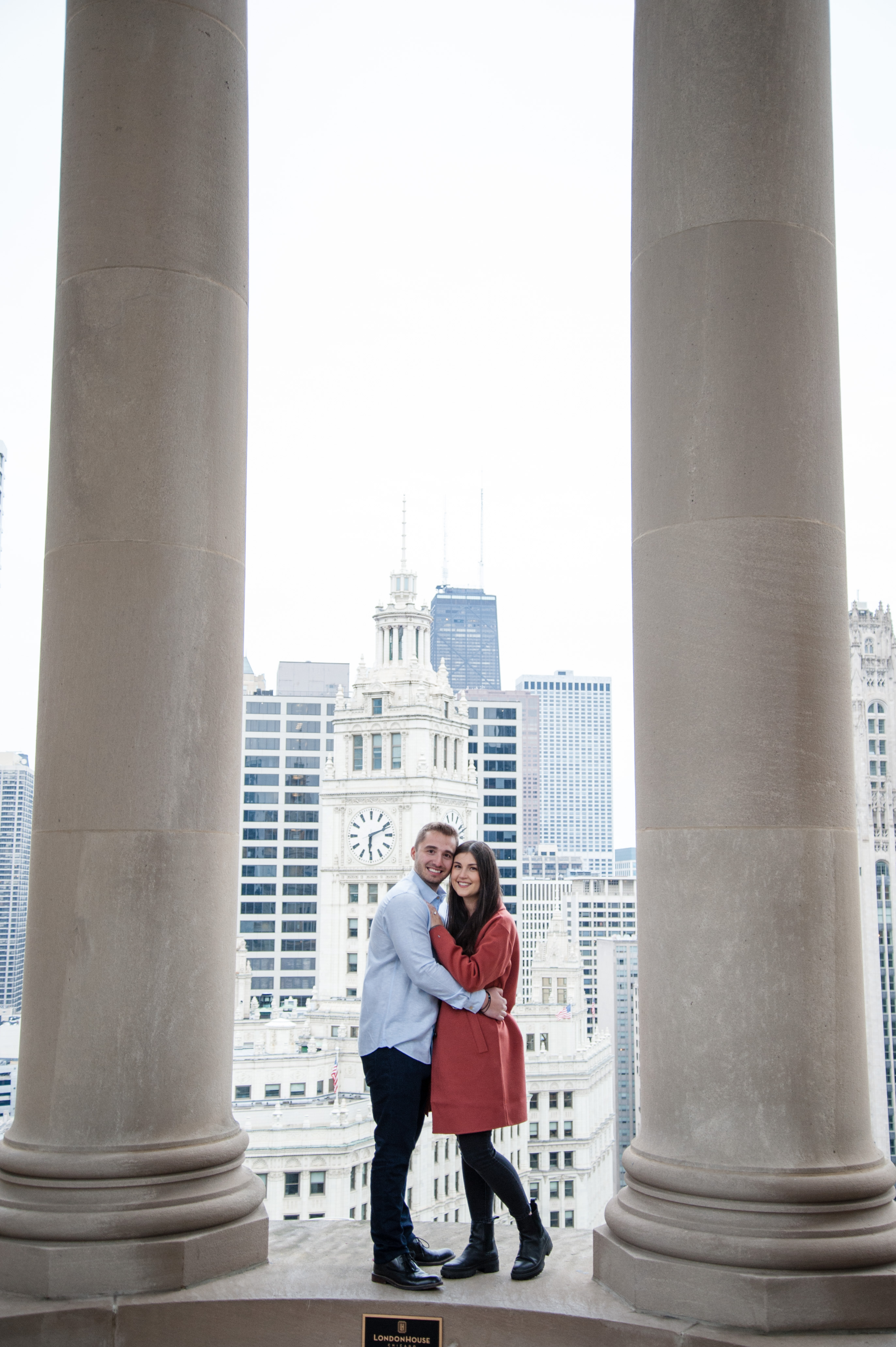 Mike and I were going out on a typical date night (or so I thought). When we arrived at London House, we walked out onto the rooftop, only for me to realize we were in a private section. After taking a few steps forward, I saw rose petals on the floor and a sign saying "Marry Me"? Mike got down on one knee and proposed! Of course, I said yes, and couldn't be more excited. Then surprise number two arrived; both of our families joined us on the rooftop, and we celebrated the rest of the night together!
###
Congratulations, Jaime and Michael!
Thank you for trusting Razny Jewelers, Chicago's source for diamond engagement rings, when searching for your perfect engagement ring. It's so important for couples to trust their instincts and follow their heart when searching for the perfect ring. While it's important to consider various factors, ultimately, the perfect engagement ring is the one that resonates with you and reflects your love and commitment. When you find the ring that captures your emotions and evokes a sense of joy and excitement, you'll know it's the one. We are proud to have helped you find "the one," and we are grateful to be your forever jeweler.