Posted by Razny Jewelers on Apr 8th 2022
CLICK HERE to browse Chicago's favorite diamond studs collection, and CLICK HERE to schedule your VIP appointment!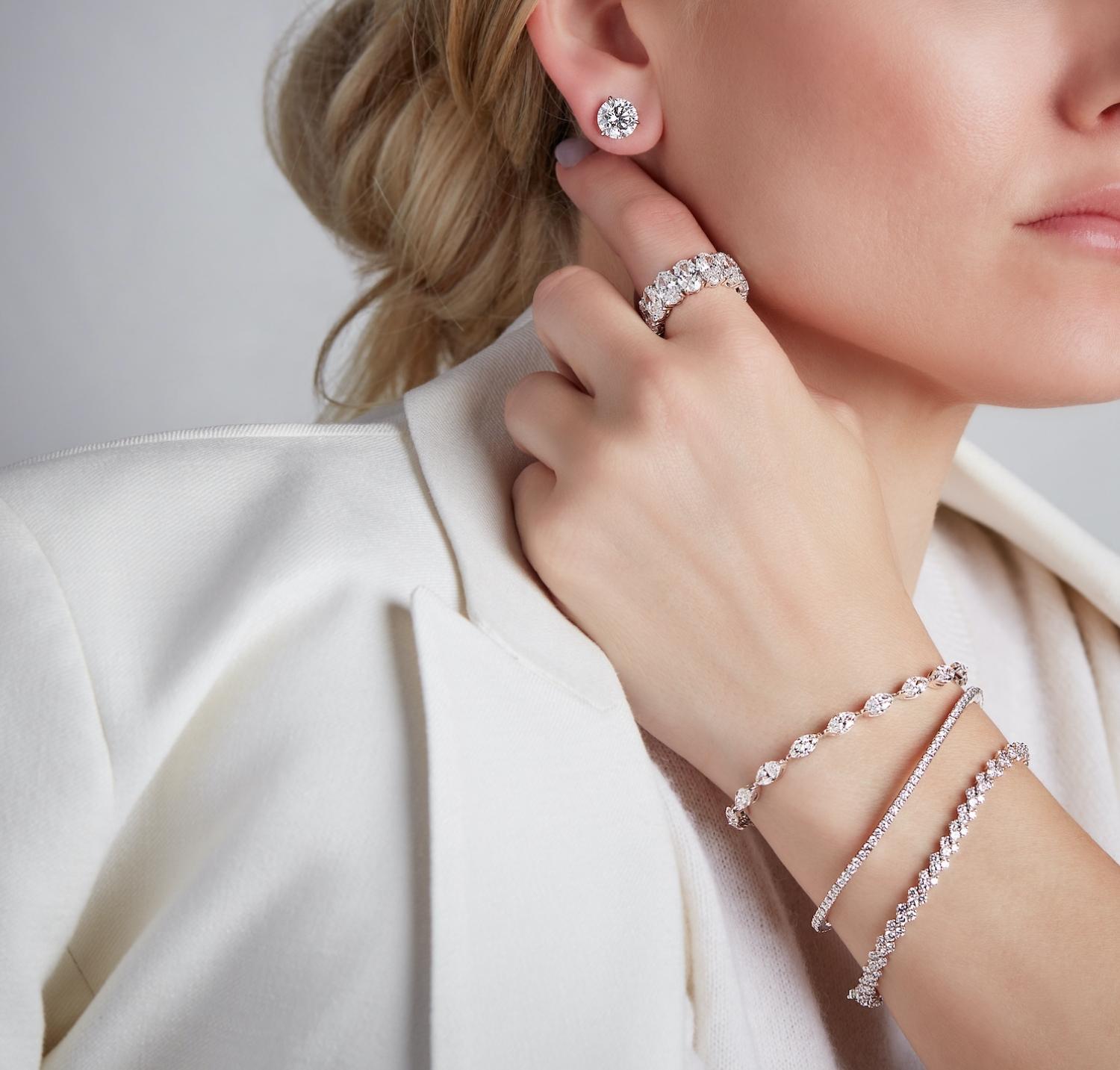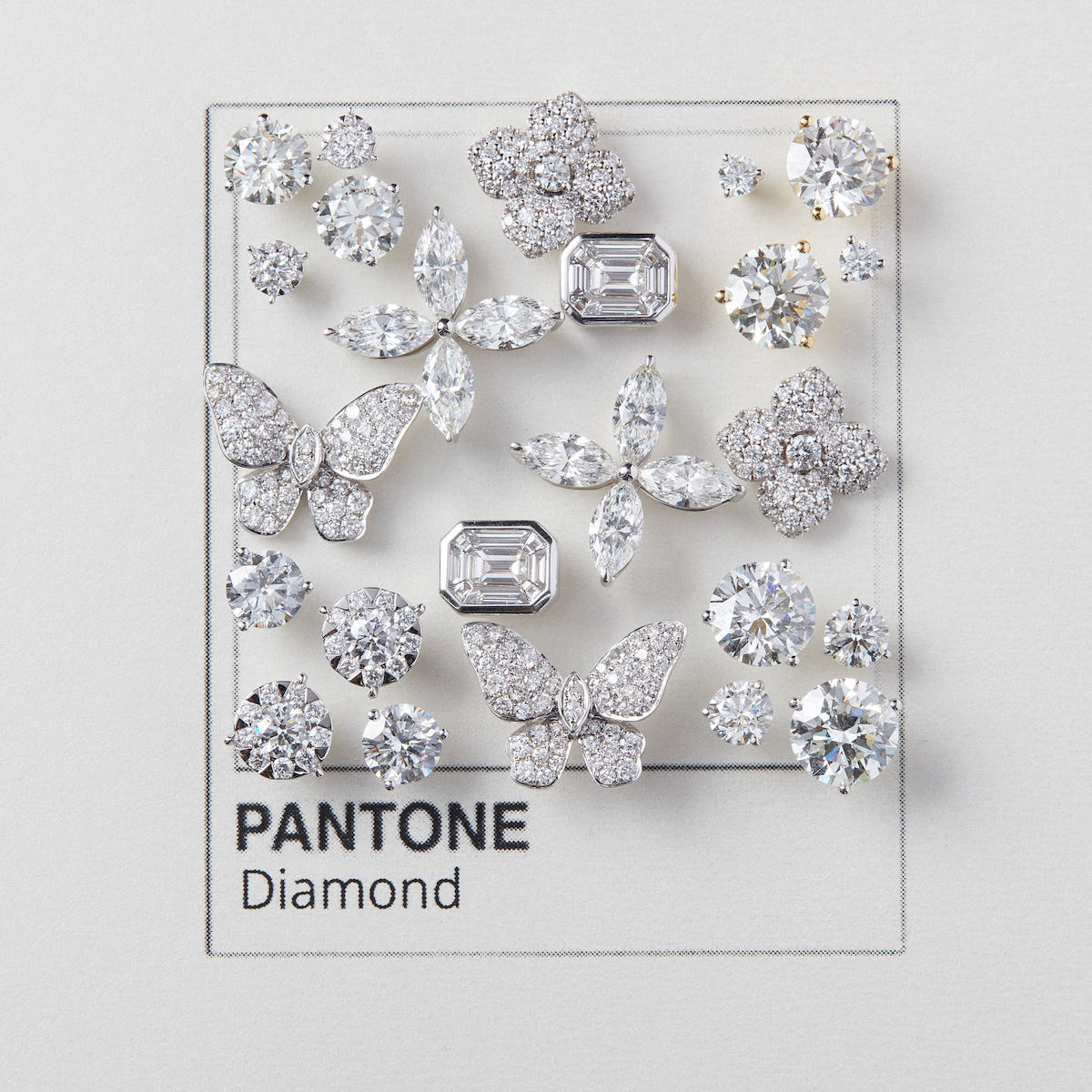 Are you looking for the perfect gift? There is one option that's never out of style— sparkling diamond stud earrings! It just so happens that diamonds are April's birthstone. Shine bright this year with diamond studs from Razny Jewelers in the Greater Chicago Area.
The little black dress of jewelry, as we like to call them, diamond studs go with everything and are the perfect accessory for any occasion. Edgy or elegant, stud earrings will always be in style, delicately floating on the ear without altering your silhouette.
Did you know that Razny Jewelers carries the Greater Chicago Area's best selection of studs? Visit any of our four locations today and allow us to help you select the perfect pair for your taste and budget. You'll be surprised how affordable quality stud earrings can be.
4 Reasons Why Razny Jewelers is Your Best Option for Diamond Stud Earrings
Our diamond expertise spans seven decades.
The story of Razny Jewelers began in the late 1940s, when a gifted bench jeweler named Stanley Razny immigrated to America from Poland, eventually working at Leed's Jewelers in Highland Park, IL. Today, the third generation of Razny family jewelers are all graduate gemologists and timepiece experts.
For over 70 years, we have remained family-owned and operated, providing superior guest services, quality, and value. Our mission is not accomplished unless your experience is unforgettably fabulous. We look forward to helping your dreams come true with each jewelry and timepiece purchase you make.
Our Exclusive Collection of Diamond Stud Earrings is Affordable and Brilliant!
How do we offer brilliant diamond studs at such an affordable price compared to similar jewelers in the industry? We'll let you in on a closely guarded secret: the diamonds used to craft a beautiful pair of stud earrings need not have the same characteristics as those used for engagement rings. A bride-to-be and everyone she knows will scrutinize her engagement ring, only millimeters away from her stone. Socially, this is normal and to be expected but not the case with stud earrings. Earrings, however, are admired from a farther distance. This standard allows us to create a more affordable fine piece of luxury jewelry.
One Pair of Studs is Just the Beginning
Diamond studs are the gateway to a variety of style options. Our in-house custom design team can help you create a removable halo or jacket for a dramatic statement. Introduce color with an attachment of birthstones. Create a removable drop gemstone piece for drama. Any option you select only serves to better showcase your ever-classic diamond stud.
Diamond Buy Back Program
Razny Jewelers stands behind our quality and value. When shopping with us, you may choose to upgrade your diamond at any time and receive the full value of your original purchase. We simply ask that the cost of your upgraded diamond be at least double the price of your original diamond. That means the pair you purchase today can be used toward the cost of the earrings you'll gift her in the future.
How to Buy Diamond Stud Earrings (No Matter Your Style or Budget)
You may be surprised how affordable your dream diamond studs are.
You need not spend a fortune on diamond earrings that look like a million bucks! Allow us to work within your budget.
Understand the 4 C's, but Don't Feel Pressured to Memorize Them
Cut, carat weight, color, and clarity are the famous "4 C's" every diamond lover knows.
- Cut refers to how the diamond is shaped and how that shape optimizes light. Elegant proportions give a gem sparkle and 'fire.' Traditional round cuts are known for producing the most brilliant diamond. However, no shape is better than another. Let your style guide you. Consider a bouquet of oval cuts, that together form a beautiful flower.
- Carat weight refers to the diamond's size. Did you know that diamond studs are sold by total carat weight, meaning a 3 ct pair of studs gives you 1.5 ct. on each ear?
- Diamond color is all about what you can't see. Diamonds are valued by how closely they approach colorlessness – the less color, the higher their value.
- Clarity refers to inherent characteristics. Because diamonds form deep within the earth, under extreme heat and pressure, they often contain unique birthmarks.
Consider Your Diamond's Setting
This is a factor most people ignore until they walk into our store — and that's perfectly fine! Our specialists love helping guests find the perfect setting for their diamond stud earrings. One thing to consider is that, aside from the cut of your gem, an earring's setting is the most influential factor in the overall look of the studs.
4-prong settings are the most popular, as they create the perfect home for your diamond to shine.
3-prong, or martini, settings is another classic. This setting creates an earring that doesn't disturb the natural silhouette of the ear. It sits snugly to the skin.
For added oomph, consider a halo setting. Surround your one-of-a-kind gem with a hand-selected collection of equally unique stones.
Decide Which Earring Backing is Right for You
The beauty of shopping with a family of diamond experts is that we can create the style that's right for you, whatever your backing choice. Would you prefer a push-back or a screw-back? Gold or platinum? Whatever you decide, we'll make it for you inside our store!
Click here to browse our collection of diamond studs online. Click here to schedule your VIP appointment!
Razny Jewelers |1501 W. Lake Street, Addison, IL 60101 (630) 932-4900
Razny Jewelers |109 E. Oak Street, Chicago, IL 60611 (312) 663-8500
Razny Jewelers |1700 Green Bay Road, Highland Park, IL 60035 (847) 432-5300
Razny Jewelers |37 South Washington Street, Hinsdale, IL 60521 (630) 455-1900