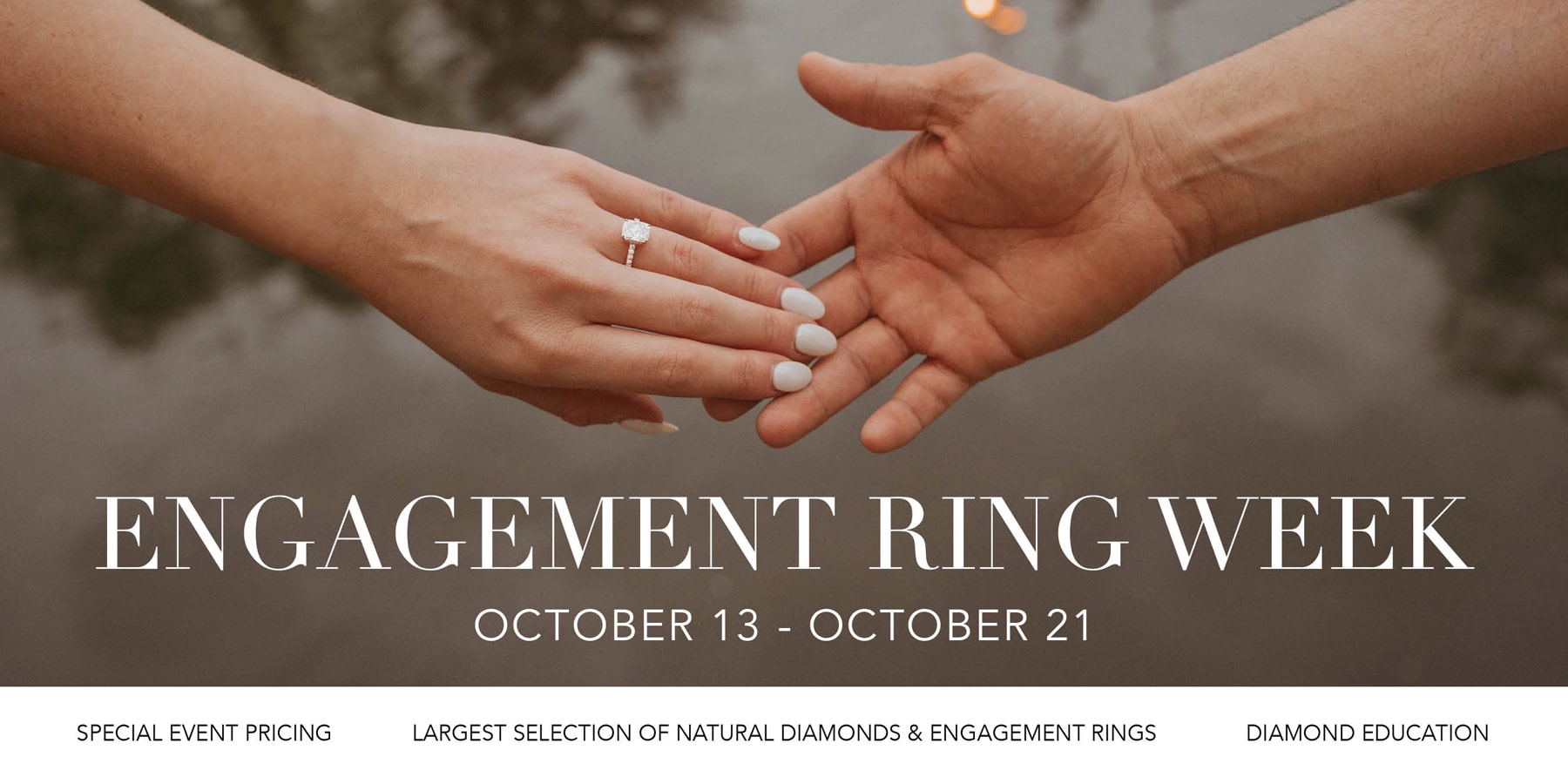 Don't Miss Chicago's Engagement Ring Week
Find the ring of your dreams at a special price! Visit any Razny Jewelers October 13-21 to shop this unprecedented event.
Shop the most brilliant collection of engagement rings and loose diamonds under one roof for the first time. Visit one of our Chicago area locations to take advantage of this unprecedented shopping event.
TIP: Book your appointment beforehand and visit early for the best selection. Booking information will be available here soon.
For one week only, the world's most celebrated diamond jewelers are coming to Razny Jewelers, ready to gift Chicago couples with special pricing on the ring that will become the most significant treasure they'll wear.
Never have so many ring designers and curators simultaneously made their collections available in our boutiques. We will also display gems sourced directly from our partners in Africa.
Customize your natural diamond ring or find one already complete: For over 70 years, Razny Jewelers has remained devoted to natural diamonds from locations that prioritize people and the planet. By choosing our brilliant natural gems, you are supporting the communities that depend on this industry to support their families and achieve their dreams.