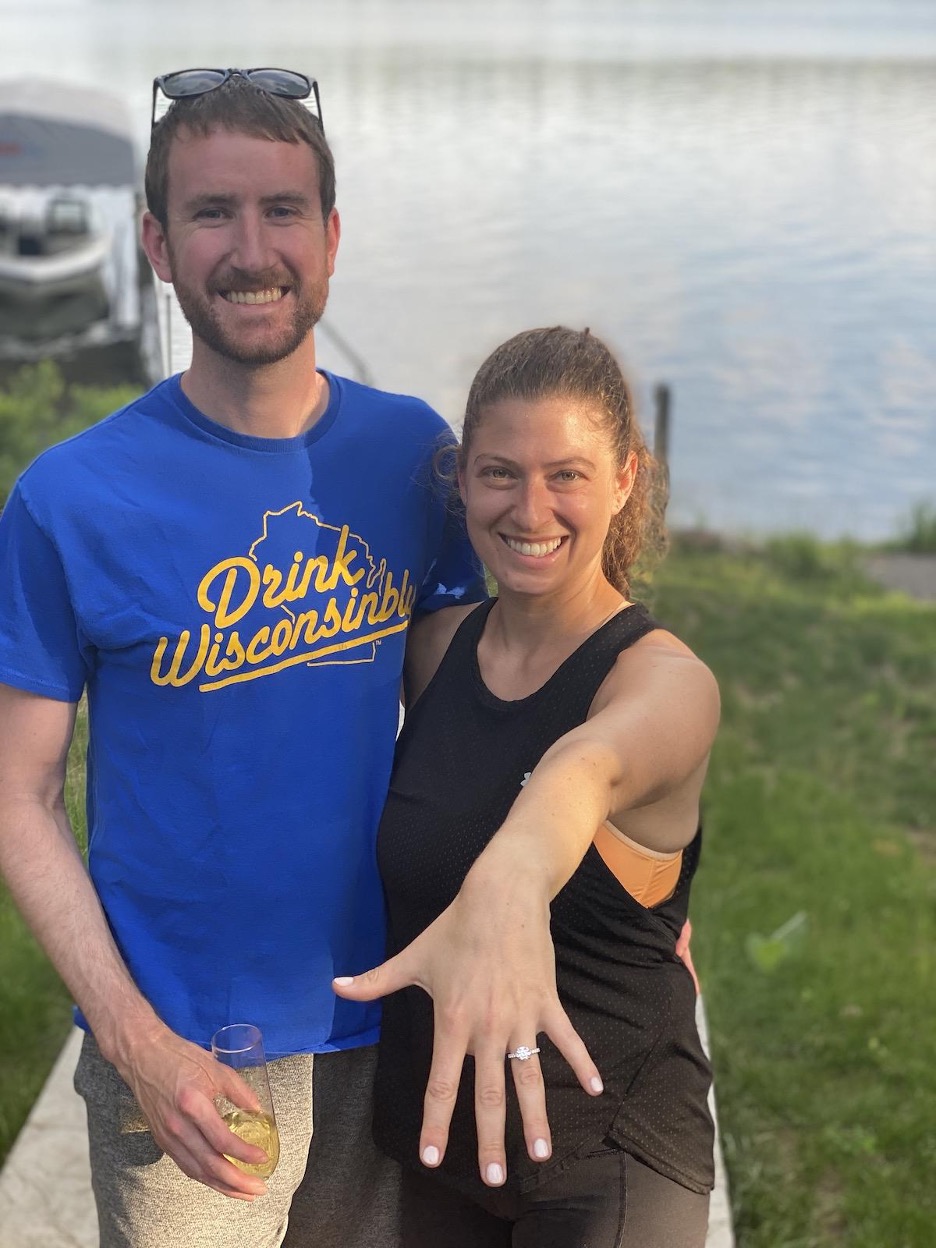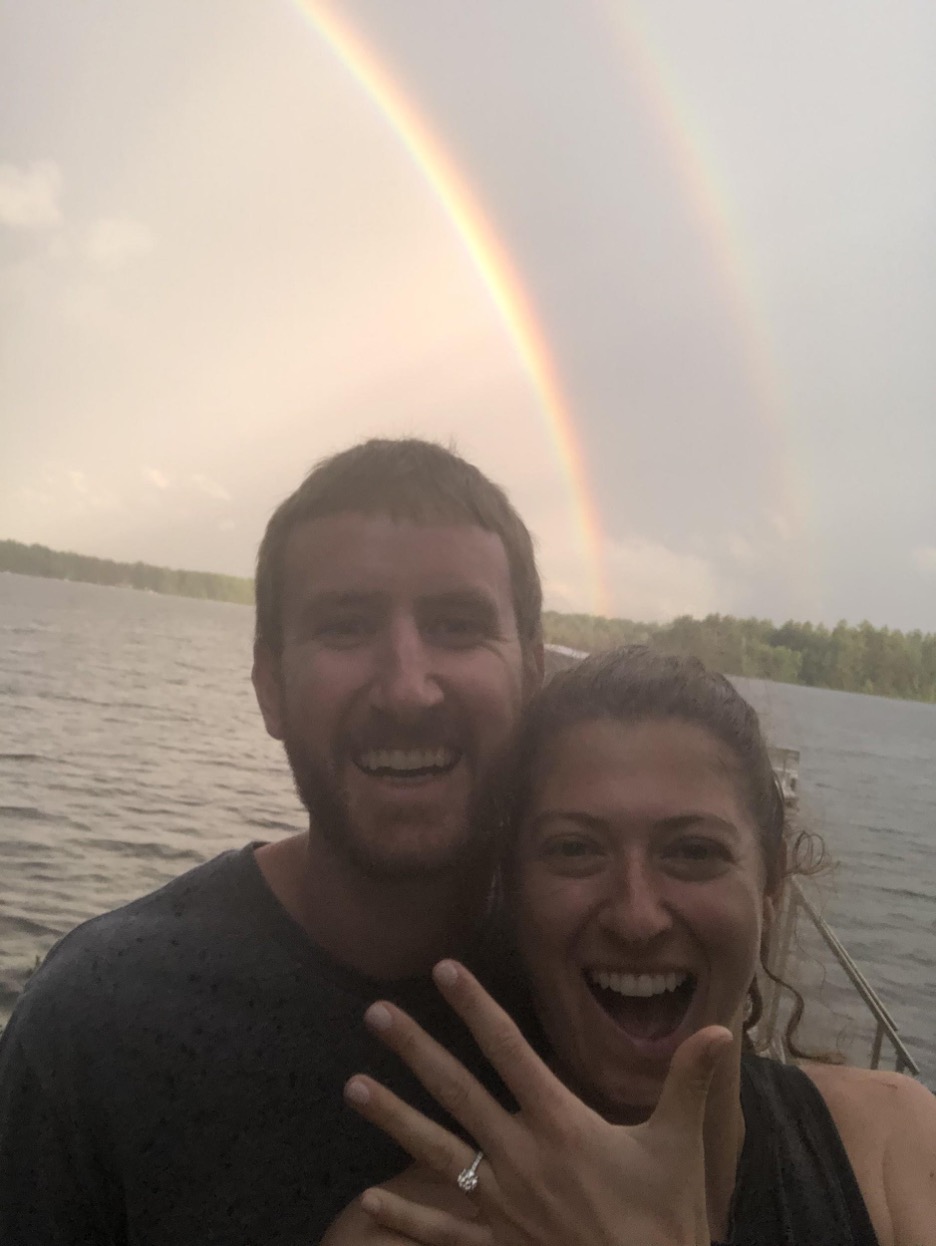 Kyle and I met six years ago at work. After six months of talking non-stop, we decided to get dinner outside of a work function. From then on, we were inseparable. When the pandemic began, Kyle and I escaped being locked up in our small city apartment by driving to my family's lake house in the Northwoods of Wisconsin. It was nice for both of us to have space to work remotely while enjoying nature. For the 4th of July weekend, his mom drove from Michigan to stay with my whole family. We hadn't seen her since Christmas. I had a hunch he might propose that weekend, but my dad wasn't coming up until Friday, so I thought it would be Friday or Saturday. On Thursday, I went for a long run since I was training for the marathon. Then my sister asked if I would come on the boat while she drove my brother-in-law skiing. I asked Kyle and his mom if they wanted to come. Kyle said yes, and his mom said she'd watch from the dock. My brother-in-law skied and dropped the rope right in front of my house. I usually stand up and pull in the rope, but my legs were dead from the run, so I kept pushing Kyle to bring in the rope, but he wouldn't move. So I begrudgingly pull in the rope sitting down. He then got on one knee, asked me to stand up, and asked me to marry him. Of course, I said yes! I was so surprised - I couldn't believe he did it Thursday.
I finally got a chance to look at the ring, and it is absolutely gorgeous. It features my grandmother's diamond in a setting that is so me! Immediately, I had to ask him how he got the ring made during a pandemic. He explained how amazing it was to work with Razny Jewelers. He could drop the diamond off at one of their suburban locations and pick the ring up at their downtown Chicago store. He communicated with their experts mostly virtually. Razny made our special day even more special! We headed to the house to tell everyone, and there was my dad. It was all part of the plan to surprise me!
A gorgeous rainbow came out over the lake on Sunday night, ending the perfect weekend where our family surrounded us!