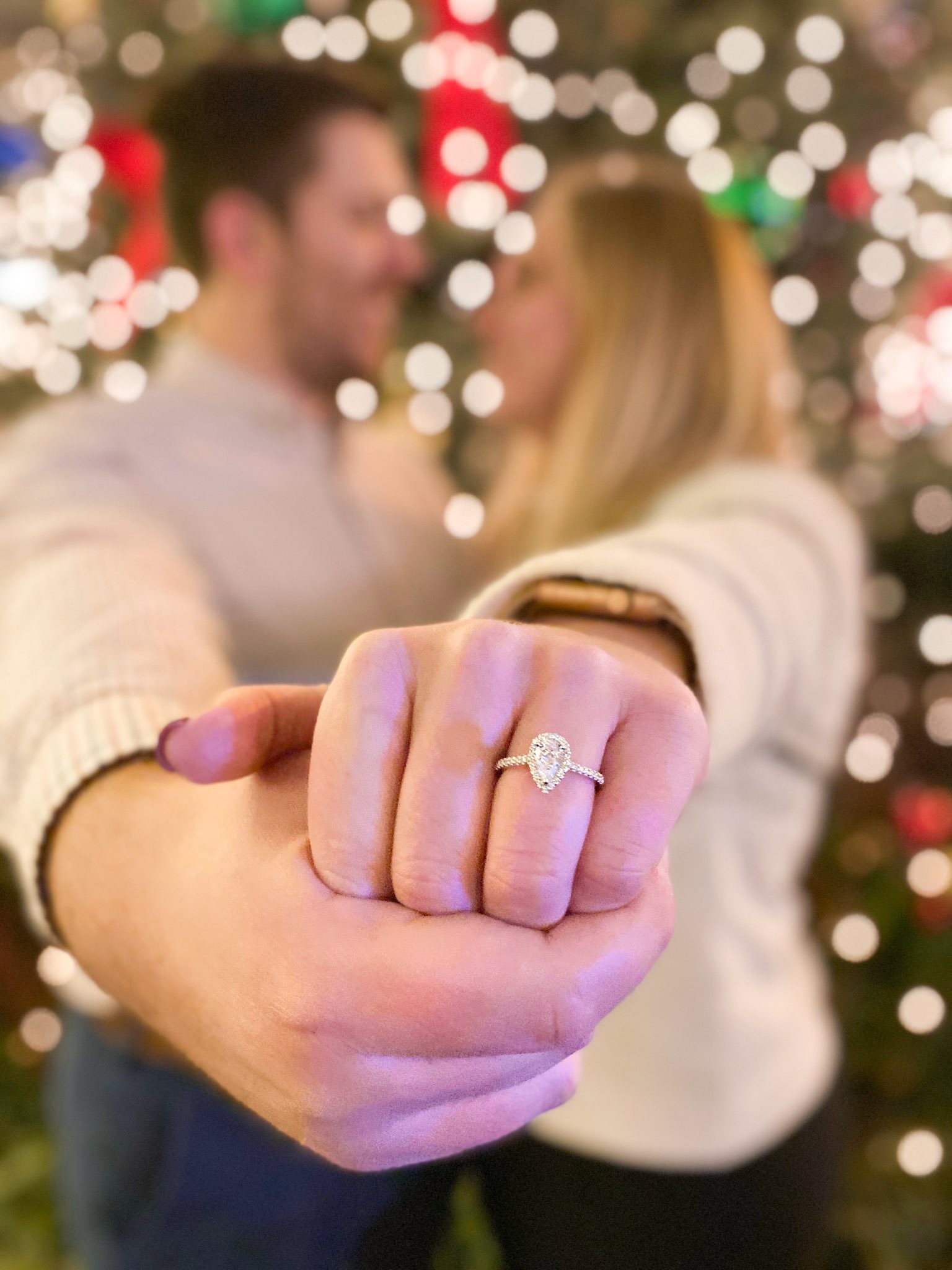 By all accounts, Mark and Casey should have met ages ago. They lived only 15 minutes apart their whole lives. Mark did a summer theatre camp where Casey attended high school. Casey's homeroom teacher just happened to be a man Mark had known his entire life. When Casey went to state finals with her volleyball team, those finals were at Illinois State University, where Mark attended. He even went to see that finals game!
Despite all these close calls, they wouldn't meet until after they both finished college. It took the magical little thing known as online dating to bring these two together finally. After a riveting conversation on Bumble about Harry Potter, Star Wars, Marvel Comics, and dogs, they decided to take the plunge and meet face-to-face. Then they discovered they shared more than just a few chance close encounters. They found someone who loved board games, trivia, craft beer, and Mario Kart as much as the other. Someone else who loved movies that made you laugh as much as cry, who loved to spend the hours cuddled up in a blanket together, who felt the best people come with four legs and a tail.
After two years of being inseparable, Mark asked Casey's dog Cappy (and her parents) for permission to marry her. Then on December 19th, 2020, Mark proposed to Casey in front of Chicago's Watertower Place in a completely failed surprise that Casey had sussed out days beforehand (yet, she still happily went along with the plan).
Together, as they always were meant to be, Mark and Casey look forward to life's next adventure.