Posted by Razny Jewelers on Jan 28th 2022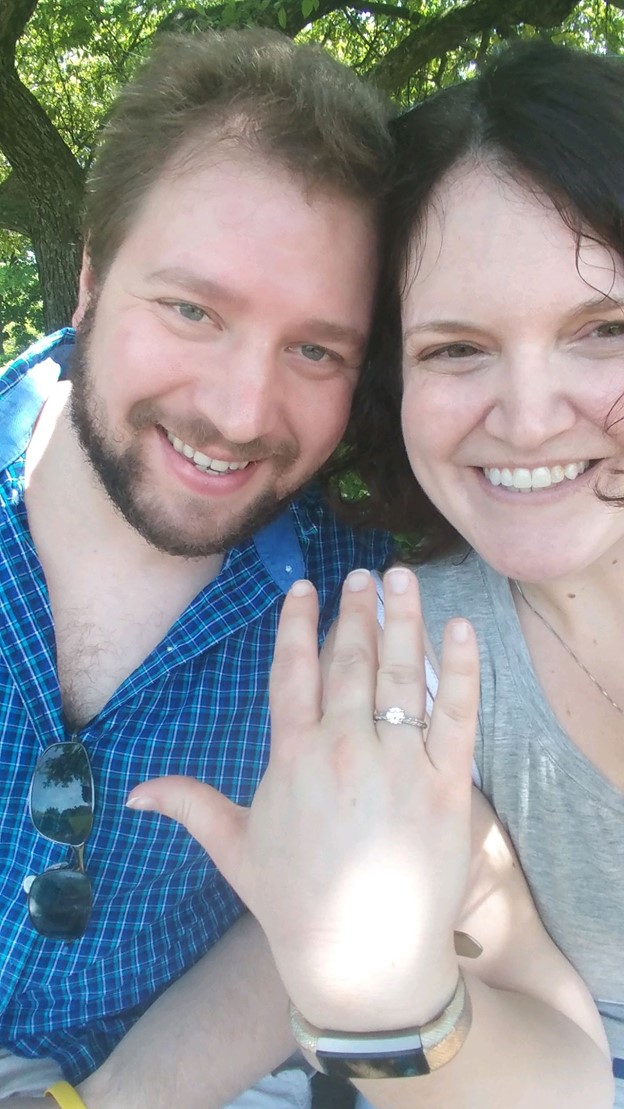 When I went to Razny to pick out the ring, it was so beautiful that I wanted to give it to her right away. It was difficult to try to keep it from her, not just because I was excited, but because we were already brainstorming ideas for our wedding.
When Becky hurt her knee, I was a little worried because I wanted to go back to the bench where we became official, but her knee wouldn't let her. I admit that I tried my best to keep it a secret from her, but I couldn't help it.
I proposed at the Arboretum. The weather was beautiful; not a cloud was in sight. The entire time we were there a couple of dragonflies were following us, and I swear it was both of our grandmothers watching and waiting for the moment to happen. We went to the hedge garden and sat down on a bench under a tree. I put my arm around her and then asked her, "So we get 50, 60 more years of this, huh? Before that can happen, I need you to answer one question: Will you marry me?"
My heart was pounding. With tears in her eyes, she said, "yes!"