Posted by Maya Hufman on Mar 1st 2022
A variety of beryl, aquamarine is the birthstone for March. Aquamarine is often heated to bring out the most desirable shades, ranging from light green to blue, reminiscent of the ocean. Its name comes from two Latin words, aqua, and marina, meaning "water of the sea." Staring into an aquamarine gem induces feelings of calmness and peace.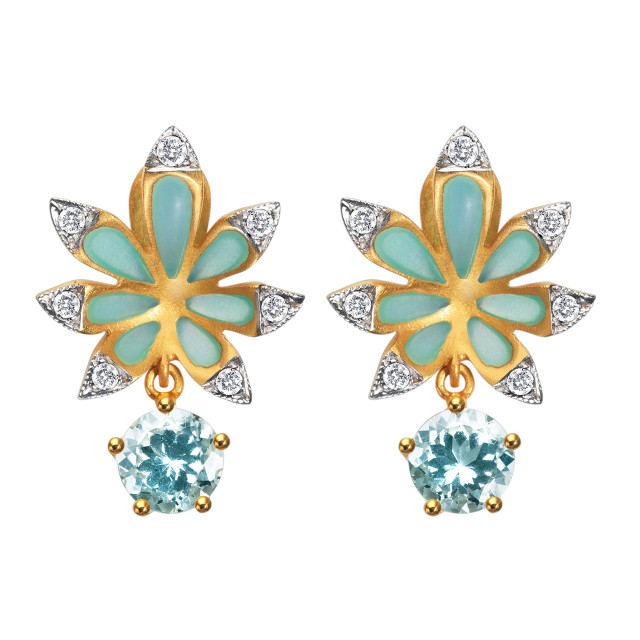 Once believed to be the treasure of mermaids, sailors and travelers often wore aquamarine as a talisman to protect against shipwrecks and to ward off sea sickness. Folklore says that March's birthstone brought its wearer courage, luck, and serenity. It is also thought, by some, to enhance the happiness of marriage.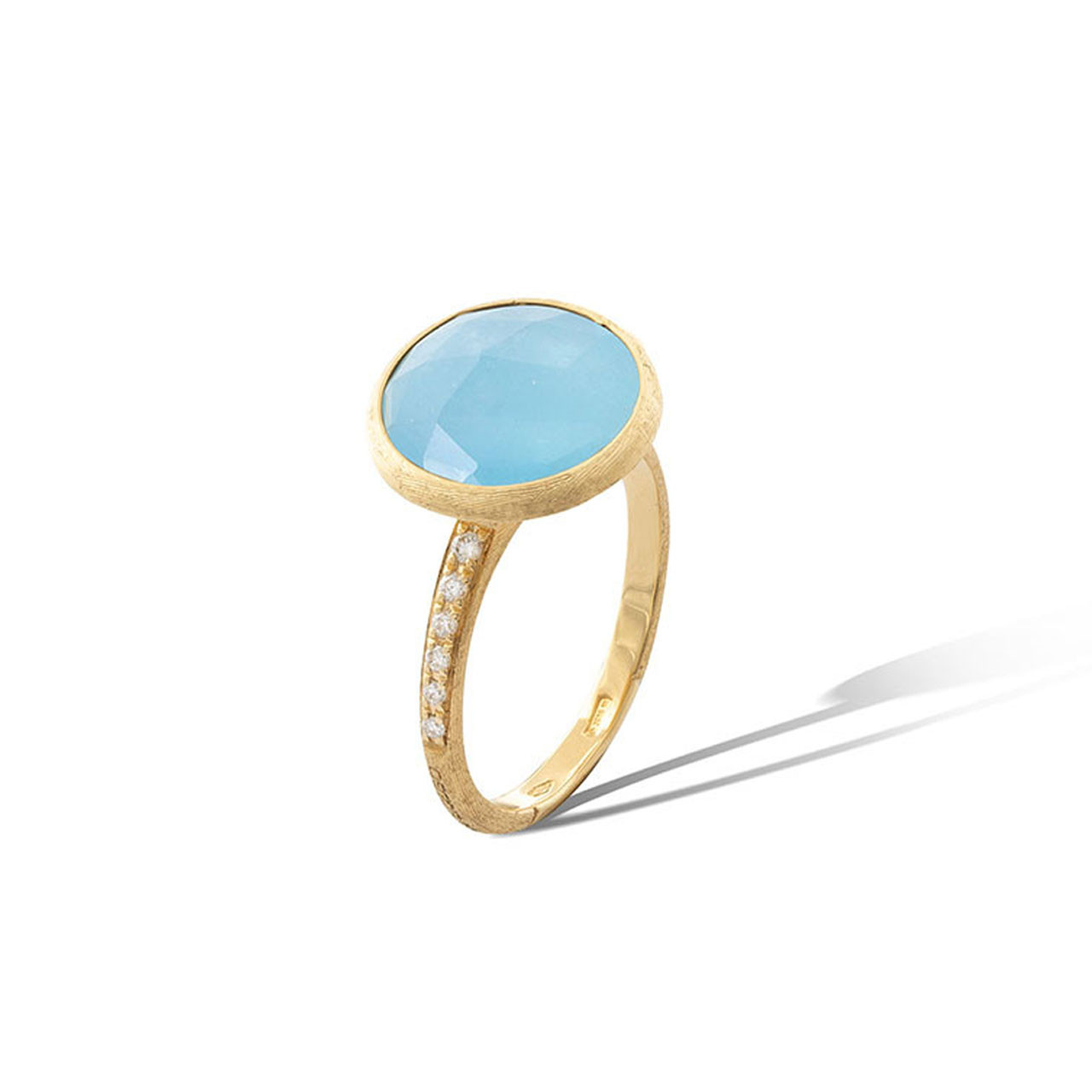 Brazil is the largest producer of aquamarine, but fine-quality gems can be found worldwide. The deep blue, almost sapphire-like version is known as Maxixe and is one of the rarest varieties. No matter the type, aquamarine is a reminder of the purity and beauty of untainted nature.
Razny Jewelers offers a breathtaking collection of aquamarine jewelry. Please visit us in person and online to find your perfect piece!
Featured Images: Earrings: Masriera 18k yellow gold stud earrings in a floral design with aquamarine enamel. Ring: From Marco Bicego's Jaipur collection, this ring in 18K yellow gold features an aquamarine gemstone in the center, flanked by diamonds on the shank. There are 12 round diamonds total, for a weight of 0.10ct.
PLEASE NOTE: This ring, shown in size 7, may be available in various precious metals and sizes. The final price will vary based on the metal and size selected. Please call or email for pricing information.