Posted by Razny Jewelers on Jan 24th 2022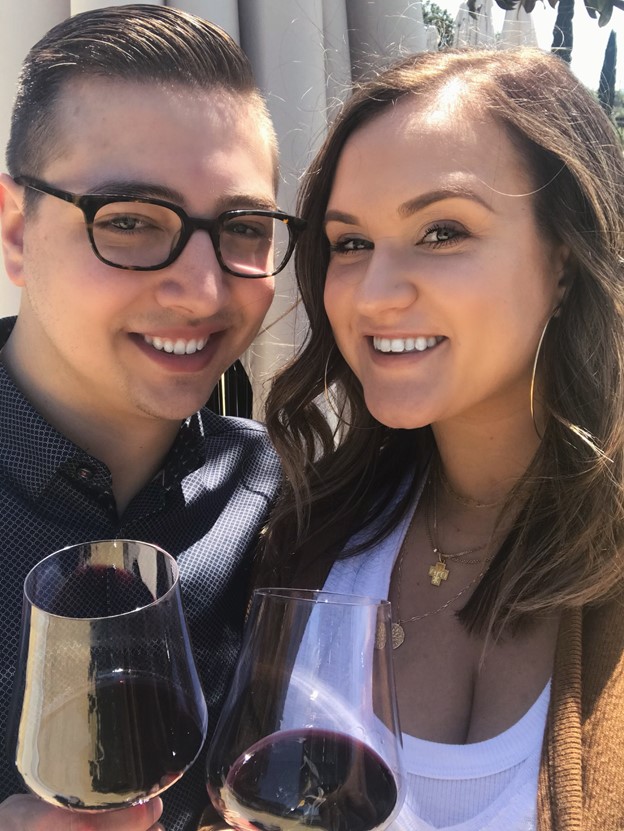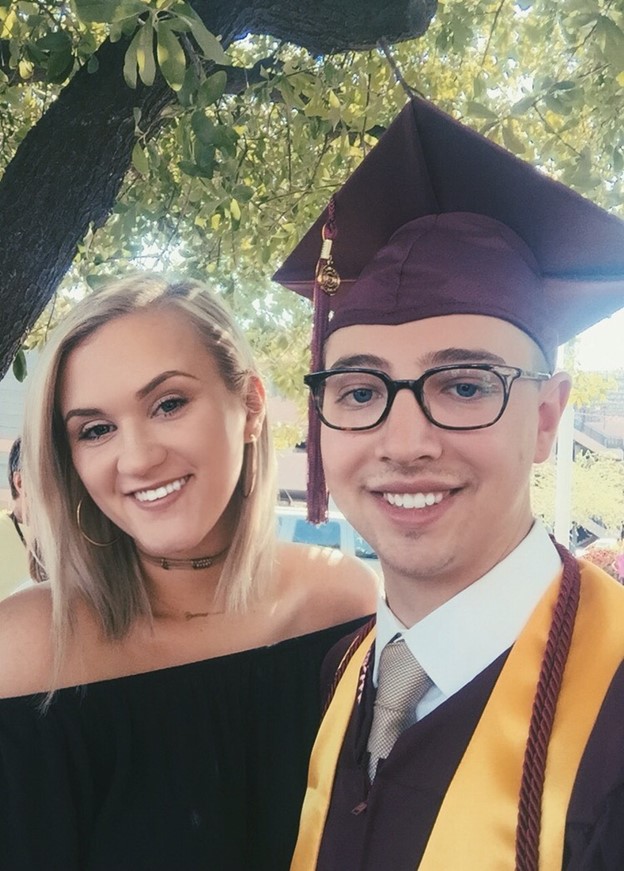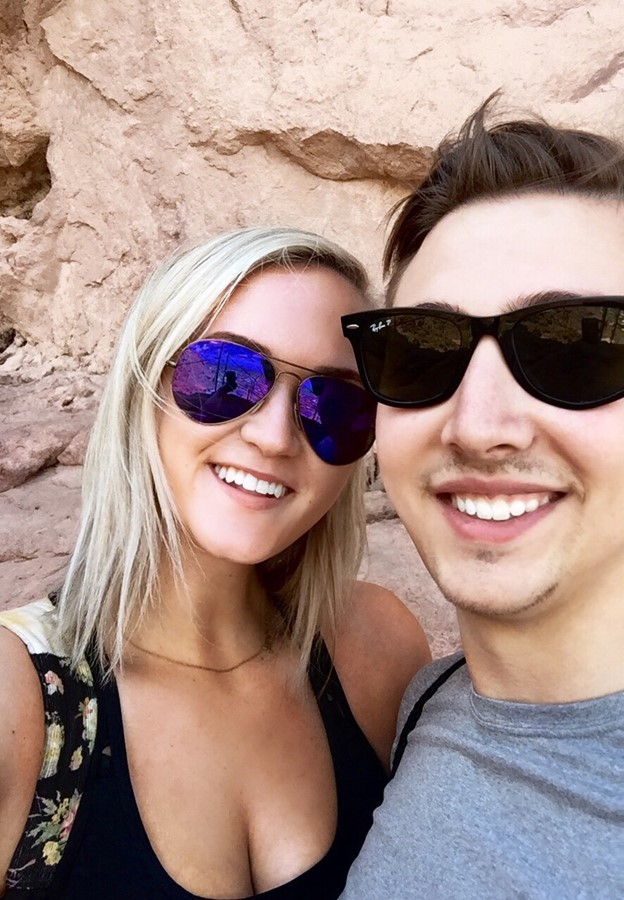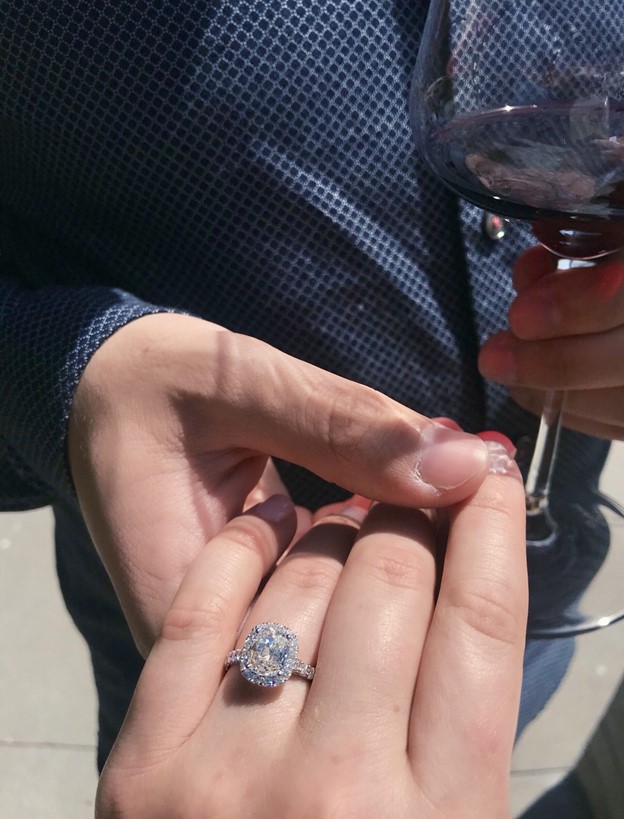 "Stan and I first met our freshman year of high school in religion class at Carmel Catholic High School in Mundelein, Illinois.
He sat in front of me and would always turn around to crack jokes. It wasn't necessarily love at first sight! He claims he had a crush on me back then, but I didn't feel the same way. We didn't become friends or even start flirting until Prom our junior year when Stan asked me to be his date. One week later, he asked me to be his girlfriend.
We continued to date throughout high school and then through college, where we both attended Arizona State University together. (He followed me there.)
Our engagement took place at a beautiful winery in Napa, California. I knew that a proposal was in the near future. So, when he told me one day, "we have plans next weekend, so make sure you don't make any other plans," I asked him what kind of plans he had arranged, and his response was, "it's a surprise, don't worry about it." So I had a hunch that it was going to be something special.
The following week rolled around. It was a Sunday. He told me to dress nice and off we went in the car. The destination was Napa (which is about an hour away from us). We arrived at a beautiful winery where a private wine tasting was arranged for just us. It was a beautiful sunny day, and the wine tasting was so relaxing. After the tasting, we were both standing on the patio overlooking the gorgeous Napa vineyard, and he turned to me and said, "did you ever think that we would end up here, after meeting in religion class over ten years ago?" I laughed! He continued with a short, sweet speech and then kneeled on one knee and asked me to marry him. I instantly started crying with happiness. When he opened the ring box, my ring from Razny Jewelers was sparkling like I COULD NOT BELIEVE under the California sun! It was magical.
We finished our exciting day by having a nice dinner in downtown Napa and staying the night at a hotel. It was a perfect Napa engagement weekend."
- Anne