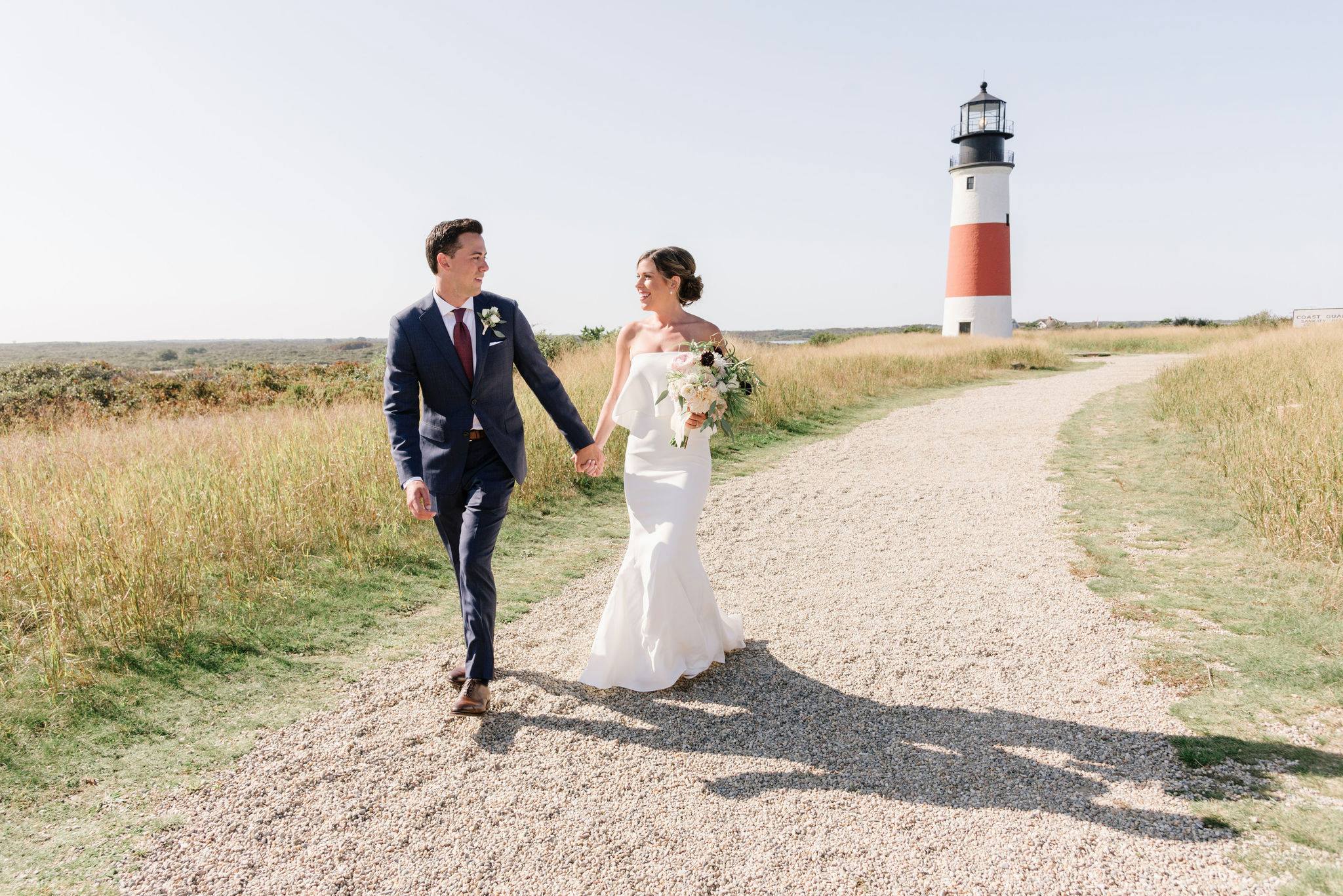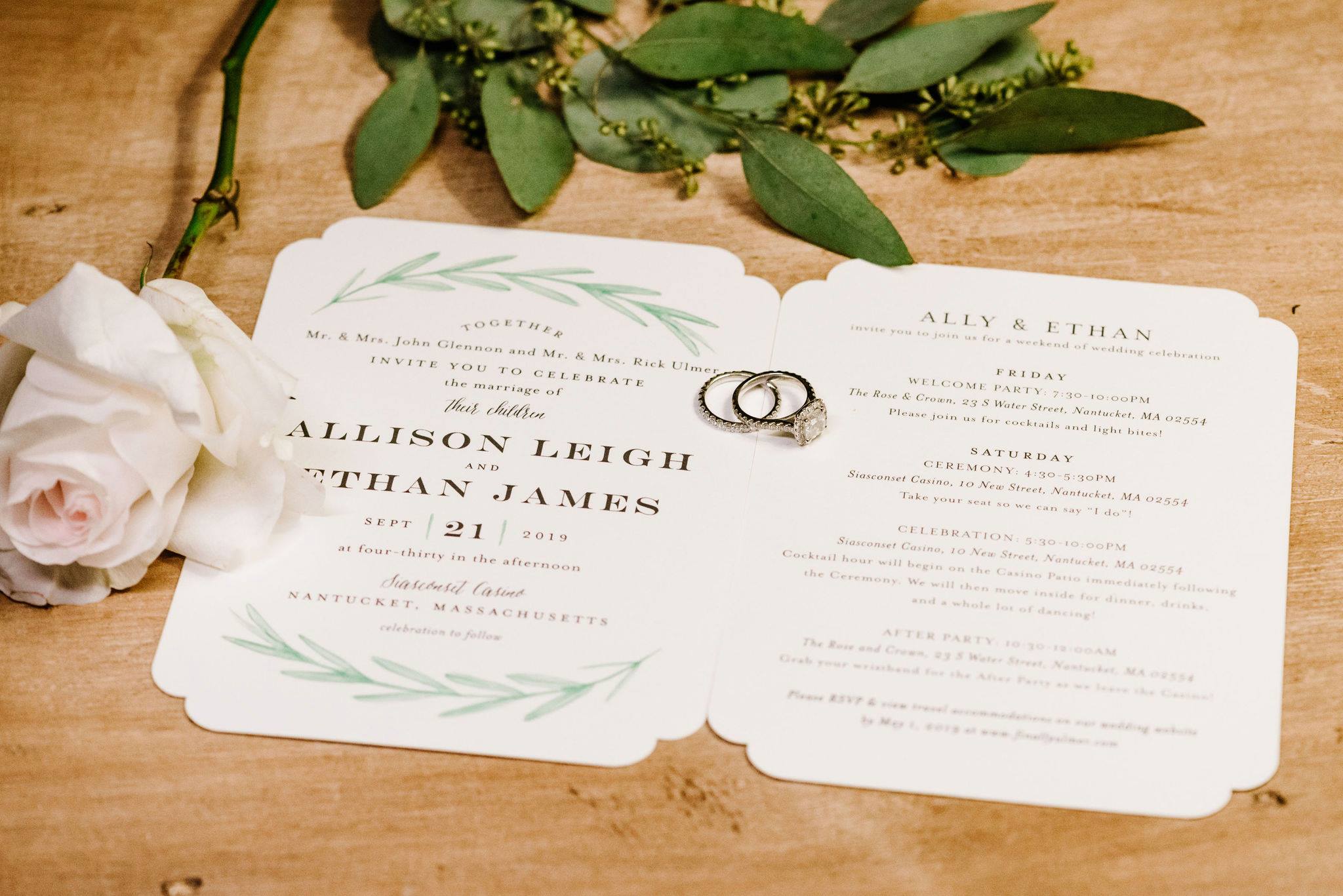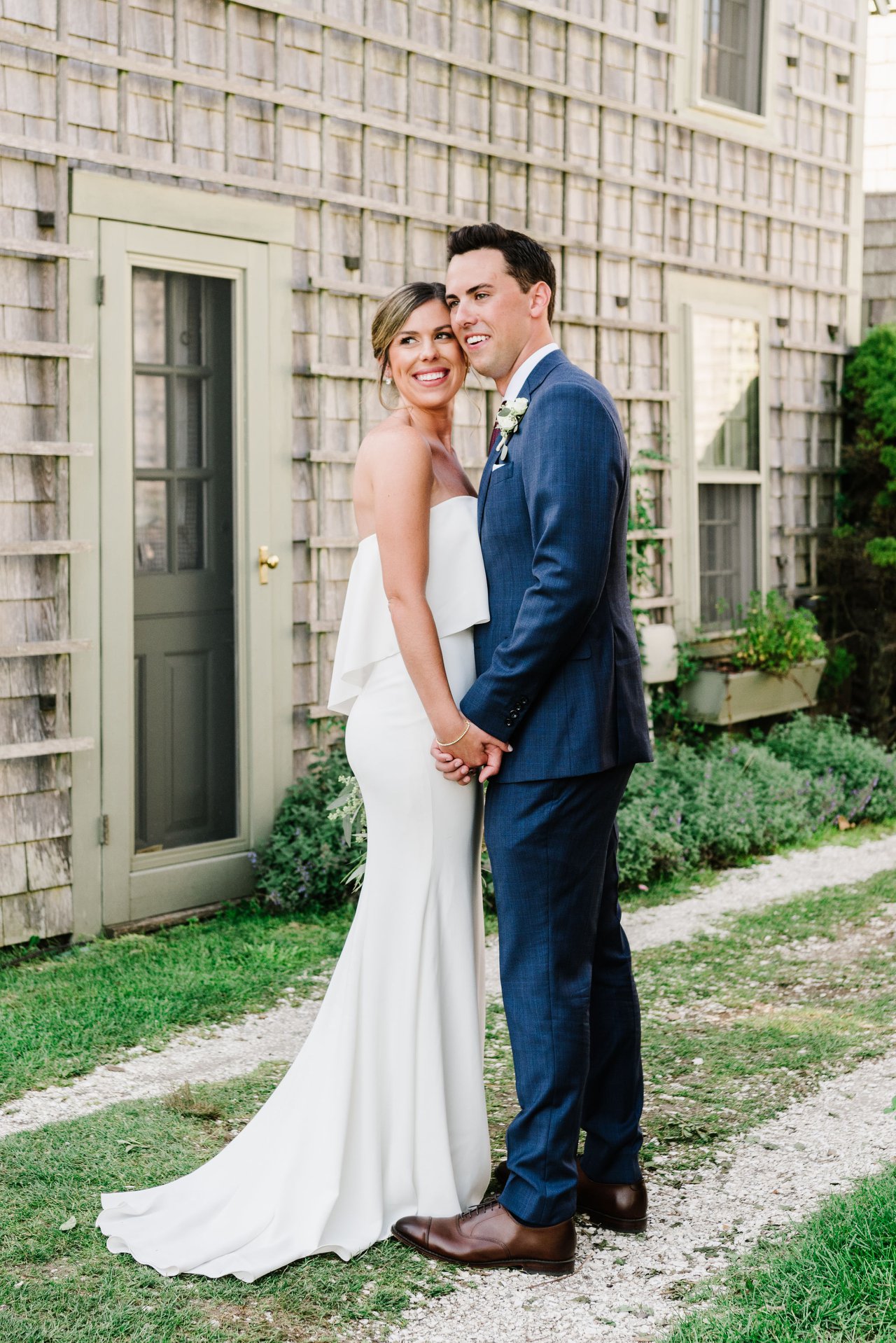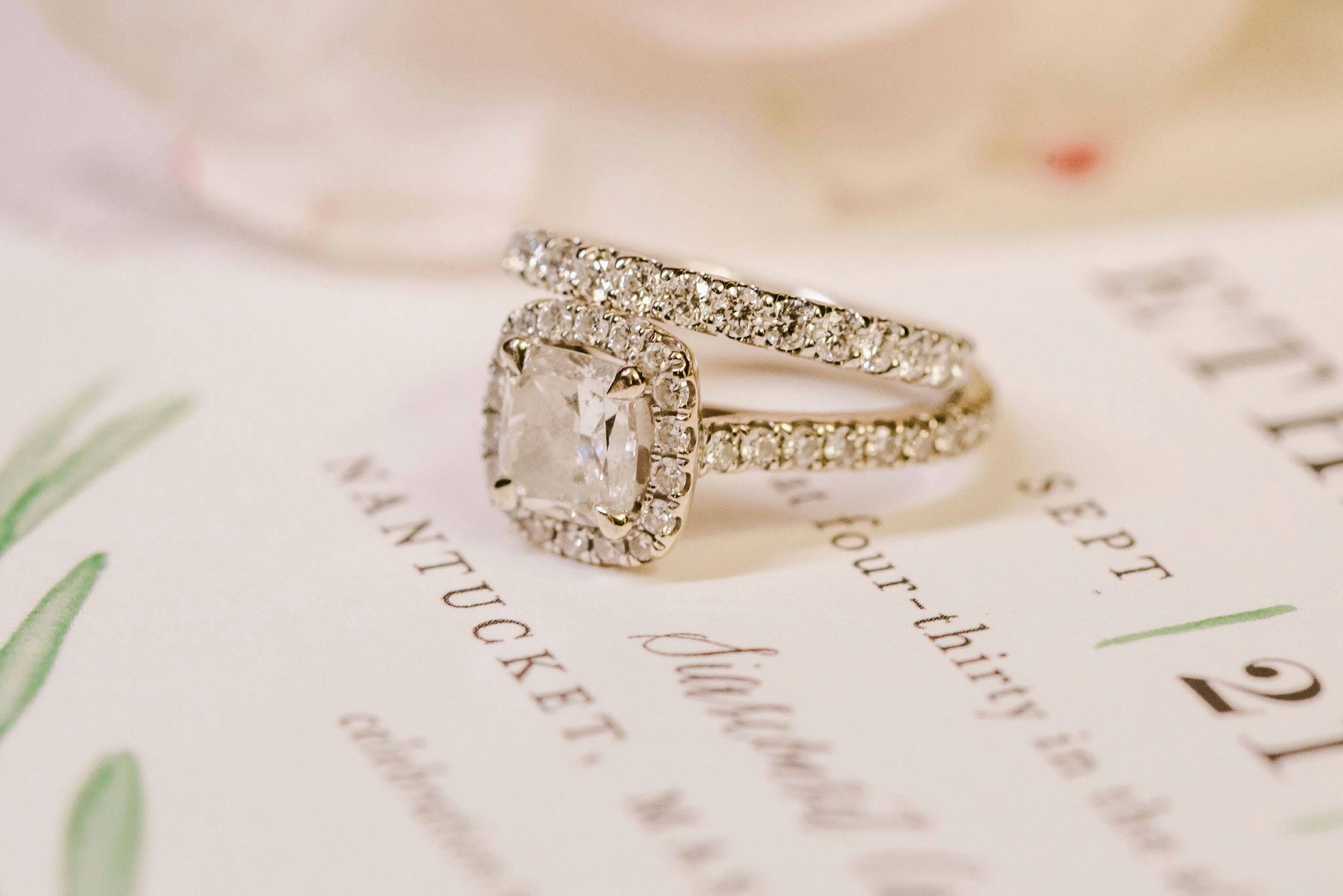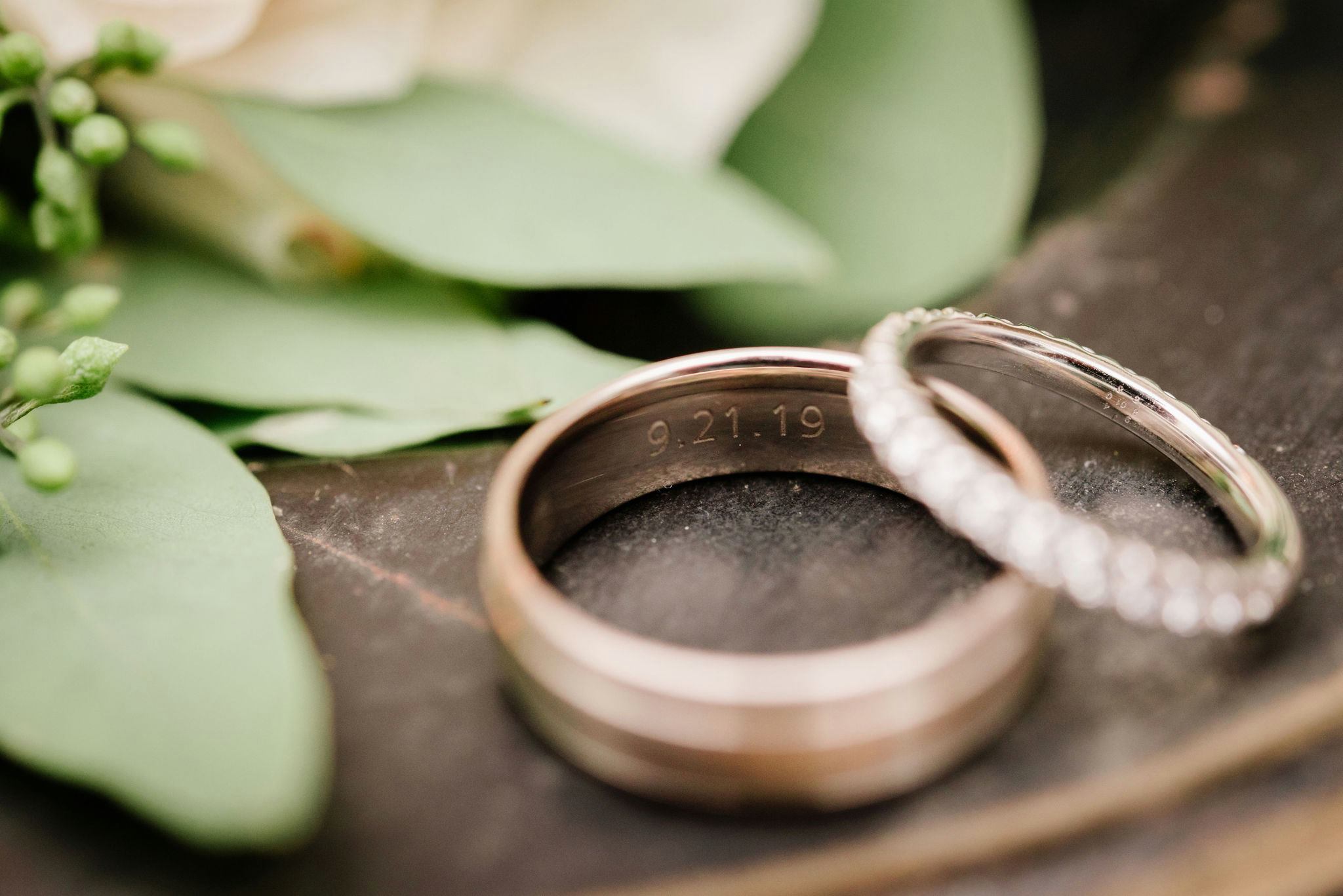 Ethan and Ally are high school sweethearts from Lake Forest, Illinois. Ethan and his family lived on Nantucket Island during his younger years, where he swore he'd permanently settle one day. Every summer, they visited the island, and Ally quickly fell in love with it. In 2018, Ethan proposed to Ally at Lake Forest Beach, and they knew right away that they wanted to get married on Nantucket.
In September 2019, they married at an outdoor wedding in Sconset, the far east end of the island. It was a beautiful evening of dancing and celebration. A year later, they decided to call Nantucket home and moved there full-time.
Says the couple, "Thank you, Razny Jewelers (shoutout Katherine) for the most beautiful engagement and wedding rings! You were a joy to work with!"
Photography: Zofia & Co Photography