Posted by Razny Jewelers on Mar 20th 2022
When it comes to wedding bands, today's grooms-to-be have much more to choose from than did our parents. We can now consider our sense of style and lifestyle before investing in the band we'll wear forever. How do we spend each day, and how do we want to celebrate our union for the rest of our lives? The ring we wear will echo who we are and who we hope to be.
Razny Jewelers is proud to offer CrownRing in our bridal jewelry collection for all those looking for the perfect men's wedding band in Chicago. CrownRing is a collection fit for royalty. Founded over 20 years ago by best friends Thierry Bellisha and Haimy Mann, the design house's mission is to bring happily ever after to life. They offer something for every budget and preference.
Here are a few of our favorite designs from CrownRing:
6 Eye-Catching Men's Wedding Bands for Any Chicago Groom
Tre-tone Equals Très Chic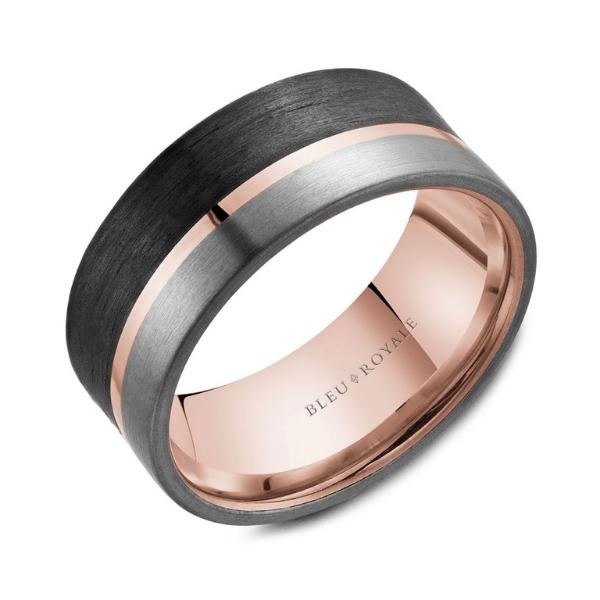 We can't get over the luxurious impression made by this three-tone band from CrownRing. It features 14k rose gold, grey tantalum, and black carbon, resulting in a showstopper that's nearly indestructible.
Just the Right Amount of Drama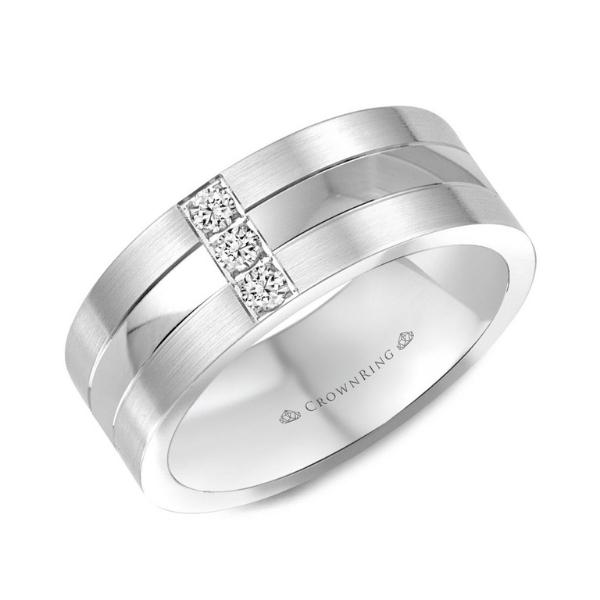 Diamond accented men's wedding bands are the boldly masculine choice we love. Make a statement with this brushed white gold band by CrownRing. Three round diamonds dazzle down the center, reminding us of the three-fold cord bond of love and marriage.
It Feels Good to Be Square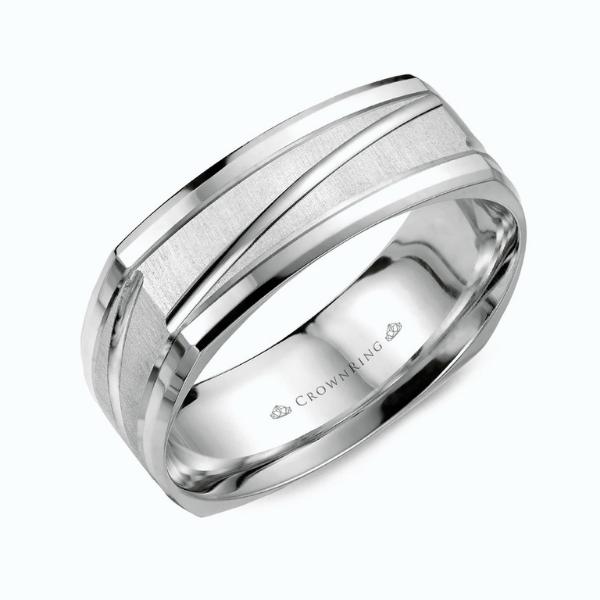 Stand out in style with a square band like this one, sandblasted in the center and accented with line details that add the perfect touch of masculine geometry. This ring is available in white, yellow, rose gold, and platinum.
Designed to Dazzle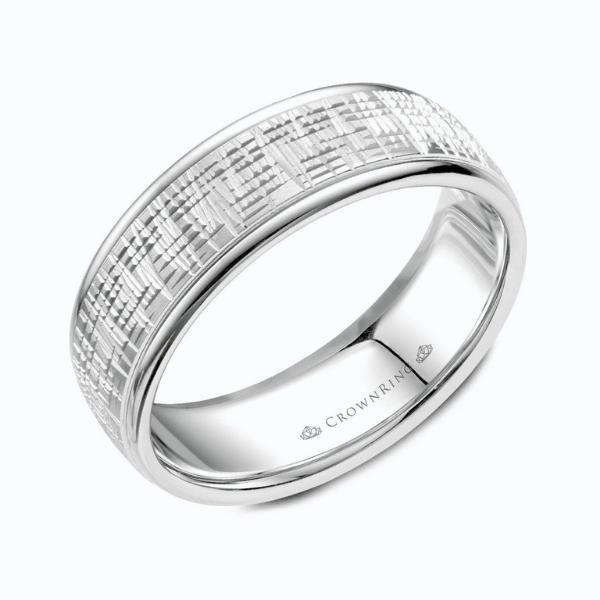 This band uses artistic etching to create a pattern that almost moves with the light. The band is made of solid alloy.
Fuss-free Fortitude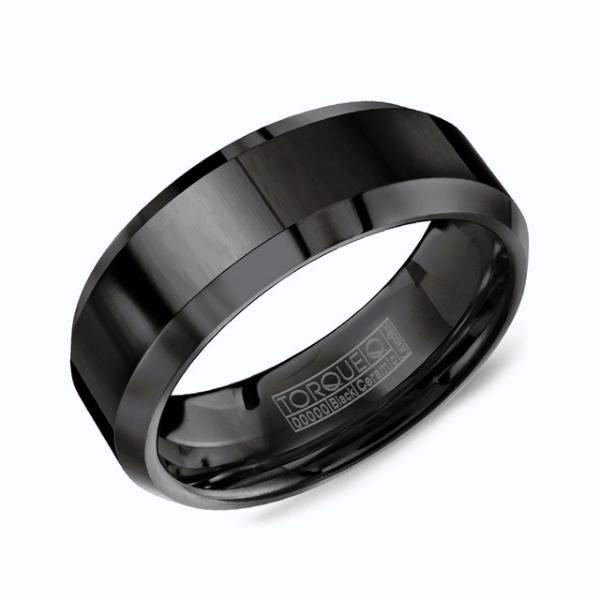 Ceramic black bands keep their natural sheen and look great while withstanding normal daily wear. Highly affordable and practical, ceramic bands are ideal for those who follow their own path.
The Ultimate Classic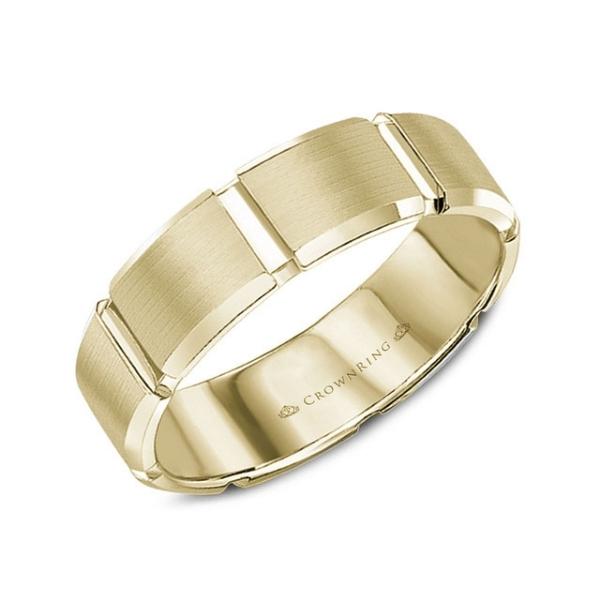 While it's true that gold bands are the time-tested favorite, feel free to take a modern twist with eye-catching brushed details, like these geometric elements, which provide the perfect amount of elegance.
Discover the beauty of CrownRing for yourself at Razny Jewelers.
Walk-ins are welcome. However, if preferred, CLICK HERE to make your appointment.
Razny Jewelers | Chicago | Chicago@Razny.com | 312-663-8500
Razny Jewelers | Addison | Addison@Razny.com | 630-932-4900
Razny Jewelers | Highland Park | HighlandPark@Razny.com | 847-432-5300
Razny Jewelers | Hinsdale | Hinsdale@Razny.com | 630-455-1900