Whether you're feeling bright or blue these days, cheer up with September's birthstone, a gem that turns blue into the color of passion, hope, and opportunity — the sapphire. As the blistering heat of summer fades into a refreshing autumn breeze, we're taking time to "fall" in love all over again with this royal gemstone.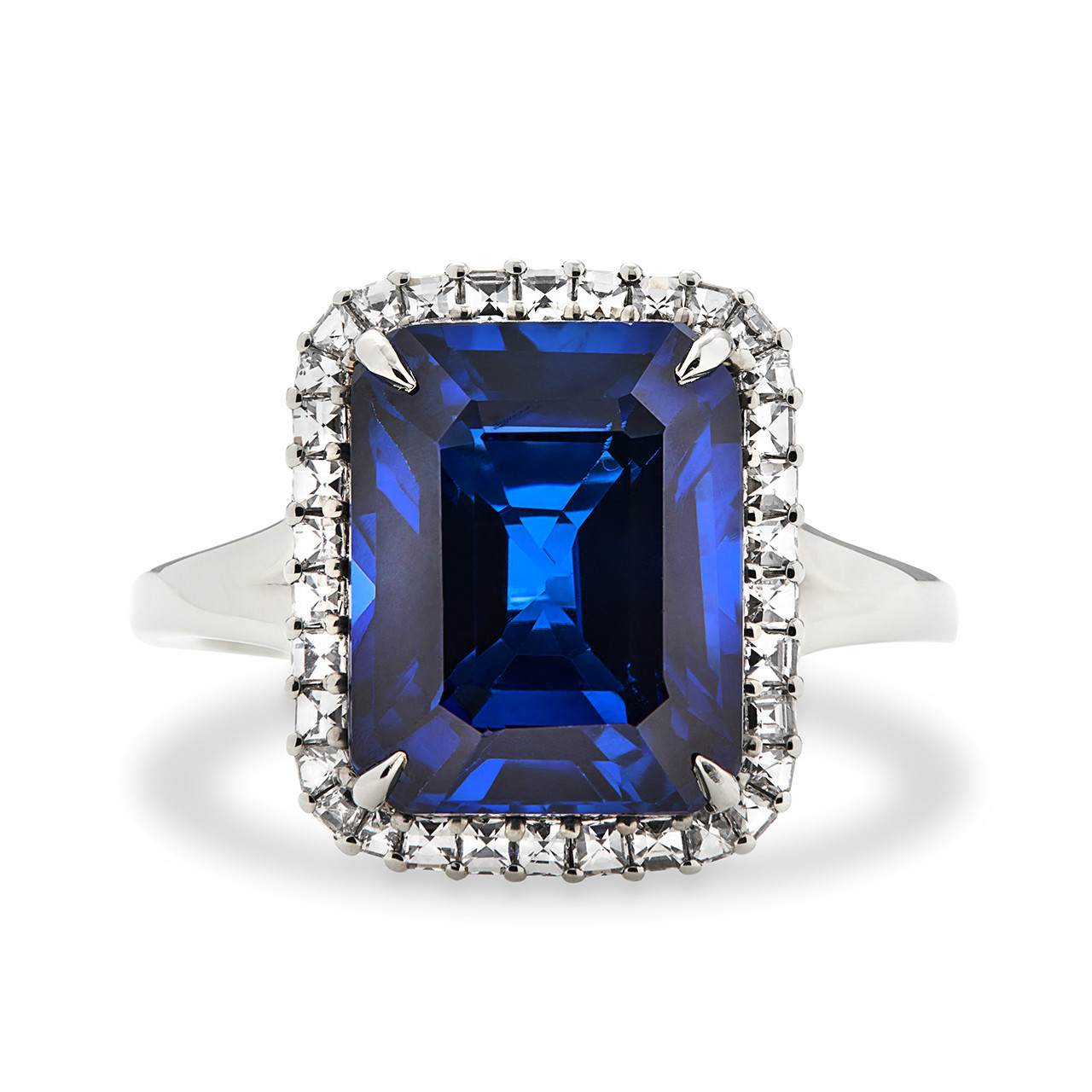 Staring into the intense violet center of a perfectly cut sapphire, we tend to feel a rush of calming energy. That's because this gem's most famous color prompts our mind to send relaxing signals to our body. It's like carrying the ocean or sky on your finger, around your neck, or dangling from your earlobe.
At Razny Jewelers, we're enamored of the sapphire collection of Kwiat, one of the industry's most trusted family-owned houses of diamond jewelry design. Kwiat takes September's birthstone and reveals it anew in settings that feel as regal as Buckingham Palace, and as approachable as nature.
5 Ways to Wear Sapphires like a Modern Princess
Speaking of the royal family, we're pulling additional inspiration this month from our favorite Duchess, Kate Middleton. The Duchess of Cambridge's gem is the world's most famous sapphire, partly due to the fairy tale worthy story of its background. Kate wears the ring with a new awareness, showing sapphires are for today's fashion-forward, even as they were for queens of the mid-19th century!
Her ring competes only with the wearer for the attention of a room. Sparklingly brightly on her left hand, it once belonged to her mother-in-law, Princess Diana, but was inspired by the favorite broach of Queen Victoria, created in 1840. That piece remains among the crown jewels, but from it was born a 12-carat masterpiece, framed by the light of 14 diamonds. It is iconic.
To successfully style sapphires today, here are five rules to follow when wearing September's birthstone:
1. BRING FOCUS TO YOUR SAPPHIRE BY WEARING IT WITH COMPLEMENTARY COLORS.
We often find the Duchess wearing yellow, a color directly opposite the violet-blue of her gem on the color wheel. This contrast creates a dynamic look, perfectly highlighting the vivid saturation of the sapphire.
2. Of course, you'll also do well wearing blue.
Is there a color Kate's photographed in more? An equally hued dress perfectly accentuates the ring on her finger. If you have no blue dress to match your ring …
3. Don't be afraid to pair your gem with jeans.
Sapphires are durable, and while no jeweler would recommend you wear yours to the gym, they are known for withstanding wear well. Certain sapphires are even used to create windows for spacecraft!
4. Keep the rest of your jewelry simple.
Sapphires are meant to steal the show. Let them! Sapphire rings pair well with stud earrings or a classic timepiece. This gem hates competition.
5. Do what feels right for you!
The adage goes 'rules are made to be broken.' Always choose to wear what brings you joy! No matter what the tabloids say, you'll always look regal wearing sapphires.
Are you looking to add the brilliant sparkle of sapphire to your collection? Allow our skilled artisans to create for you a custom piece you'll treasure forever! We'll bring your vision to life!
We also invite you to browse our collection of jewelry showcasing sapphires, September's brilliant birthstone.
Featured Image: Bez Ambar 18k white gold ring with a 7.27ctw blue sapphire stone in the center.