Topaz is the beautiful birthstone of November. Some believe the name "topaz" comes from the word Topazios, the Greek name for a small island in the Red Sea. The ancient Greeks believed that topaz gave them strength. During the European Renaissance, some believed topaz could break magic spells, heal, and eliminate anger. Some historians trace its origin to the Sanskrit word for fire. For centuries, many people in India believed that a gorgeous topaz worn above the heart guaranteed a long life, beauty, and intelligence. The prized pink variation of the gemstone mined in 19th century Russia was named Imperial topaz to honor the Russian czar, and only royals could own and wear the jewel. Today, it widely is known as the gorgeous birthstone of November.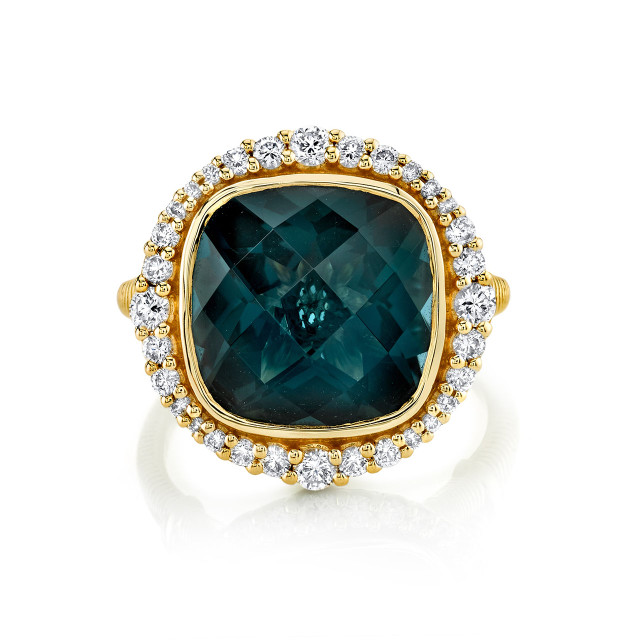 This chameleon of a gemstone symbolizes many things to many people. Its adaptability and rousing internal fire make it the perfect addition to any setting. Mineralogists have determined that topaz occurs in various colors, including yellow, pink, violet, green, brown, orange, blue, and red. When large varieties of the stone were discovered in Brazil, the market was flooded with all kinds of topaz, making it one of the most affordable (and diverse) stones ever found.If you're fortunate enough to be born in November, Topaz is the beautiful birthstone representing the power of the elements with its fiery variety of colors.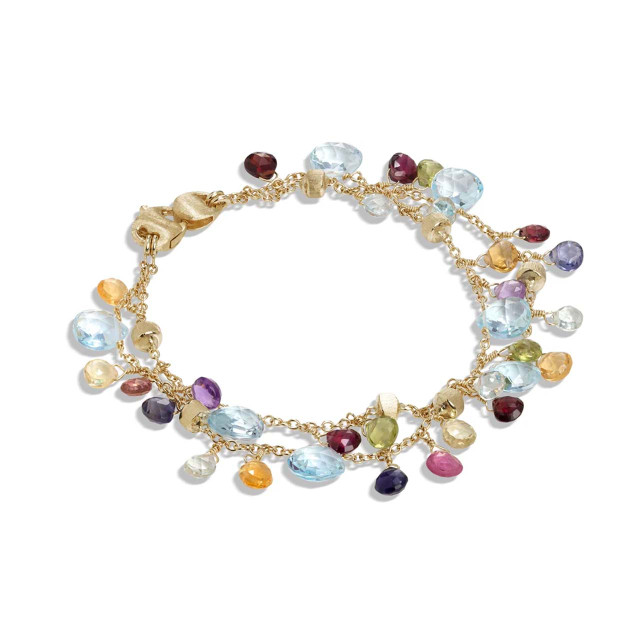 Come find your breathtaking topaz at Razny Jewelers today! Razny locations carry this stone in not only many colors, but also in different styles as unique as YOU!
Featured Image: Ring: Sloane Street 18k yellow gold cushion ring with 8.87ctw blue topaz surrounded by 0.53ctw round diamonds. Diamonds are G color and SI clarity. PLEASE NOTE: This ring, shown in size 6.5, may be available in various precious metals and sizes. The final price will vary based on the metal and size selected. Please call or email for pricing information. Bracelet: Marco Bicego Paradise Collection 18k yellow gold blue topaz and mixed gemstone double strand bracelet.